Poor Dominick Cruz hasn't even got back on his fighting legs for that long and he already has a bounty on his head. I guess that's what happens when a doctor rebuilds you from dead body parts like Frankenstein and you come back and beat T.J. Dillashaw for the belt you technically never lost. People think you're cocky.
Urijah Faber, finding himself never able to fight Conor McGregor and change his bum life, reverts his attention away from Dillashaw and towards Cruz on Instagram. Faber is pictured below in mid bro shrug and basically lays out a Powerpoint on how he "whoops this dope".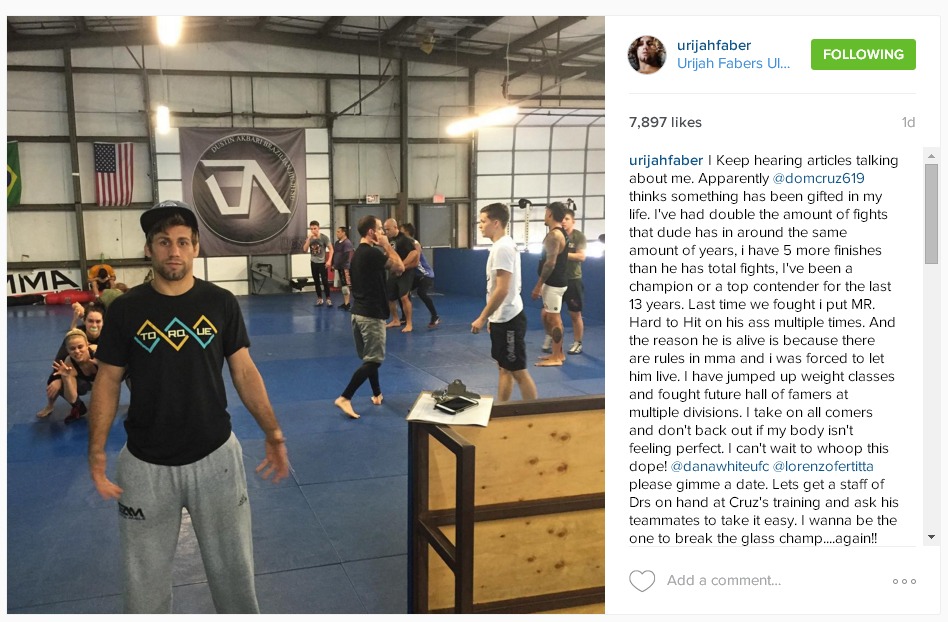 Dillashaw could not be upstaged. He took to social media and tried his best to spit that hot fire because there's "no more being respectful or nice"! Who gets the fight? The Snake or the Chin? Probably the only option is a Triple Threat match or Arena Combat.