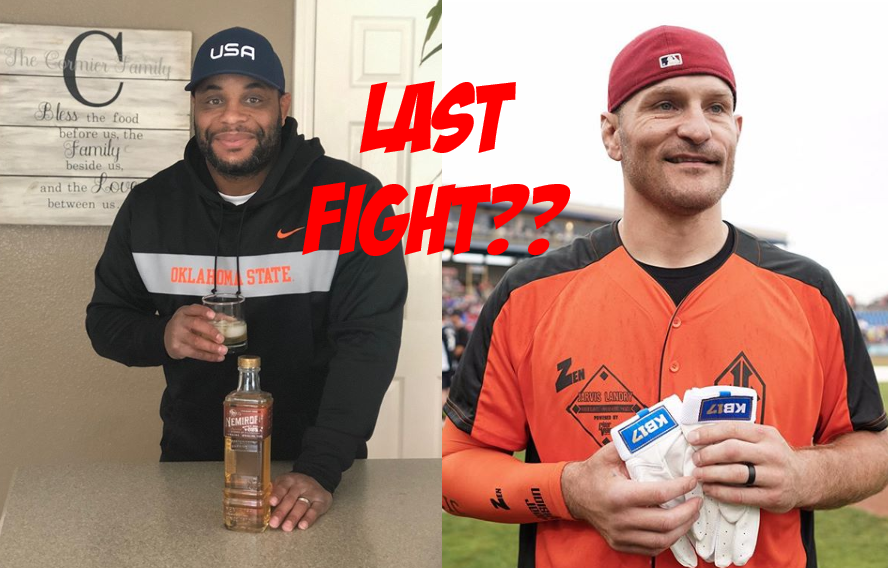 Daniel Cormier Opens Up About Possible Retirement After UFC 242
When a superfight with Brock Lesnar fell through, Daniel Cormier followed through on his word and took a rematch with Stipe Miocic. Ahead of this UFC 241 fight, DC talks about what could be next.
Daniel Cormier has accomplished a lot in his career. Only the second champ-champ in UFC history, the Olympian has a hall of fame career. He had laid plans to retire at age 40, however has since put those plans on hold.
Initially, this was due to an apparently looming bout with WWE star Brock Lesnar. However, Cormier has since agreed to a rematch with the man whose title he took. Cormier stopped Miocic in the first round the first time they met, in 2018.
Daniel Cormier spoke to TMZ recently, discussing what he thinks will be different this time around.
"I think he's going to be upset. I think he's going to be little emotional. I truly believe that he's going to be a better version of himself. I don't think for a second that he's going to make the same mistakes that he did this time. I think it's going to be a much more difficult fight."
Cormier goes on to discuss what could be next after this fight.
"You know I always said that I was going to fight until I turned 40, which would have been March at a card March 2nd, but I couldn't make that one, If I hold true to what I was saying then this would be the final one. I don't anticipate fighting much past this. I just want to go out there and do my thing."
Whether Daniel Cormier retires after UFC 242 or not, he has had an incredible career.