The McGregor era of being champion has begun eight days in advance. Stretch out your retinas and go to the Reebok's new UFC Fight Store (!), then realize they are already selling Conor McGregor championship jerseys. UFC 189 is eight days from now. Reebok and the UFC started selling "kits" three days ago.
Jose Aldo is still the only UFC champion weighing 145 pounds. Chad Mendes, is McGregor's new opponent at UFC 189, also weighs 145 pounds. For 48 Euro or $80.00 US dollars you can buy and ship your very own Conor McGregor all-black UFC champion gold kit. Well shipping is separate depending if you want rush or standard 7 to 10 business days but that's not the point.
The 145 pound title fight between Mendes and McGregor hasn't happened yet and none of these numbers add up! Heavy stuff. Has the fight already happened? Did we travel ahead to the future? Do we now get to go Back to the Future? Will there be any hover boards at this future UFC 189 we will be covering?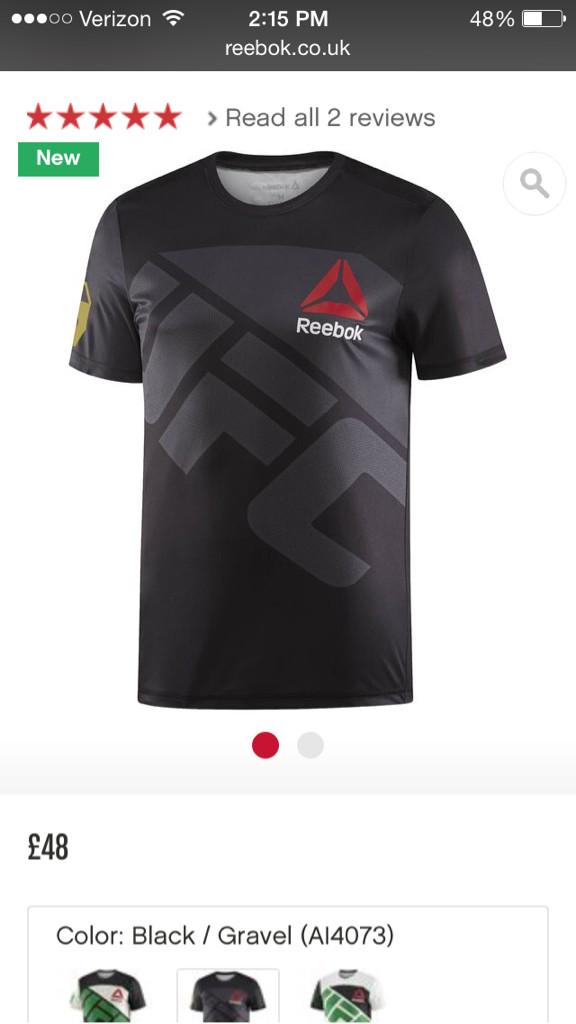 Oh good an injured Jose Aldo is out here buying up UFC Reebok jerseys and reviewing them . Hang in there champ.