There is no reason to be scared of Thomas Almeida, at least not for Cody Garbrandt. This time it doesn't have anything to do with comparable skill level or the heart of a warrior, it has something to do with Garbrandt letting a doctor do this to his face. After enduring something like that, there is nothing left to fear but "cranial facial release".
To the untrained eye, it looks like Josh Barnett fixing a broken nose MacGuyver style. It's actually a special technique where they jam a long device in your nose and expand a balloon to mobilize cranial bones. Supposedly, after the two or three terrifying seconds it's supposed to feel great.
If you'd like to watch the entire procedure I like to call the "Nope Method", check Garbrandt taking it like a boss below.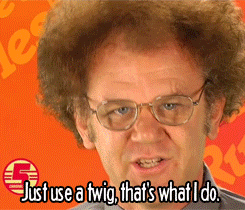 Cranial Facial Release…. Shit was intense!! 👃🏾😳 but wow does it work amazingly!! Thanks Doc! pic.twitter.com/h0PdmwvALL

— Cody Garbrandt (@Cody_Nolove) May 26, 2016