Can he get a Bellator amen? It's like the WWF vs. WCW Monday Night Wars all over again! Except with Benson Henderson and most MMA shows being on the weekends. Following the lead of Josh Thomson and Phil Davis, the former UFC lightweight champion has signed on the dotted line to compete in Bellator.
From a release on his own website Henderson says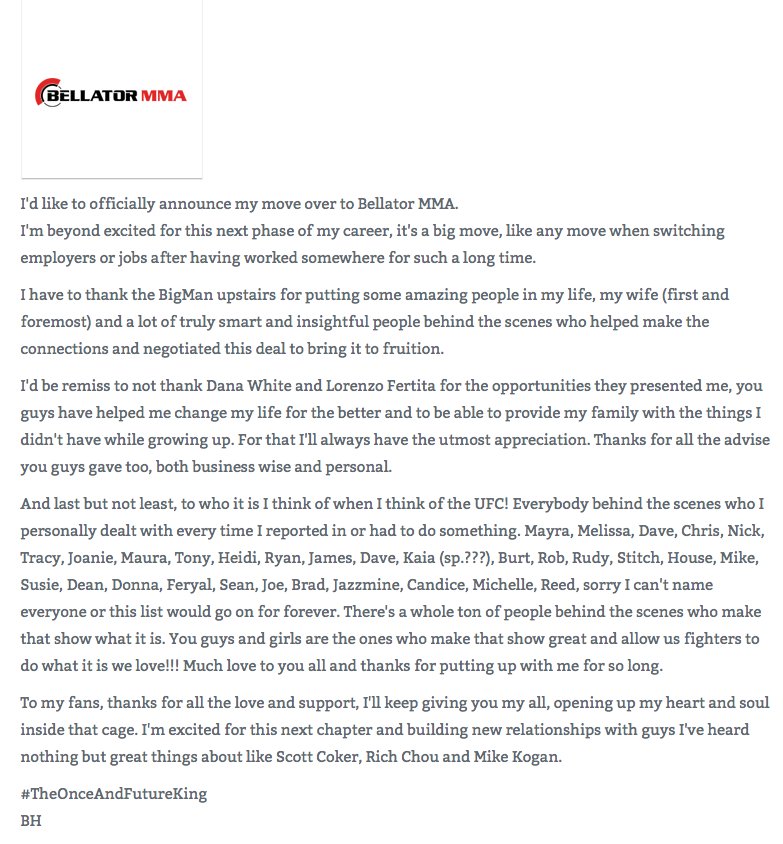 Fantasy book all your Henderson versus Bellator super-fights. Like Henderson vs. Will Brooks. And Henderson vs. Will Brooks. With Henderson floating between lightweight and welterweight he could have many options up and down the Bellator roster of fighters. But mostly its all about Henderson vs. Will Brooks.