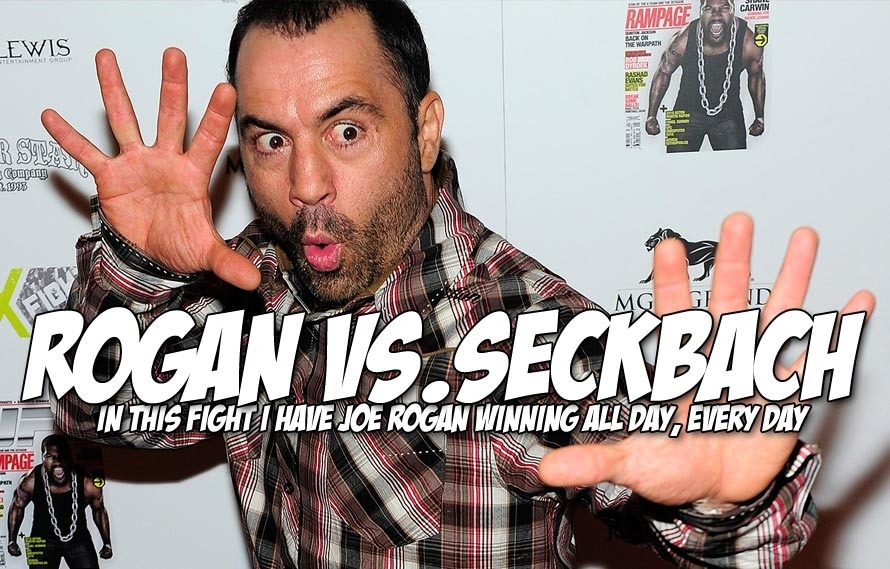 For all those non-boxing fans out there, Elie Seckbach is a fast-talking journalists that has rose to the forefront of the boxing industry by placing a camera in front of people while asking them thought-provoking questions. Everyone knows Elie Seckbach, heck he's even referenced in hip-hop songs. In the boxing world, he's sort of a big thing — think Ariel Helwani before he went all corporate and became a part of the UFC/FOX machine.
My god there's a lot of set-up just to properly understand this video — heck we're not even done yet.
So a few days ago Joe Rogan made an appearance on ESPN's Sportsnation and said that Ronda Rousey could beat Floyd Mayweather Jr. in a hypothetical fight. This was in response to an earlier question posed by ESPN's First Take last month.
The fact is Ronda Rousey and Floyd Mayweather will never be in a situation in which they would have to fight, yet every person wants to express their opinion on the subject. It's basically like pitting The Punisher vs. Batman in an arena and then arguing with people as to who would win (Punisher would win, by the way).
Elie Seckbach decided to get a camera and vent some of his thoughts on the imaginary match-up and Joe Rogan somehow catches the most shrapnel in all of this.