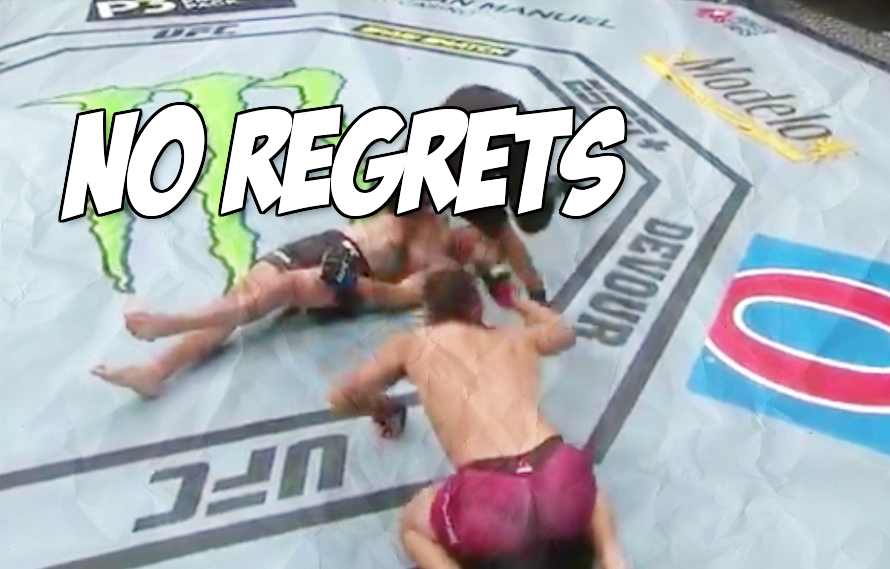 Never change Ben Askren. There is living and learning, and there is whatever Ben Askren is doing after getting sent to the Upside Down at UFC 239.
It's actually better this way. A true heel never loses, they just run out of time. Ben is handling his dismantling by Jorge Masvidal in the best way possible. Appearing on The Ariel Helwani show on ESPN 8 the Ocho, Askren faced the music.
Then he pretty much laughed at the thought of never trash talking again.
After suffering his first loss, @Benaskren has no plans to approach trash talk differently (via @arielhelwani) pic.twitter.com/Rl3SmnFjrs

— ESPN MMA (@espnmma) July 8, 2019
"I got nothing to hide from. Things happen, losses happen. Saturday night was definitely not ideal for myself, but I got nothing to complain about. There is a little part of my memory that is blank there. I remember being in the cage with him. I don't really remember the flying knee and then when I can recall, I remember everything. So I was like, 'Oh shit, I lost to Jorge Masvidal. This freaking sucks.'"
Askren continued.
"One of the moronic things that Jorge is saying is that I deserved it because I was talking all that trash. If I didn't say nothing number one, I wouldn't have gotten the fight. Number two, not that many people would have been excited about it. Number three, would you have really tried not to knock me out? Would you have tried to be nice to me and play patty cake with me or paper, scissor, rock or something? No. No matter what happened, you were going to try to knock me out, so why are you saying this narrative that you tried to knock me out because I was talking trash?

What we do is a cagefight. The whole point is to incapacitate the opponent into which they cannot compete any longer. So, the idea that he tried to make it worse because I was talking trash is insane. It's totally ridiculous. It sounds good, and it sounds right. And it sounds like what most people would think, but that's just not the case. If he is not trying hard against other people because they're not talking trash, I would probably tell him he should rethink his strategy and try hard against everyone regardless of what they say to him."
Just be careful next time you're at Whole Foods and you should be good Ben.
Check out the entire Ben Askren interview below.