Cain Velasquez is a former four-time Heavyweight UFC Champion. He is one of the rare fighters who got the chance to fight in the UFC after only 2 fights.
Athlete Statistics
Full Name: Cain Ramirez Velasquez
Born Name
Nickname
Age & DOB
Cain Ramirez Velasquez
Cardio Cain
Cain Velasquez is currently 40 years old according to his date of birth July 28, 1982.
Fight Stats
Height
Weight
14 Wins // 3 Losses // 0 Draws
6 ft 1 in or 185 cm
242 lbs (110 kg)
Reach
Fighting Style
Association
77 inches (196 cm)
Muay Thai, Wrestling, Boxing, BJJ
UFC
Team: American Kickboxing Academy
Nationality
Net Worth
Born Place
American
Ethnicity: Mexican
$12 Million
Salinas, California, United States
Profile
Cain Velasquez is an aggressive striker and world-class grappler and ground and pound fighter. In the stand-up, Cain usually attacks with punches and tries low kicks and middle kicks. He usually starts with a jab as an opening, then he usually connects with a right cross and a hook or overhand combo.
On the ground, Cain Velasquez usually doesn't try to submit the opponent. He prefers an endless punching barrage until the referee stops the fight.
He is known to be a cardio machine, and his stamina is always good. It is believed that Cardio Cain is never fatigued. He can maintain the same pace of fighting for the whole five rounds. Cain is a brown belt in BJJ and a former NCAA wrestler.
He is the fighter with the biggest number of knockouts among Heavyweight competitors – 10. Cain also has three knockout endings in the title fight, and he shares the first place with Stipe Miocic. Cain was a Heavyweight champion for 1281 days, which is the best result in the history of UFC Heavyweight division.
The Road To The Top
Cain Velasquez had his MMA debut at Strikeforce: Tank vs. Buentello on October 7, 2006, in Fresno, California. He defeated Jesse Fujarczyk via TKO in the first round.
In the second fight, Cain defeated Jeremiah Constant via TKO. He signed for the UFC after that victory.
Cain Velasquez – UFC Career
Cain Velasquez had his UFC debut at UFC 83 versus Brad Morris on April 19, 2008, in Montreal, Quebec. Cardio Cain won via TKO in the first round.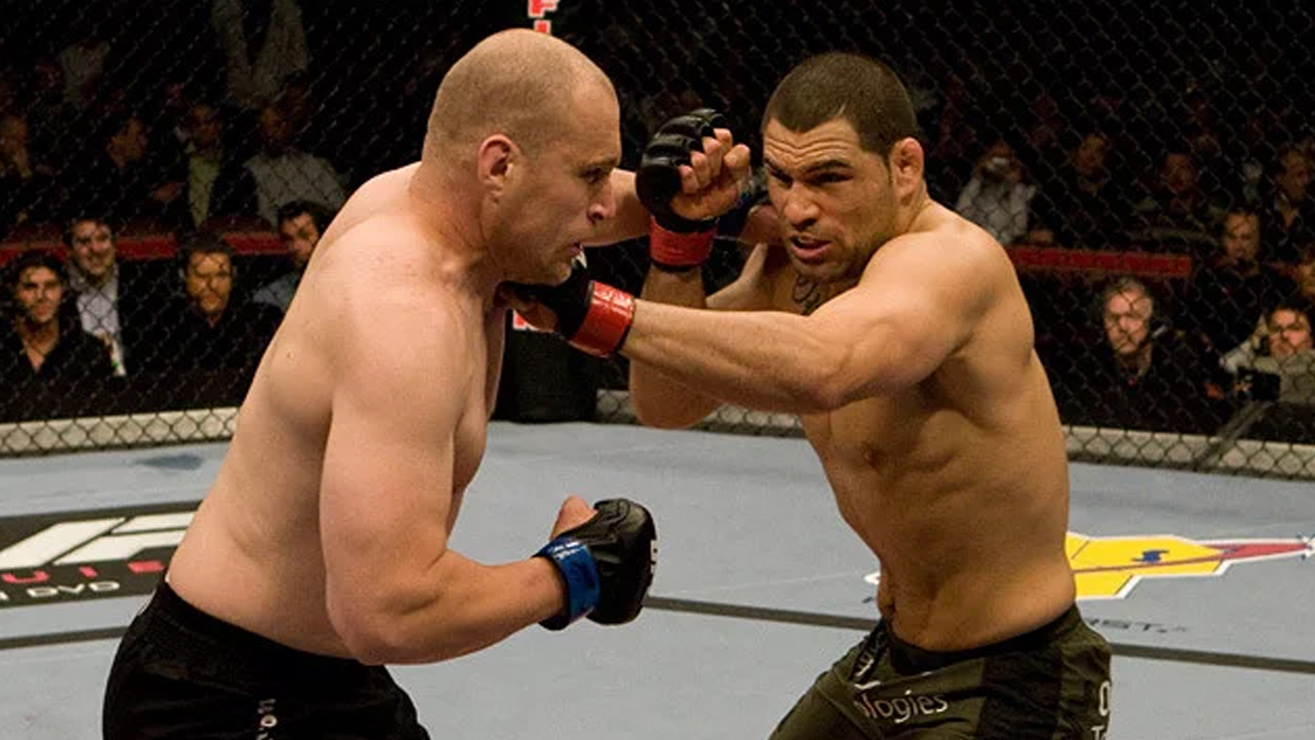 At UFC Fight Night 14, on July 19, 2008, Cain had brutally beaten Jake O'Brien, winning by TKO in the first round after a barrage of punches on the ground.
His next opponent was Denis Stojnic on UFC Fight Night 17, on February 7, 2009, and Cain Velasquez also won via TKO in the first round. Velasquez earned his first Knockout Of The Night award.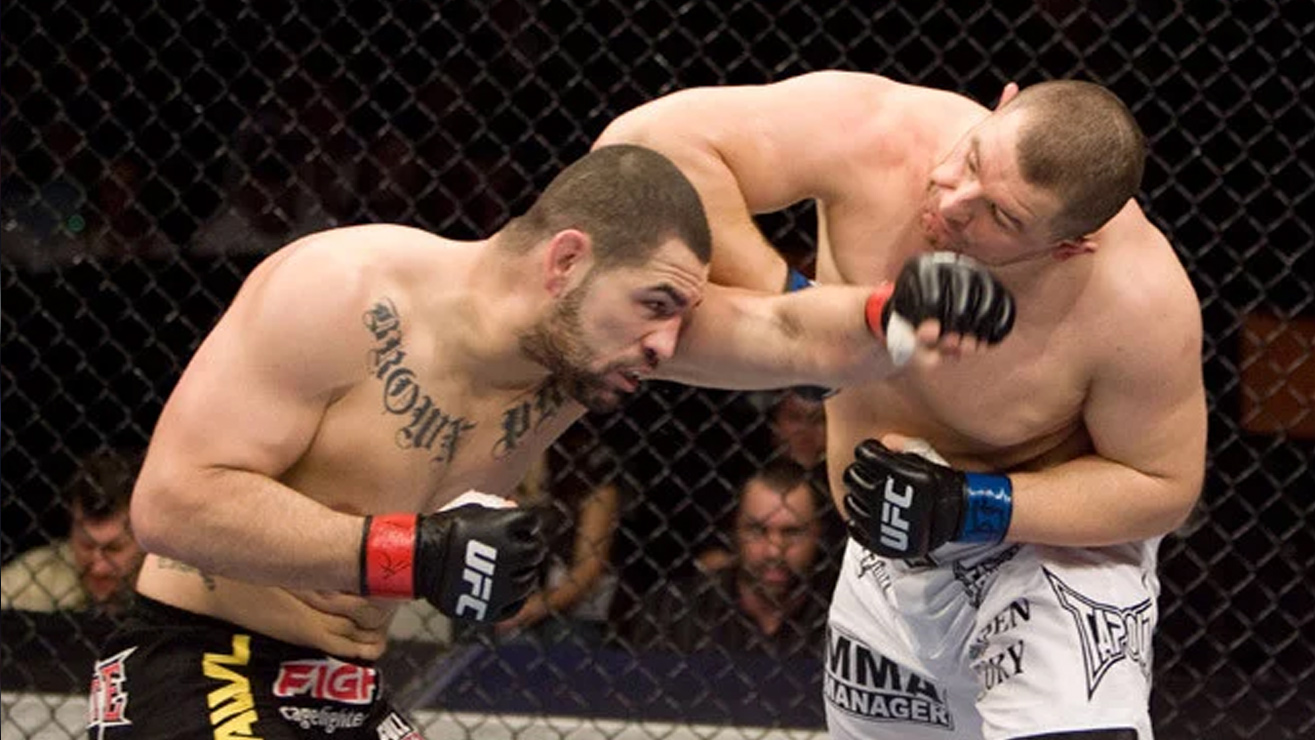 Cain faced Cheick Kongo at UFC 99 on June 13, 2009. This was Cain's first decision victory.
"Big" Ben Rothwell was Cain's opponent at UFC 104 on October 24, 2009. Despite Cain was the underdog here, he won in the second round via TKO.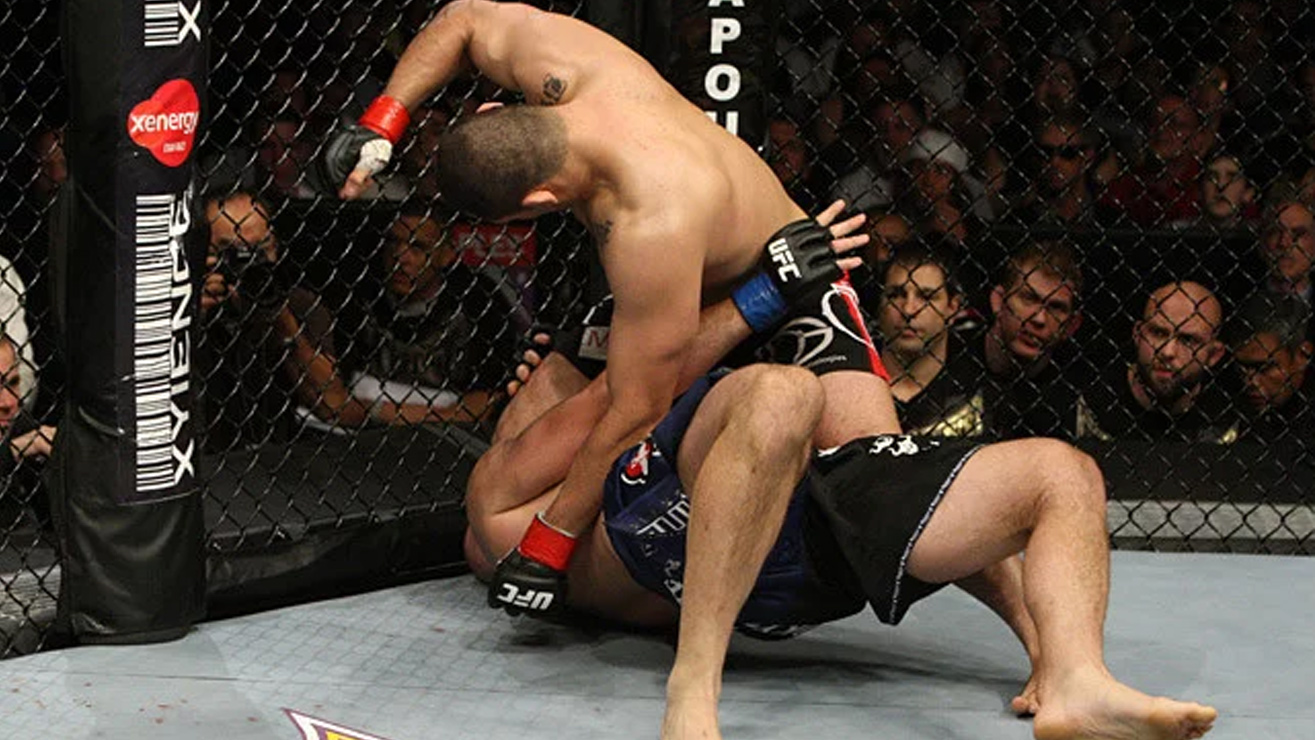 Cain Velasquez faced Antonio Rodrigo Nogueira at UFC 110 on February 21, 2010. Nogueira was known as the best submission specialist at that time. Cain evaded Nogueira's left jab and landed a tremendous left hook and right uppercut which knocked Nogueira out in the first round, earning his second Knockout of the Night award. It was his first co-main event of the evening and the third Knockout Of The Night Award.
Cain Velasquez – UFC 121 Title Fight
Cain Velasquez faced Brock Lesnar on October 23, 2010, in Anaheim, California, in the main event of the evening. Brock took him down at the beginning of the round, but Cain escaped and Brock held him against the fence for the next two minutes.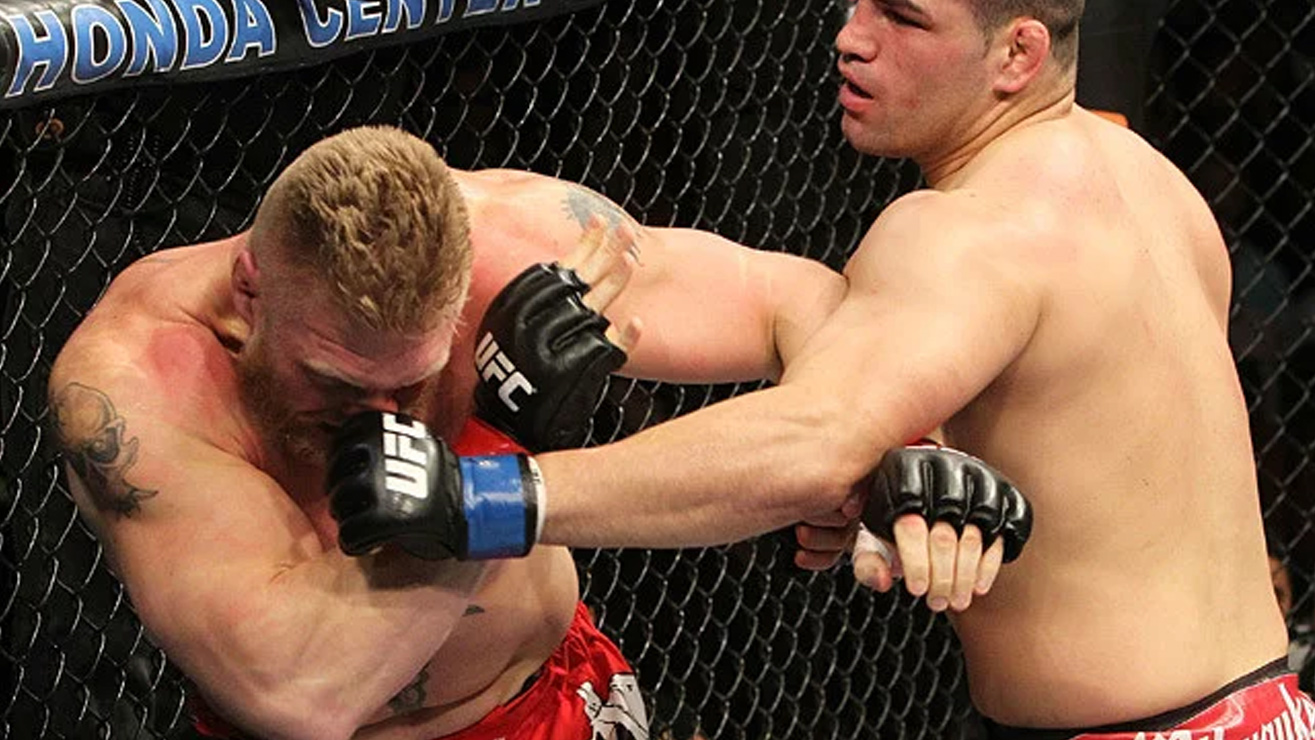 Cardio Cain countered Lesnar's takedown attempt with a right uppercut and delivered so many brutal punches on the ground, winning the title. Brock's whole face was covered in blood after the fight due to the cut under his right eye.
Cain Velasquez – UFC On Fox 1 Title Loss
Cain Velasquez fought Junior dos Santos on November 12, 2011, in Anaheim, California, in the main event of the evening. Despite being an underdog, dos Santos rocked Velasquez with a strong overhand right. After few brutal hooks on the ground, the referee stopped the fight. This was the first and the fastest defeat in Cain's career – he lost after only 1:04 in the first round.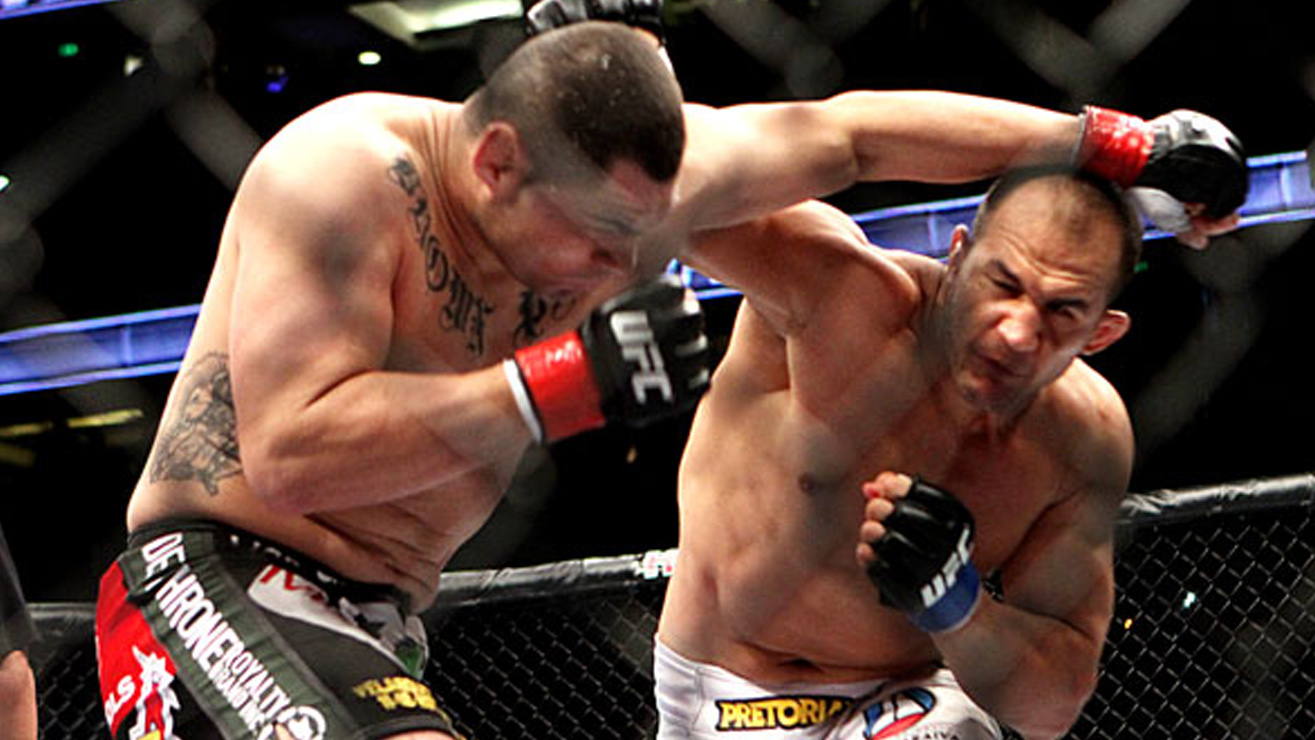 Velasquez fought again in the co-main event of the evening at UFC 146 on May 26, 2012, and he defeated Antonio Silva via TKO in the first round. Silva was bleeding from his forehead heavily during the fight.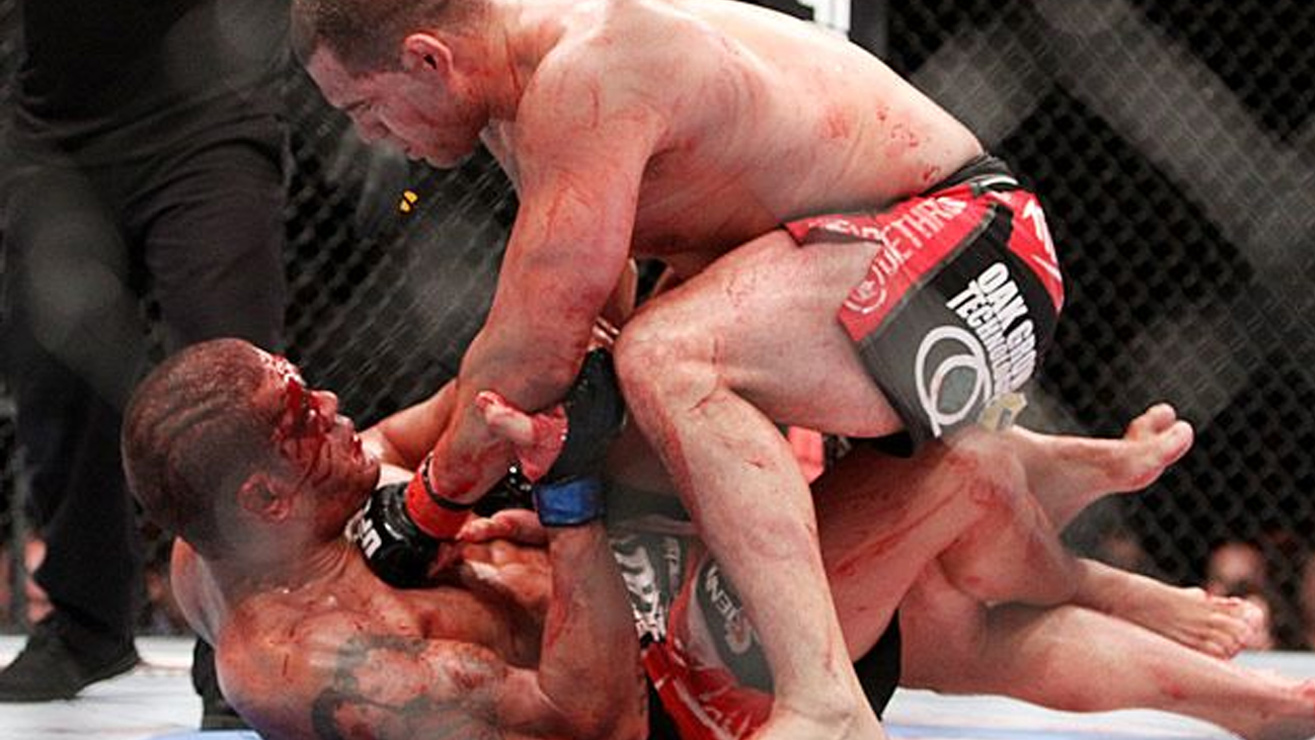 Cain's next four fights were the main events of the evening.
Cain Velasquez – Second Title Fight
In the longest fight of the career, Cain Velasquez had very difficult five rounds in the rematch against Junior dos Santos at UFC 155, on December 29, 2012, in Las Vegas, Nevada. Velasquez was very dominant and became the first fighter to set triple digits in the number of significant strikes landed (111) and double digits in successful takedowns (11) in a single fight. Cardio Cain won via unanimous decision.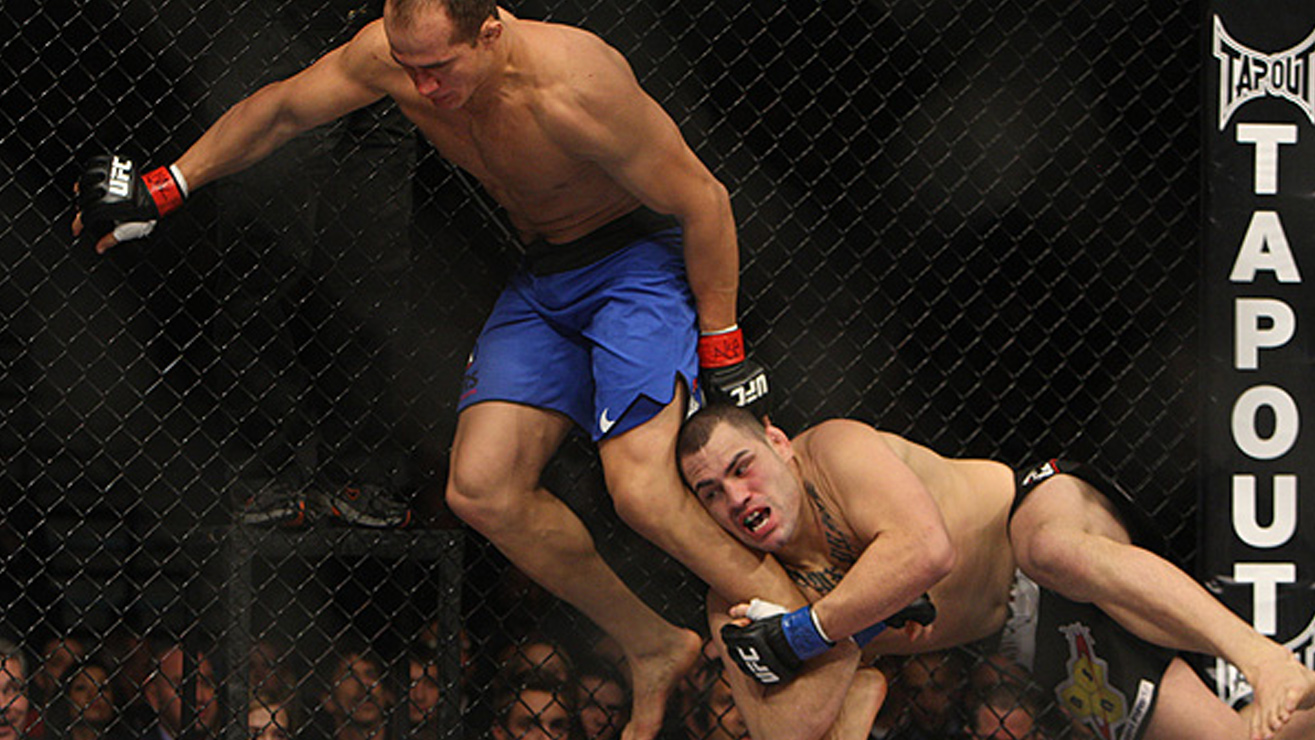 Cain Velasquez – Successful Title Defenses
In his first title fight defense, Cain Velasquez fought Antonio Silva in a rematch at UFC 160, on May 25, 2013, in Las Vegas, Nevada. Silva went down after the strong right hand, Cardio Cain mounted his back and delivered many right crosses to the head. The referee stopped the fight at 1:04 in the first round, and this was Cain's fastest victory in the career.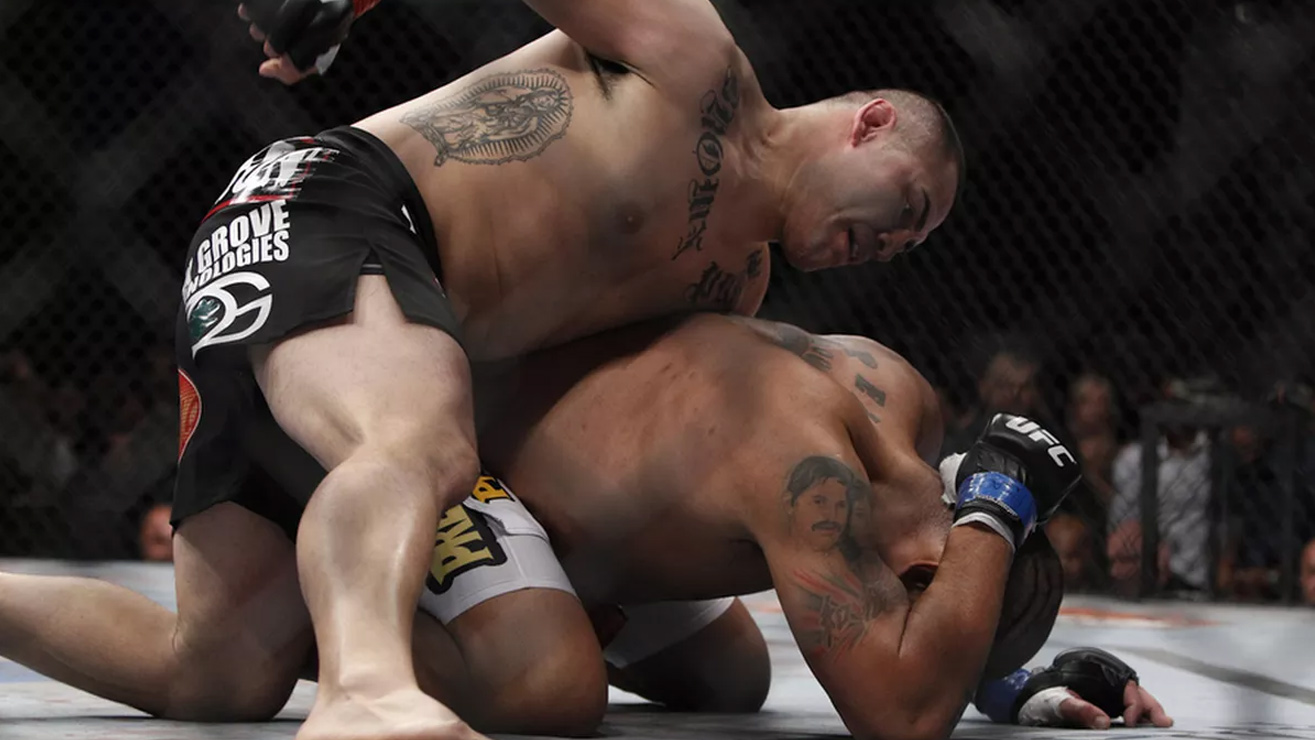 In the second title defense, Cain faced Junior dos Santos at for the third time at UFC 166 on October 19, 2013, in Houston, Texas. The fight was pretty much one-sided for a whole time. Cain Velasquez won via slam and punch KO at 3:09 in the fifth round. This was the latest finish in the title fight ever. Cain broke the record in this fight for the latest finish via knockout in a title bout.
Cain Velasquez – UFC 188 Second Title Loss
Cardio Cain faced Fabricio Werdum on June 13, 2015, in Mexico City, Mexico. Cain has a Mexican descent, and you can freely say he fought in front of his home fans. But Fabricio Werdum won the fight in the third round via guillotine choke, becoming the first man to submit Cain Velasquez! This is the latest submission in the history of Heavyweight UFC title fight – it is performed at 2:13 in the third round
Cain fought Travis Browne at UFC 200 on July 9, 2016. Velasquez won via TKO in the dying seconds of the first round.
Personal Life
Cain Velasquez is married to his wife, Michelle in 2011, and they have a daughter born in 2009 and son in 2018.
Cain Velasquez – Social Media Profiles