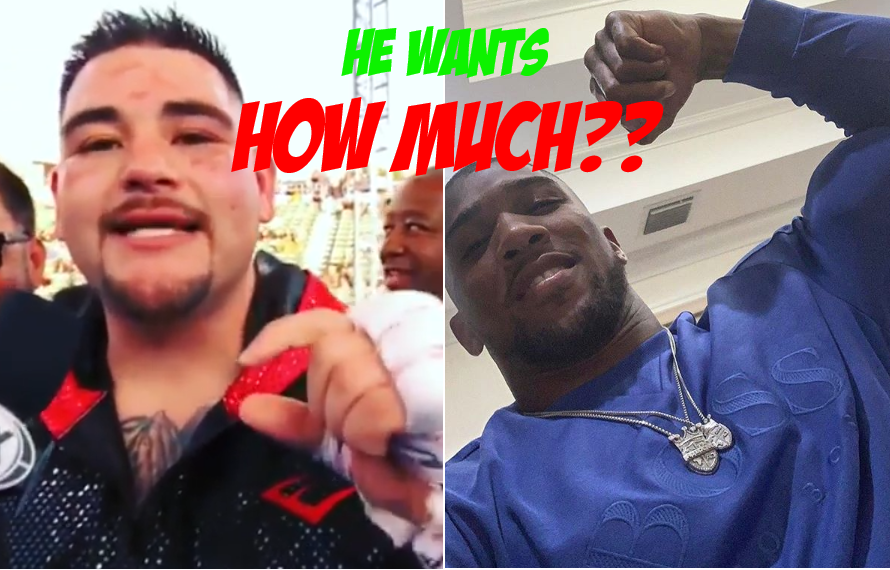 Andy Ruiz Demands A Big Payday To Rematch Anthony Joshua
Andy Ruiz became a boxing legend overnight, by upsetting Anthony Joshua for the heavyweight championships. Now, he is demanding big money to fight Joshua again.
Ruiz knocked out Anthony Joshua in the seventh round, to become the first Mexican Heavyweight Champion. The word on the street, is that although Joshua had no rematch clause, promoter Eddie Hearn wants the two to fight again. The plan is for the two to face off in the U.K. later this year.
Ruiz spoke to Fight Hub about the rematch, and what his demands are for the bout to take place in the U.K. (via Bad Left Hook)
"

"Yeah, I think they did say November, December but right now my team, they're negotiating everything right now. I just gotta stay busy, stay healthy, and be ready for the rematch.

I would love it to be here in the United States or in Mexico, you know. But, hey, it all depends on the team and what we negotiate. You know, if they want me to go over there they have to give me $50 million dollars. It they wanna come over there, you know — it's just negotiations."
Andy Ruiz would go on to explain how expects the rematch to be different. However, he feels confident that he will be victorious. He is then expecting to face off against Deontay Wilder, if he gets past Joshua.
Wherever and whenever it takes place, a rematch between Andy Ruiz and Anthony Joshua is necessary and bound to happen.