Bodybuilding legend Jay Cutler dominated the IFBB Pro League with his freakish muscle mass in the 2000s. He's one of the few athletes to have kept a high level of personal fitness despite moving on from competition years ago. In a recent video uploaded on his YouTube channel, Cutler shared an insanely jacked physique update weighing in at about 240 pounds in prep for the 'Fit for 50' body transformation challenge.
Jay Cutler first gained attention for his muscle mass, size, and granite conditioning in the Men's Open division in the early 2000s. He shared a fierce rivalry with fellow bodybuilding legend Ronnie Coleman. After falling short of the eight-time Mr. Olympia winner on four occasions, Cutler finally dethroned Coleman to secure his maiden Sandow trophy in 2006. He added a successful title defense before dropping the title to Dexter Jackson. He reclaimed the title and chose to step away with four Mr. Olympia wins and three Arnold Classic titles under his belt.
Cutler maintains a strong presence in the community. He boasts a huge following of nearly 5 million on Instagram and regularly inspires them to lead a healthy lifestyle. In Oct. 2022, Cutler declared his plans to take on the 'Fit for 50' body transformation challenge. He looked to level up his physique using only TRT (testosterone replacement therapy) before his 50th birthday coming up in under three months this August.
Cutler left the fans in awe of his jacked physique in an update for the challenge earlier this month. Considering how impressive Cutler looked, there was speculation about whether he would make his comeback for the return of the 2023 Masters Olympia. However, he confirmed he would not be competing at the event.
The 49-year-old is celebrated for his insane longevity after moving on from competition. While many suffer from injuries, Cutler continues to stay healthy and work out daily. Last month, he opened up on his 'high-volume' training methods in a comparison with six-time Mr. Olympia Dorian Yates, who was renowned for his high-intensity techniques.
Jay Cutler teamed up with German bodybuilder Urs Kalecinski for a brutal back workout last month. He lauded the rising Classic Physique sensation for his immense potential and encouraged him to promote his brand more internationally.
Jay Cutler looks jacked in 240-lb physique update ahead of turning 50
In a recent YouTube video, Jay Cutler shared an insanely jacked physique update revealing he's about 240 pounds along with a posing session ahead of his 50th birthday.
He crushed a grueling chest workout before hitting the posing session. He went through a series of poses and identified a need to work on improving muscle development in the back, left leg, chest, rear delt, and shoulders.
"I start my 12 weeks this weekend, not to say I haven't been training, but I've been trying to eat like six meals," said Cutler. "My weight is close to about 240. Like I said, every week, I'm going to kind of showcase a little bit of the physique and show you guys kind of what I'm working with a little bit."

"Obviously, I'm trying to stay in great condition and gain the size. You can see, I definitely have a lot of work to do to fill up, especially in the backside I'm sure. I can't really see my back. At the starting point. I just got to get really a lot fuller in here the legs. Obviously, my leg is always smaller on [left] side. It's going to be about filling that out. Getting fuller through the chest and shoulders, especially here, a lot of my rear delts, to have that size and tighten everything up through here."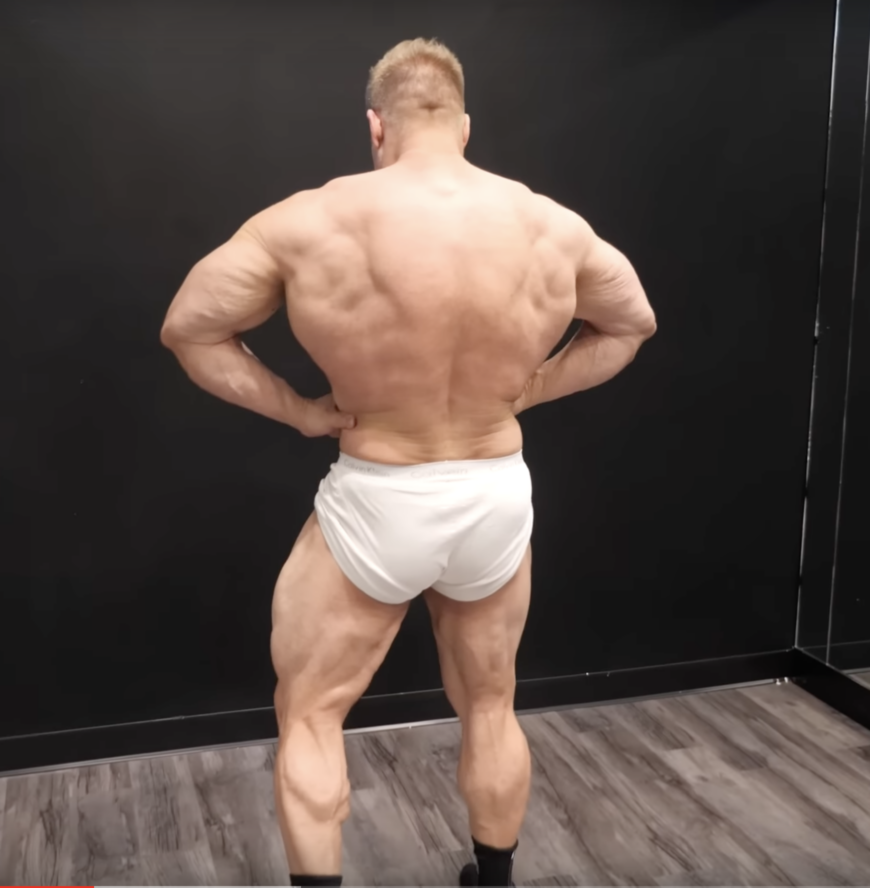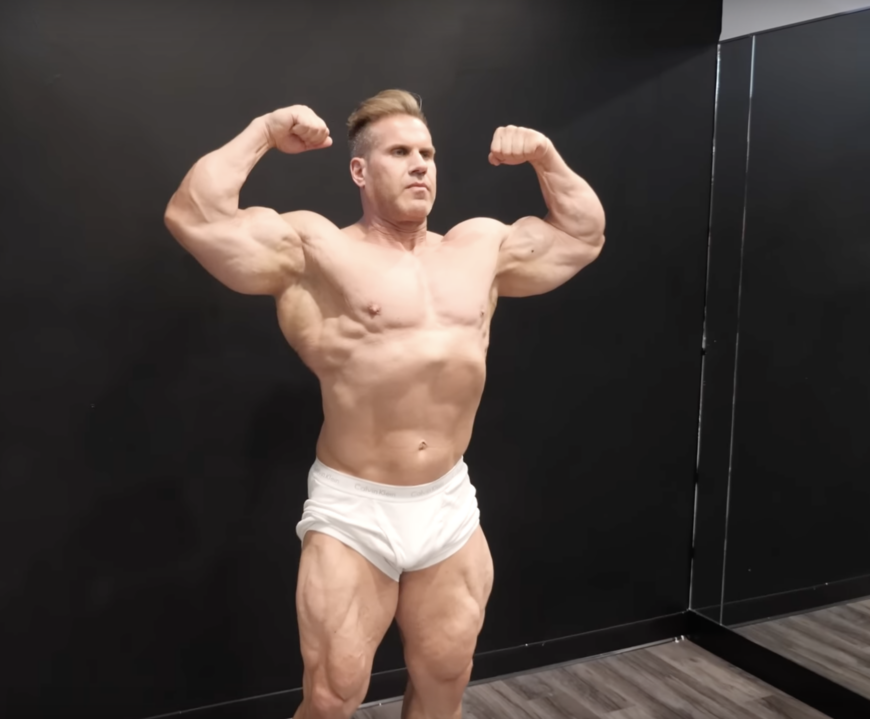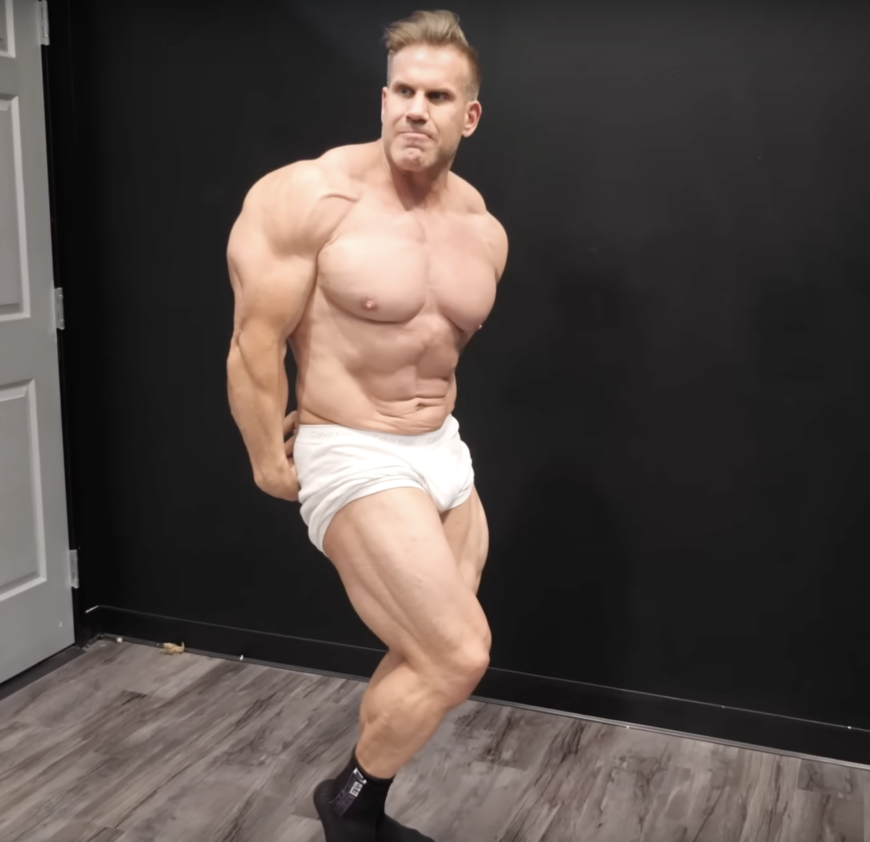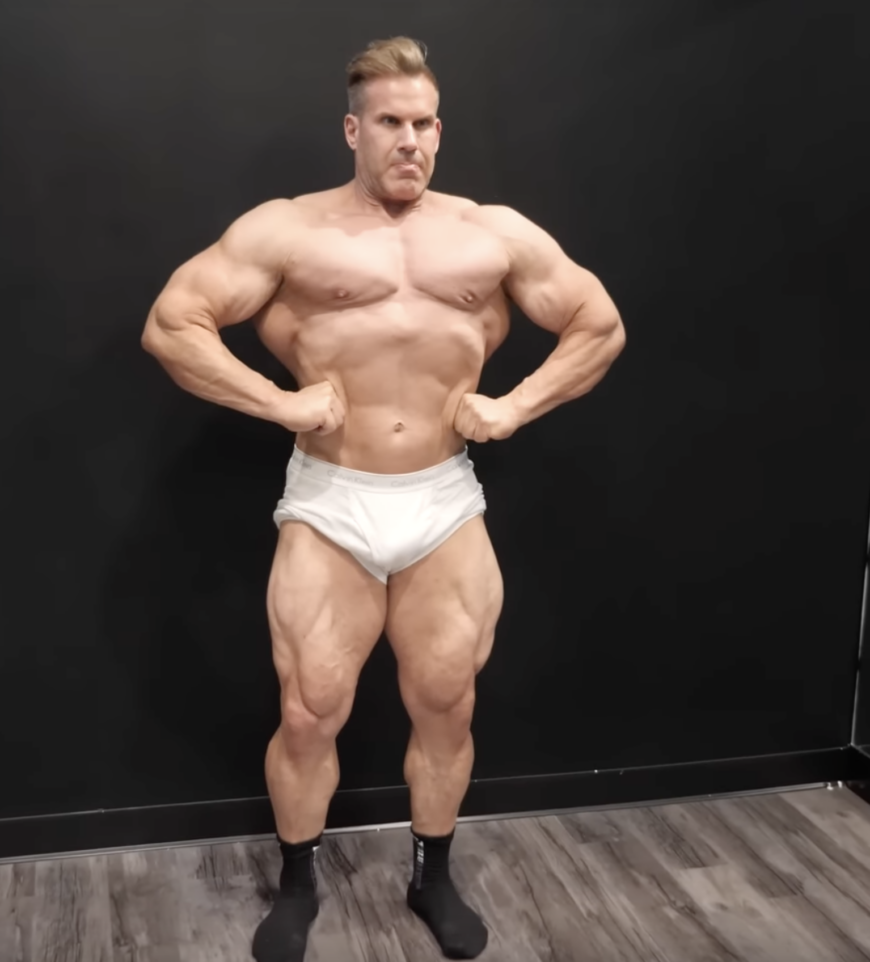 Jay Cutler laid out his focus on following a high-protein diet to grow the weaker parts of his physique in prep for the body transformation challenge earlier this month. He's targeting bringing his body fat down between six to eight percent. He followed up with another ripped physique update as part of the challenge weeks later.
Cutler is working on adding muscle size without bulking heavily to retain his leanness. He has set a high bar for himself with the 'Fit for 50' body transformation challenge. His latest update shows he's on track to achieving his best form post-retirement. It will be interesting to follow his journey as he continues to give fans a look into his prep with physique updates every week.
You can watch the full video below.