Pro wrestling needs so many more horror inspired films. Survival horror plus a cast of pro wrestling legends with Ronda Rousey sprinkled in is a refreshing Friday beverage for your eyes.
The first trailer for TABLES is here and if you're a fan of horror or pro wrestling you need to check it out. It's right there. Below these words.
Want to see Paige, D-Von Dudley, Travis Browne, and Rousey mix it up with a supernatural pro wrestling accessory? TABLES was made for your very specific taste in high quality entertainment.
Just when you thought it was safe to have a picnic at Browsey Acres…..TABLES.
All hell breaks loose on a peaceful retreat as a strange and violent force terrorizes Browsey Acres. The stipulations have changed for Ronda Rousey and friends in the brand new survival horror, TABLES.
And the credits
"No DNB Productions presents "TABLES"

Starring Ronda Rousey, Travis Browne, Julia DeMars, Devon Hughes, and Saraya Bevis.

Executive produced by Ronda Rousey and Travis Browne

Directed by Justin Golightly and Kyle Nilges

Written by Jason Nawara and Justin Golightly

Produced by Jason Nawara, Justin Golightly and Vince Nigito

Edited by Vince Nigito
Director of Photography Kyle Nilges

VFX Supervisor Kevin Brown."
Also check out these dope promotional posters for the trailer.
—
Rowdy Ronda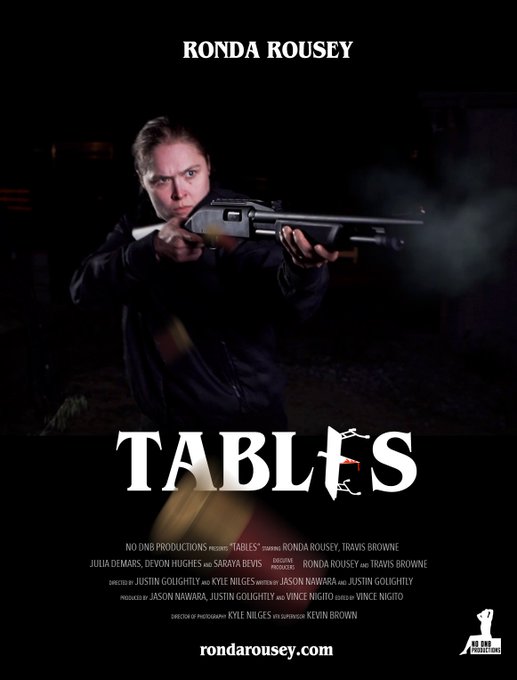 D-Von Table Wikipedia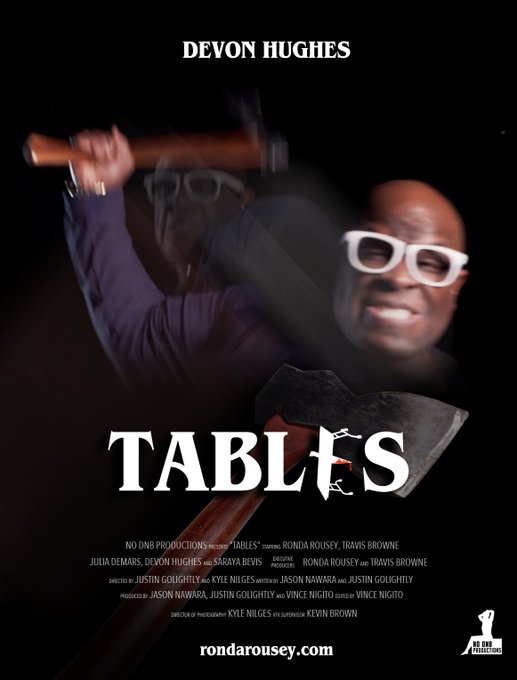 Lumberjack Travis with a perhaps deep backstory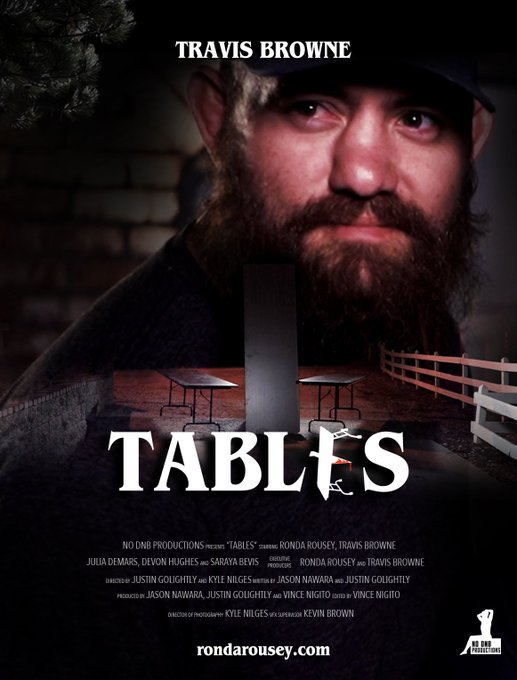 Scream Queen Paige