Out of nowhere, a new web-based, broadcast network called URshow.tv is about to turn the internet into a trail of flame emoji.
In a press release that reads like the stuff of dreams, their UR Fight card boasts an unprecedented quadruple main event featuring boxing, MMA, pro wrestling and sub-only grappling bouts.
That's right. …All on the same card. If that wasn't crazy enough, look at the names involved in this insanity.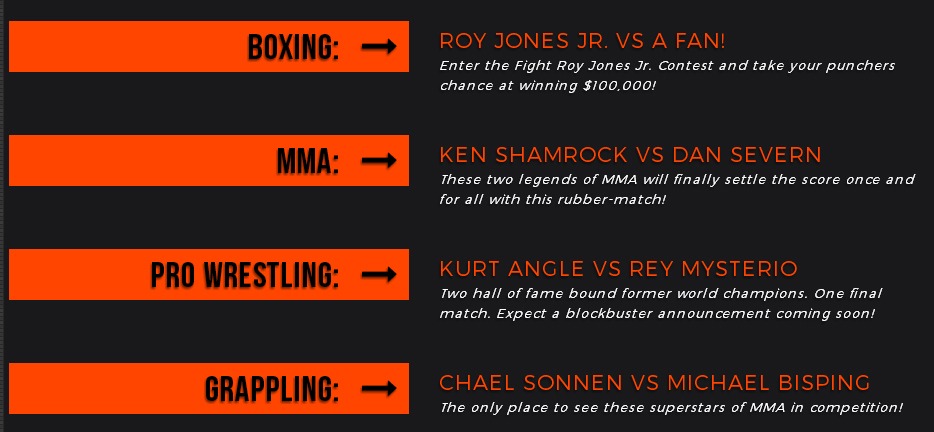 Chael Sonnen grappling Michael Bisping, Kurt Angle wrestling Rey Mysterio, Ken Shamrock fighting Dan Severn, and Roy Jones Jr. fighting a contest-winning fan!? Just try reading that without your head exploding.
Specializing in exclusive celebrity channels and content, somehow URshow.tv have just gathered some of the best in business from the four corners of the Earth and placed them together in one location like Dragonballs.
UR Fight will be summoned March 20th and streams live from the Celebrity Theater in Phoenix, Arizona on URshow.tv. Tickets on sale soon.