On the 23rd anniversary of UFC 1, the welterweight title fight between champion Tyron Woodley and challenger Stephen Thompson was kind of old school. In a vintage wrestling versus karate match-up, only one discipline could walk away with their head held high. After a brief feeling out period Thompson went for a big kick, Woodley caught it and planted his opponent for the rest of the round.
In round one, on the ground Woodley would pound on Thompson and open up a big cut on the nose of Wonderboy.
BOMBS being dropped by the champ @TWooodley as the round closes! #UFC205 #UFCNYC https://t.co/K4sWgXeW2Y

— #UFC205 (@ufc) November 13, 2016
Then in round two with blood pouring from his nostrils, Thompson spent five minutes finding his range and stalking Woodley. The challenger would cruise in round two and picked apart a quite Woodley with long-range attacks.
Now @WonderboyMMA turning it on in the third round! #UFC205 #UFCNYC https://t.co/eDqmWeRTnk

— #UFC205 (@ufc) November 13, 2016
Then midway through he fourth round Woodley caught Thompson with back to back haymakers. The champ then unleashed a wild amount of combo punches up against the cage and turned it into a choke attempt. Knees! Punches! Elbows! A rip your head of choke attempt and Thompson still rode out the round. Wow!
The champion is pouring it on!!! @TWooodley!!! #uFC205 #UFCNYC https://t.co/SffdNIjf1u

— #UFC205 (@ufc) November 13, 2016
Everyone watching #UFC205 #UFCNYC pic.twitter.com/Hdc8ADVqkB

— Zombie Prophet (@ZPGIFs) November 13, 2016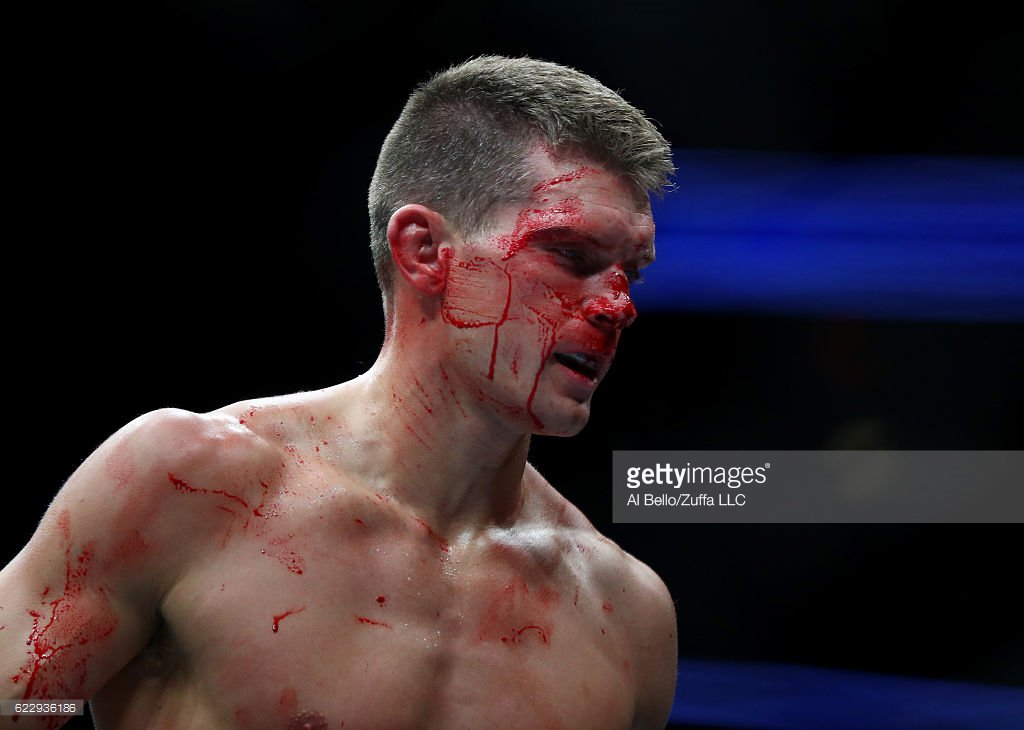 Wonderboy somehow made it to the fifth round with all of his vital organs in working order. Zombie Thompson and perhaps a tired Woodley traded shots in the final round. Both fighters survived the 25 minute fight but both were changed men after the violence they inflicted on each other. Scores were all over the places and it was left in the shaking hands of #LOLMMAJudges.
Woodley win? Thompson victory? DRAW? What the hell kind of decision would the judges render? After Bruce Buffer's mic goes out the official decision is Tyron Woodley def. Stephen Thompson by 47-47, 47-47, 48-47 split decision? Majority draw? WTF!!!
#AndStill @TWooodley | Presented by @Geico #UFC205 #UFCNYC pic.twitter.com/hhoXL4FMO4

— #UFC205 (@ufc) November 13, 2016