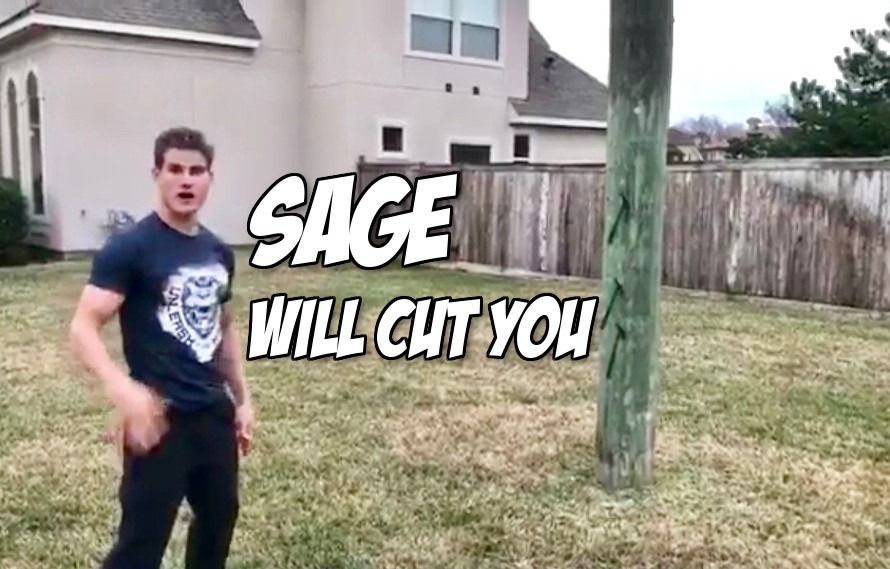 Watching Sage Northcutt in his natural environment is oddly hypnotic. So here is Northcutt hanging out in what appears to be somewhere deep in the Texas wilderness.
A outdoors man and possibly entering his new Lumberjack phase, someone gifted Northcutt axes for Christmas. Let's watch Sage Northcutt process his gifts, download his new update and proceed to throw axes at a tree.
Merry Christmas! It's snowing axes pic.twitter.com/ydj3I76JM5

— Sage Northcutt (@sagenorthcutt) December 25, 2017
Can't wait for Sage to grow a beard and rock some flannel next fight week.