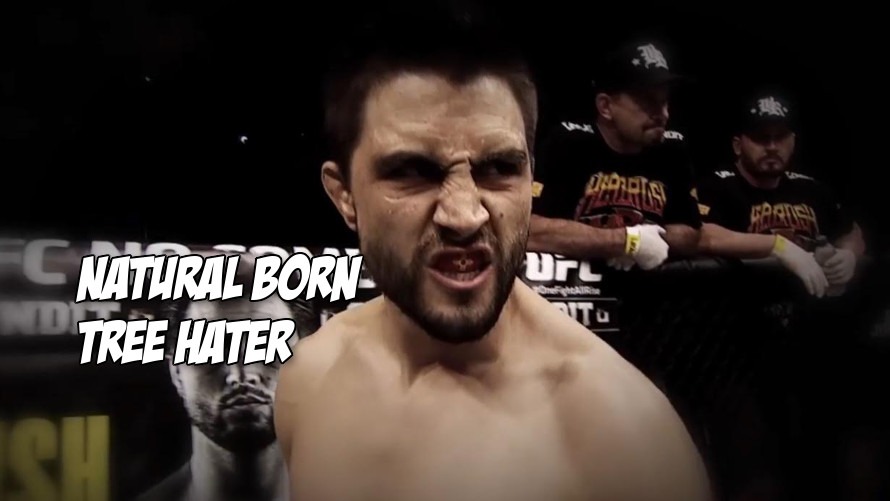 When we last saw Carlos Condit he was turning Thiago Alves' facial features into cafeteria floor hamburger meat. On a modest yet violent one fight winning streaking, next up for Condit is a shot at the 2015 version of Robbie Lawler at UFC 195. Ultra-violent Condit versus fountain youth of Lawler welcomes fans to year of our MMA lord 2016 on January 2nd in Las Vegas.
Lawler is 7-1 since returning the UFC in 2013 and has left a trail of 170 pound bodies along the way. To counter this new American Top Team version of Lawler, Condit has Rocky IV'd his training camp. Condit has a beard, a man hair bun, and is using Mother Nature to improve his fight skills.
The only way to prep yourself for a cage fight with Robert Glenn Lawler is to attempt to chop down a tree via leg kicks. Condit knows these things.