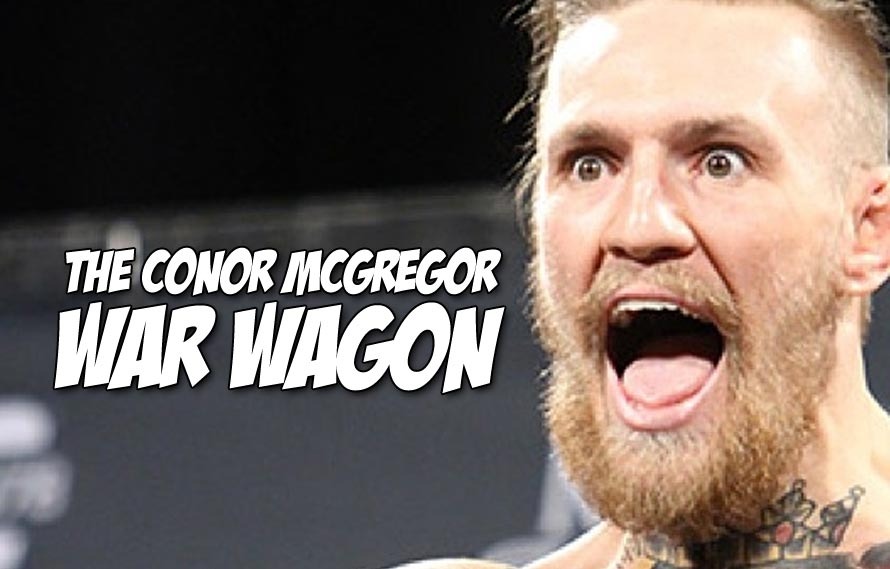 Man I've been reading this site for a long fucking time now and this is all such BULLSHIT.
I did what any self-respecting guy would do, what any REAL MMA fan would do and I reached out to this "new owner." I told him what's up and that they don't have any REAL MMA fans on this site anymore. That's where I come into play.
Where's all the talk about Voltron, He-Man and other cartoons I grew up with? Where's all the talk about Pop Rocks and relating a night on cough syrup to watching Omigawa shed manly tears? Where's the MiddleEasy that I know and USED TO love?
Conor McGregor is like a fucking Pokemon come to life and he has been plowing through the competition in the UFC. I don't care that he hasn't fought a wrestler, he's a FRATE TRANE that won't be stopped by Dennis Siver, no way. UFC put out this rad profile on McGregor and you gotta watch it because it's really rawesome.
Conor McGregor is the spirit of awesome MMA come back to life.
WAR MCGREGOR!