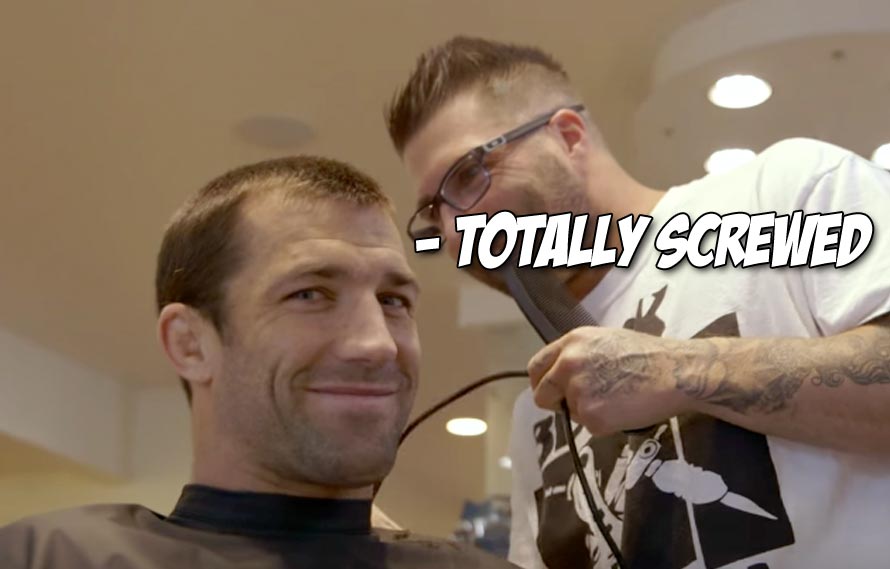 There are certain things you just don't do in MMA. You don't walk out to Eminem, you don't wear sunglasses indoors, and you don't get a haircut on UFC Embedded. Currently, the record shows that if you go to a barbershop and get all of your hairs cut (on your head, sicko) you WILL lose.
Hotels and beards don't count. Don't ask why, that's just the way it is.
Now, Luke Rockhold and Rose Namajunas are in some of the biggest fights of their lives, fresh off a visit to the barbershop.
Does this spell doom? I think it does. It very likely does.
Check out this graphic from Redditor HannibalofBarca: