Watch out, Fedor is charging up. The 2017 version of Fedor Emelianenko is now equipped with wireless charging capabilities. With this breaking news there is no way in hell the Fight Gods lets Matt Mitrione escape round one of the Bellator NYC pay-per-view without getting belly-downed arm barred.
Only two days away from having the Greatest Of All Time compete in their cage live on PPV, Bellator held a press conference to hyped their New York City debut. Unable to hold in his excitement for competing in MMA in 2017, Emelianenko promptly fell asleep multiple times in the middle of Thursday's press conference.
This is the part where we say you can't sleep on The GOAT's skills even in 2017 but umm yeah, if Emelianenko needs a midday nap to stay fresh we're not tapping him on the shoulder to awaken the beast.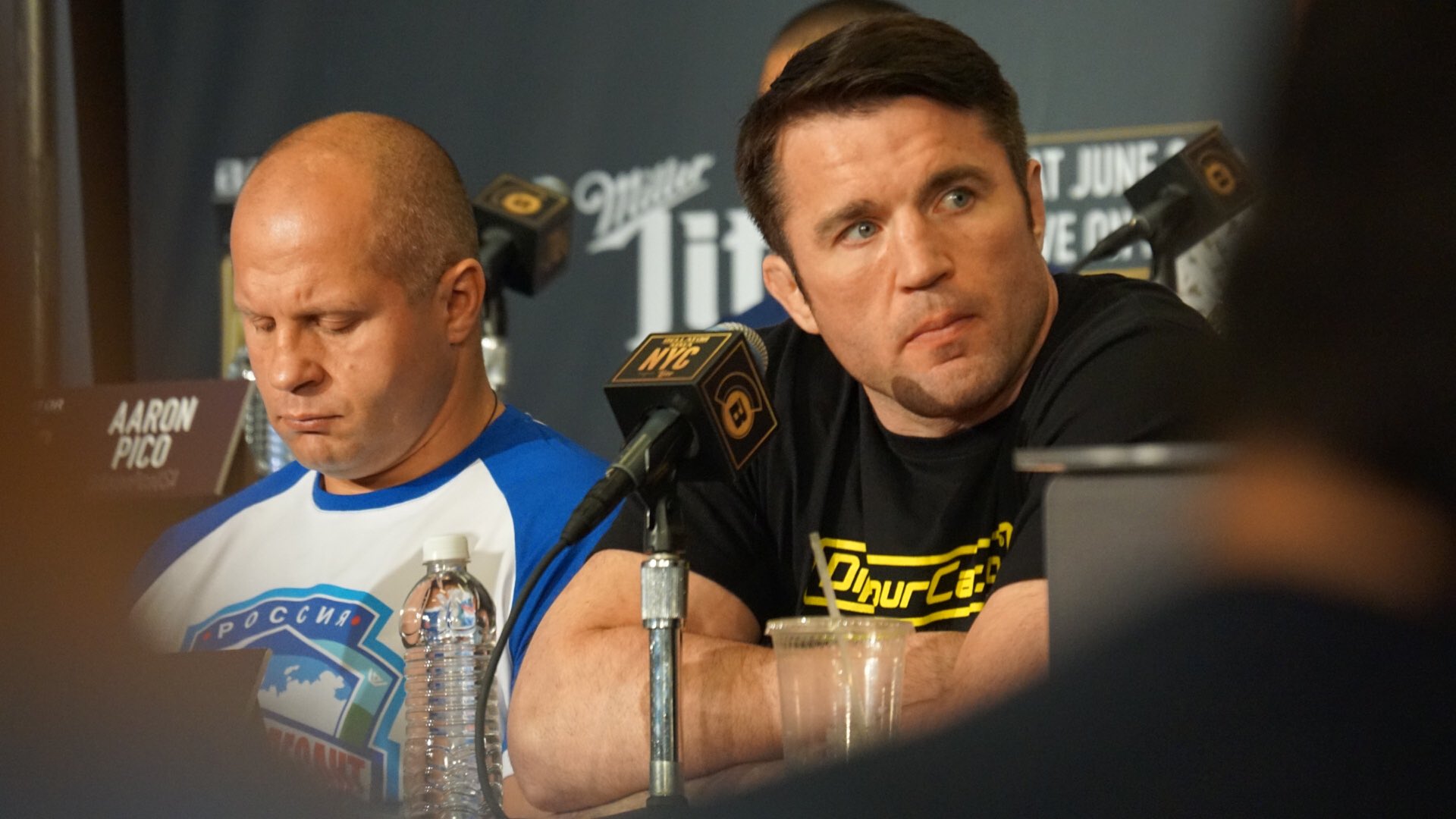 Yo…. Is Fedor sleeping? #Bellator180 #BellatorNYC pic.twitter.com/4sWuIO4C9b

— Coral Barry (@Coral__Barry) June 22, 2017