Can't really blame Reebok for this one. The crew at UFC.com were so pumped about Cris Cyborg signing with the UFC that they fell asleep at the wheel or in this case the keyboard. Unless Reebok and UFC dot com have kind of internship exchange program, they really have no excuse for this latest gaff.
Whoops @FrontRowBrian pic.twitter.com/JPOUnBpUFF

— James Scott (@jimfreemsn) March 29, 2016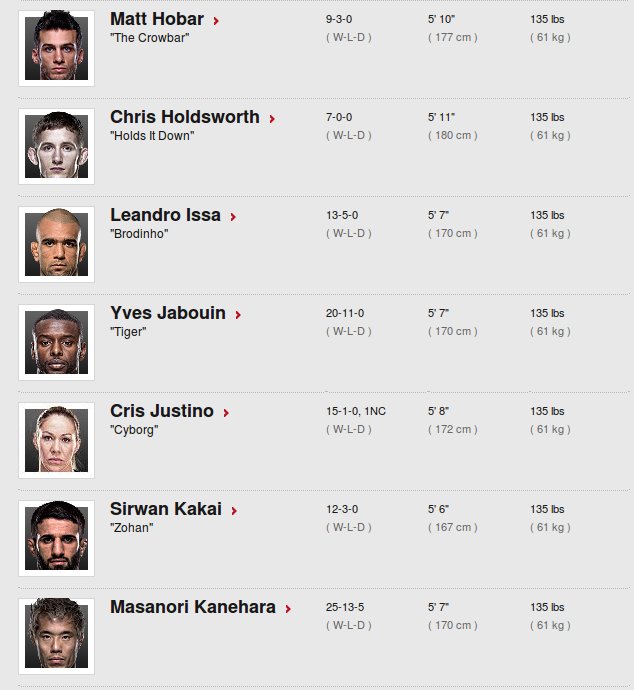 Yup, that's the greatest women's featherweight in MMA history being listed as a male bantamweight. Hashtag Shake My Head into eye rolling emojii finished by the¯\_(ツ)_/ . Yup, that sums it up.