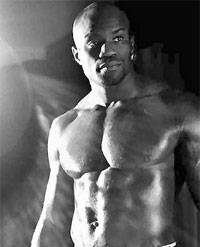 The only person that I would like to see replace Heath Herring's spot in UFC 99 more than Cheick Kongo is Sagat from Street Fighter 2. Until scientists figure out how to make that happen, Cheick Kongo vs. Cain Velasquez will definitely do. There's an army of people out there who say that Kongo should have every right to be a contender for the heavyweight title after this whole Lesnar/Mir fiasco that's happening this summer. Dude has fought and won twice in the UFC since Brock snatched the belt from Randy Couture in UFC 91. Watch UFC 92, after Kongo's fight they interview him and he says something like 'I'm tired of this shit. I should be heavyweight champion of the world. Give me a real fight'. Then just walks out of the cage as Joe Rogan is asking him a follow up question.
That is quite possibly the most gangsterish thing anyone has done in a post-fight interview. You got to love this guy. Read more about the matchup here.
Join our list
Subscribe to our mailing list and get interesting stuff and updates to your email inbox.