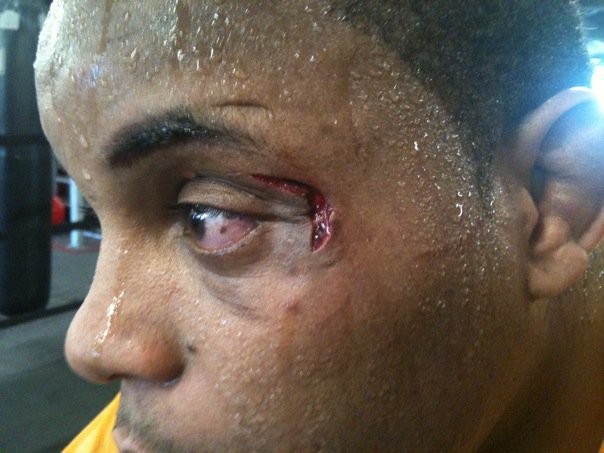 Frank Mir wants to do everything in his power to derail the Frate Trane that is Daniel Cormier — up to and including a battle of the words that took place during a somewhat lengthy conversation at today's weigh-ins. Let's consider for a moment the male psyche, and its need to nod and agree with whatever trash talk was just uttered when a competitor is in front of them. I mean, look at the play by play of this encounter:
Fighters meet face to face.
Daniel Cormier nods.
Frank Mir smiles and nods back.
This incites Cormier to nod and say something.
Mir seemingly agrees?
Only now, after Mir returns the nod after being nodded at does Cormier shake his head 'no.'
Both men nod in concert.
More nodding. Smiles all around.
Celebration!
In any other context that play by play would illustrate the most pleasant of scenarios. Not this one though. Nope. Tomorrow these two are going to try to hurt each other as hard as they can.
ZProphet was the man who made this animated graphic.