Sage Northcutt is one of the youngest fighters ever to sign the UFC. Sage is an undefeated kickboxer with the score of 15-0.
Athlete Statistics
Full Name: Sage Monroe Northcutt
Born Name
Nickname
Age & DOB
Sage Monroe Northcutt
Super Sage
Sage Northcutt is currently 27 years old according to his date of birth March 1, 1996.
Fight Stats
Height
Weight
11 Wins // 3 Losses // 0 Draws
6 ft 0 in or 183 cm
155-165 lbs (70-75 kg)
Reach
Fighting Style
Association
71.5 inches (182 cm)
Karate, Kajukenbo, Kickboxing, BJJ, Taekwondo
UFC
Team: Team Alpha Male
Nationality
Net Worth
Born Place
American
$1 Million (approximately)
Katy, Texas, United States
Profile
Sage Northcutt is a very explosive and attractive fighter. Super started competing in amateur fights when he was only 17 years old, earning a score 5-1. Sage is known for great and attractive strikes, especially kicks. He is an athletic freak who celebrates every victory with a backflip, somersault or some other attractive movement.
In the stand-up, Sage Northcutt can do almost every leg technique. His favorite ones are side kick to the leg or body, high roundhouse kick, spinning heel kick, and wheel kick. He is known for lightning-fast punches and excellent ground game. He has excellent double leg takedown.
On the ground, Super mostly looks for a submission, but he is also very dangerous when he mounts your back. He prefers punches over elbows on the ground. His best submission is a rear-naked choke. Sage Northcutt is a purple belt in BJJ, 3rd dan black belt in Kajukenbo, and 3rd dan black belt in Taekwondo.
The Road To The Top
Sage Northcutt had his MMA debut on April 20, 2014, in Legacy FC 37 event, and he defeated Tim Lashley via wheel kick and punches after only 0:27 in the first round. This was the fastest victory of his career. Super was only 18 years, one month, and 20 days old.
Sage won his next four fights in smaller promotions, with two TKO victories and two submission victories. He signed for the UFC with the perfect score of 5-0.
Sage Northcutt – UFC Career
Sage Northcutt had his UFC debut against Francisco Trevino at UFC 192 on October 3, 2015, in Houston, Texas. Super won the fight after only 0:57 in the first round via TKO. At that time, he was 19 years, 7 months, and 3 days old.
In the next fight, Sage Northcutt defeated Cody Pfister at UFC Fight Night 80 on December 10, 2015, via tremendous guillotine choke in the second round.
Sage Northcutt Vs Bryan Barbarena – First UFC Loss
Sage Northcutt had his Welterweight debut at UFC On Fox 18 against Bryan Barberena on January 30, 2016, in Newark, New Jersey. Barberena won the fight via arm-triangle choke in the second round. After the fight, Bryan Barberena decided to counter Northcutt's backflip celebration, performing the front roll.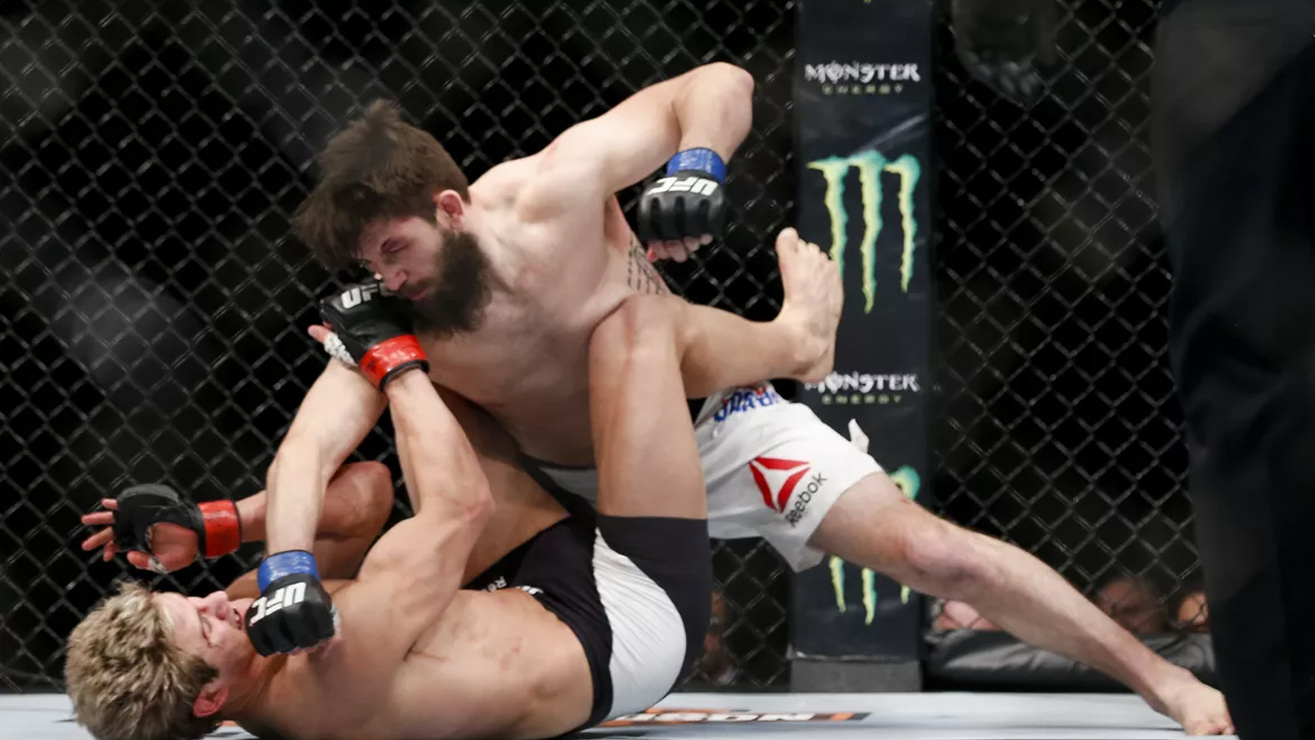 Super returned to Lightweight to fight Enrique Marin at UFC 200 on July 9, 2016, in Las Vegas, Nevada. Sage won via unanimous decision.
Sage Northcutt Vs Mickey Gall
Sage Northcutt competed in Welterweight again against Mickey Gall. The two faced at UFC On Fox 22, on December 17, 2016, in Sacramento, California. Mickey Gall won the fight via rear-naked choke. This was the first time Northcutt fought in the co-main event of the evening.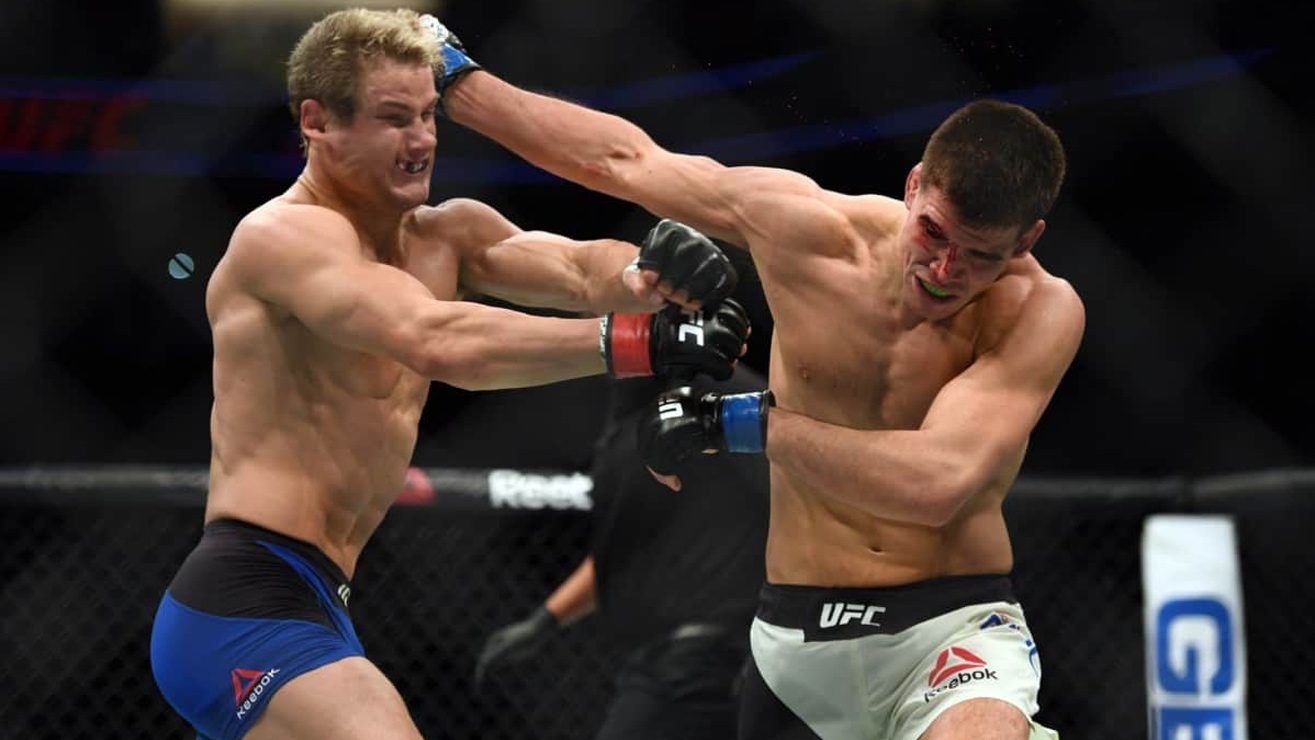 We have seen different Sage in this fight – after the successful takedown from Mickey Gall in the first round, Northcutt stood up and taunted Gall as soon as he got back on his feet.
In the next fight, Sage returned to Lightweight defeated Michel Quinones at UFC Fight Night 120, on November 11, 2017, via unanimous decision.
Sage Northcutt fought Thibault Gouti at UFC Fight Night 126, on February 18, 2018, in Austin, Texas. Super won one more time via unanimous decision.
Super claims he will not compete in Lightweight anymore, and the weight cut has more shortcomings than advantages. We will see who will be his next opponent. This young fighter has a very prospective future.
Personal life
Sage Northcutt was dating Bella Thorne, but the couple broke up. He's a Christian.
Sage Northcutt – Social Media Profiles