Women's MMA has gained a ton of traction in the past couple of years, and in 2015 in particular where the popularity of the sport skyrocketed largely in part to Ronda Rousey's meteoric rise to fame, and subsequent fall from grace.
But before Ronda, Women's MMA has been around for a long time with many talented competitors all around the world. You can trace the evolution of WMMA back down the same path as men's MMA, with deep roots in many forms of traditional martial arts. These women are some of the best in MMA.
Gina Carano
Gina Joy Carano is a fitness model, American actress, and former mixed martial artist. Gina once considered the face of women's MMA.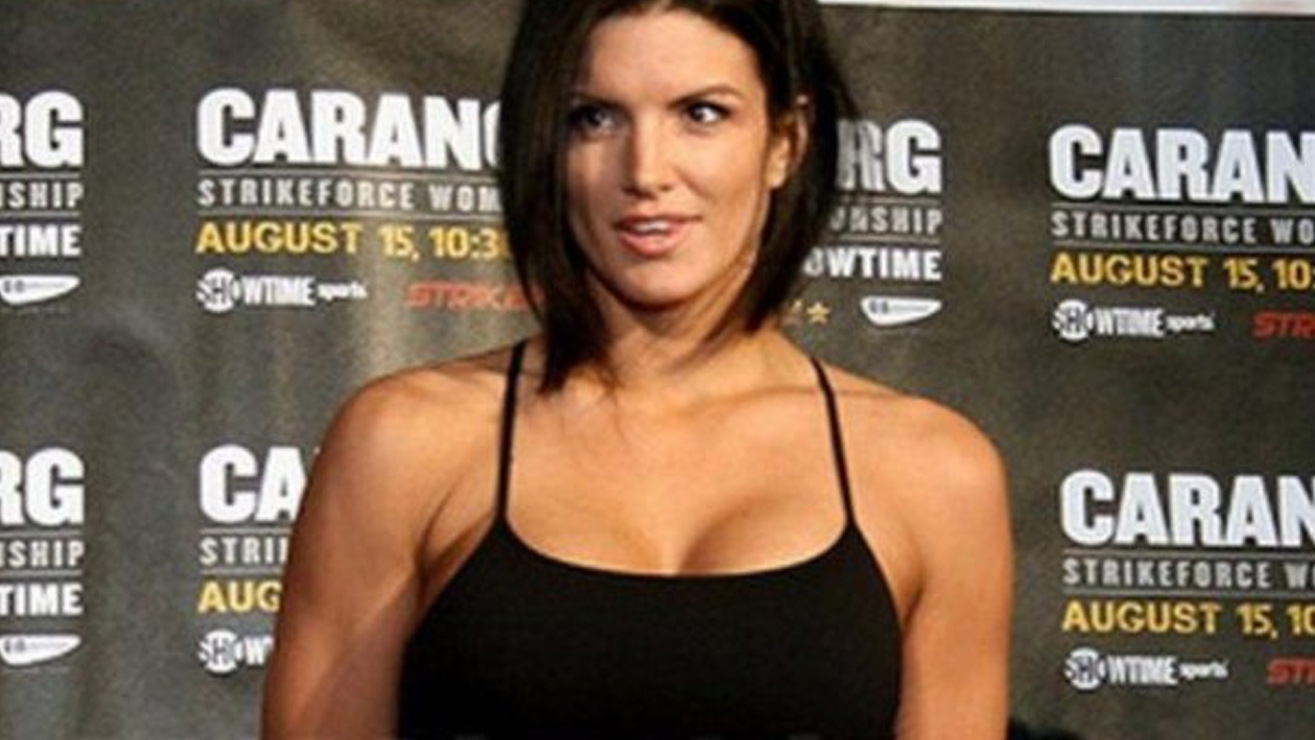 Carano holds an impressive Muay Thai record of 12-1-1 before competing in MMA. She got her first professional defeat against Cris Cyborg via TKO in the first round and hadn't fought since then. Gina held an impressive MMA record of 7-1. It's unclear if she will return to octagon again.
Sarah Kaufman
Canadian MMA striking-sensation Kaufman has a brown belt in Brazilian Jiu-Jitsu, as well as a firm background in dance.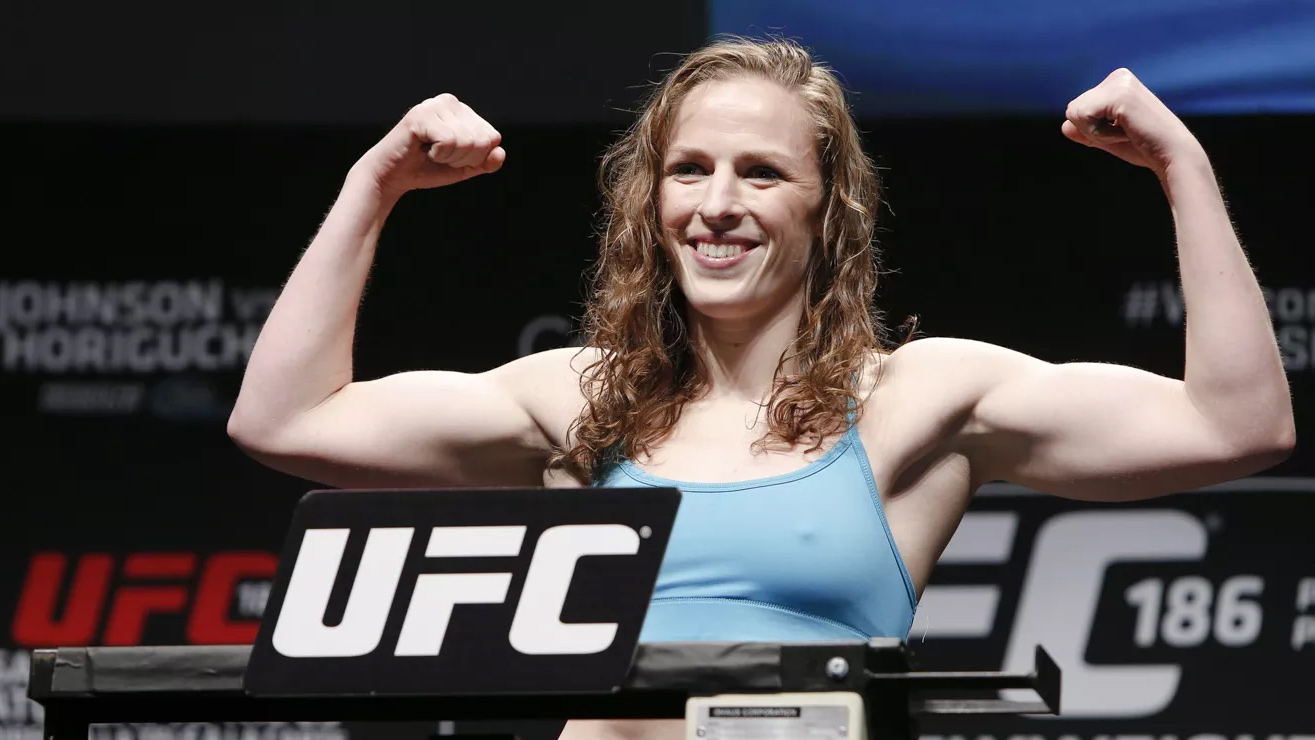 Kaufman participated in four unremarkable (but victorious) fights with the best Liz Carmouche, Shayna Baszler, Miesha Tate, and Roxanne Modafferi via TKO punches. In 2010, Sarah became first StrikeForce Bantamweight belt holder. Afterward, Kaufman lost her first MMA fight against Marloes Coenen relinquished her women's Bantamweight champion.
In 2012, Kaufman challenged Ronda Rousey, lost the bout by submission via armbar. After losing her last match against Valentina Shevchenko at UFC on Fox 17, Kaufman didn't renew her contract with UFC. Despite that, she held a long list of winning streak 18-4 as well considered the best female fighters of all time and a top contender in her division.
Cat Zingano
Cathilee Deborah "Cat" Zingano is an American Mixed Martial Artist and one of the most badass female fighters in UFC.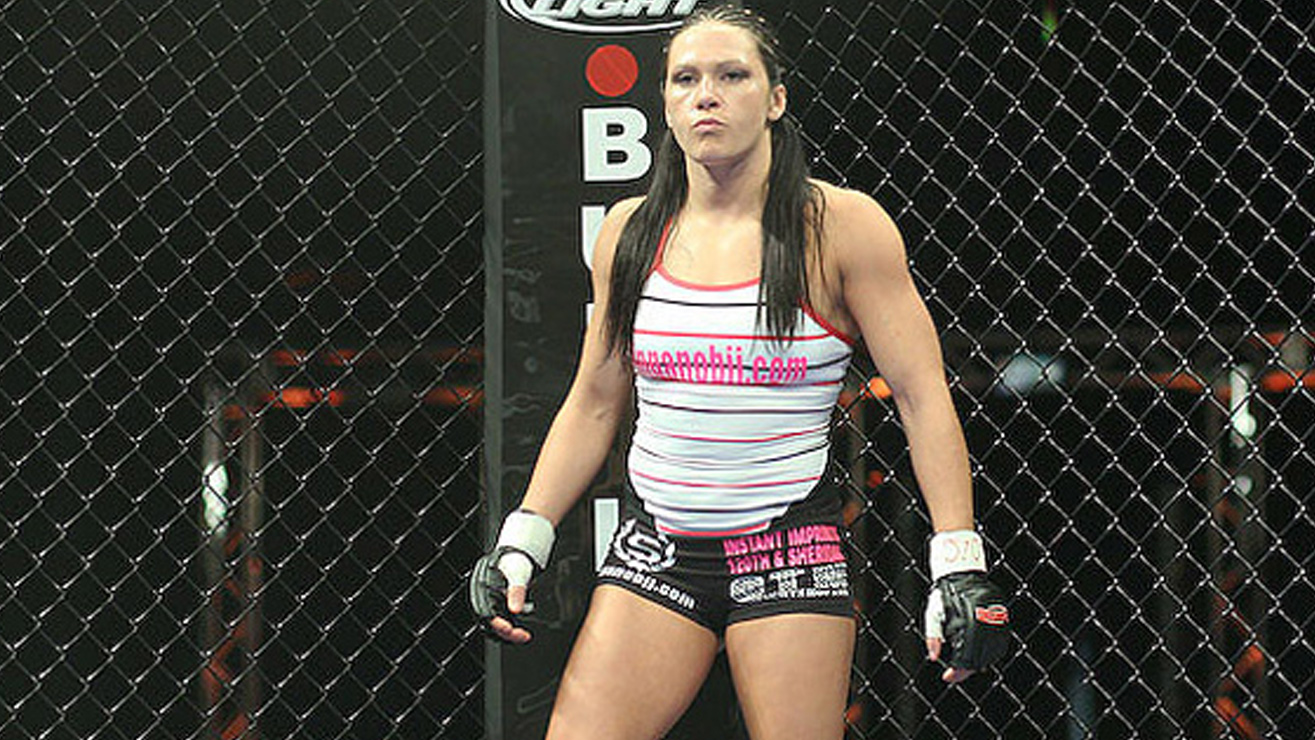 Cat has a purple belt in Brazilian Jiu-Jitsu with unique wrestling, Muay Thai and aggressive grappling moves that can take down any opponent. In 2013 Cat become the first women to win the bout via TKO in UFC, interestingly she defeated the Miesha Tate in the third on that day. She returns after nearly one year of hiatus from sports and takedown Amanda Nunes via TKO at UFC 178.
Alpha made her mixed martial arts debut in June of 2008 with nine straight wins and lost the very first time against Superstar Ronda Rousey by submission at UFC 184. Zingano (9-2) hasn't fought since last July after the loss against Julianna Pena. She needs to set her bar again in coming future if she wants to be in women's bantamweight title circle.
Miesha Tate
Miesha Tate (cupcake) is Mixed Martial artist fight under UFC, is a Strikeforce Bantamweight Championship holder, and a silver medalist in grappling.
She's been around in female MMA fighting since 2007 and signed UFC in 2013. Tate debut against newcomer Cat Zingano at The Ultimate Fighter 17, won the first two rounds eventually lost via TKO in the final round.
But in her title defense against Ronda Rousey at UFC 168, she holds on to Rousey beyond the first round, escaped two submissions and unfortunately lost the bout via armbar in the third round. Horses don't stop here, Tate won her first UFC fight against Liz "Girl-Rilla" Carmouche at UFC on Fox 11 via unanimous decision. In early 2016, Tate competes against Holly Holm at UFC 196 won the fight in the fifth round via technical submission becomes new UFC Bantamweight Champion. Eventually lost the title to Amanda Nunes at UFC 200. Later in 2016 Tate announced her retirement from MMA and said it's not my time anymore. She still deserves an applaud on her previous victories and achievements in MMA.
Ronda Rousey
Ronda is well known American Mixed Martial Artist, the Judo fighter, and actress. She was the first woman to sign the UFC.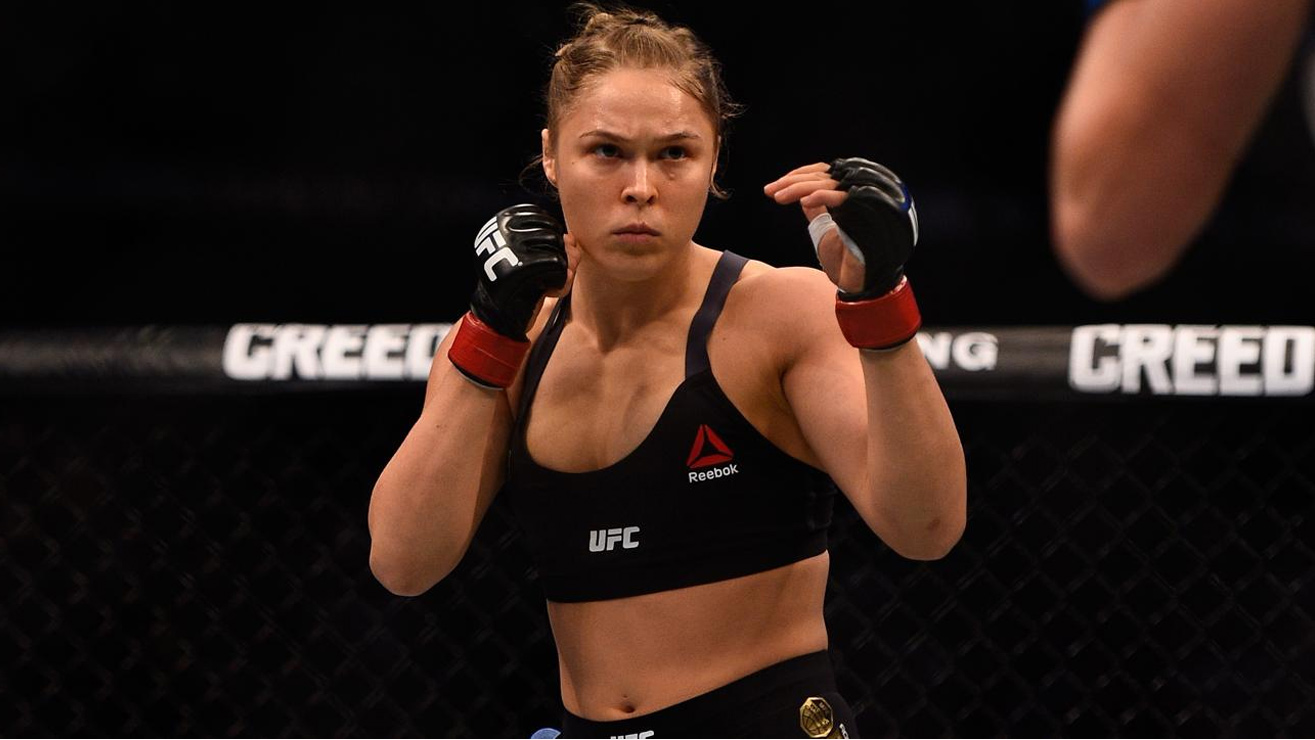 She was also the first female headliner and is, of course, the UFC Bantamweight Champion and once considered the most dominant woman in UFC circuit, with fast knockouts and powerful punches. Rousey becomes first Us woman to earn the Olympic medal at 2008 Beijing summer Olympic games. Ronda was first women to feature on the cover of Men's fitness. Earlier she got impressive wins over Charmaine Tweet and Ediane Gomes via armbar technique.
In her next two fights over Sarah D'Alelio and Julia Budd, she finishes them quick in less than a minute. Her bout with Miesha Tate where she retains her Bantamweight Championship at UFC 168 won via armbar. In her title defense match against Holly Holm at UFC 193, where she was fan favorite, unbeatable loss the bout via knockout with a high kick to the neck in a devastating way. She returned after long year break to face Champion Amanda Nunes at UFC 207 and once again fall lost the bout via TKO. Despite her recent losses, she is still a UFC superstar. Nowadays rumors run rampant that former queen of the Octagon Rousey to switch to WWE, but she remained tight-lipped on that.