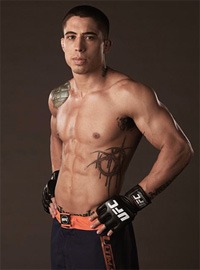 War Machine 1, Porn Industry 0. Dude is wanted by the cops and before he gets bagged, he wants to let the world know exactly how he feels about the porn industry 'targeting him all the time'. Thank God for invasive social media.
Really sick of everyone targeting me all the time. All I ever do is want to have a good time. But it never fails that someone has to fuck with me. Everyone wants their 15 mins of fame and at my cost. When a 6'5" 330lb bouncer picks a fight with me and I hit him once and take him down. I'm the bad guy? When a bunch of wanna be mobster porn agent fuckin pimps surround me at a party cussing at me and shit and I am forced into war mode I'm the bad guy?

Just because I am tough doesn't mean I don't get scared. Giant 300+ pounders intimidate me. Groups of dudes cussing at me and surrounding me intimidate me. I don't want to get hurt. Wat if the giant dude or the group of men would have smashed me? It easily could have happened. Then they'd be the ones in trouble. So just because I'm capable/lucky enough to win against those odds Im a criminal? That's bullshit and not right. Just because I'm a pro fighter doesn't mean I have to lay down and let people hurt me. Everyone will see in the end when I beat my cases because I'm ALLOWED to defend myself that I am not the fucking "monster" I'm a good person.
When War Machine isn't arguing with fake Brett Rogers on Twitter, he can find the time to call porn guys 'wannabe mobster pimps'. Dude is a renaissance man. [Source]