Mixed martial arts (MMA) has taken the world by storm, captivating fans and spectators with its intense, action-packed competitions. As a result, numerous organizations have emerged to showcase top-tier talent and provide thrilling events for MMA enthusiasts.
In this blog post, we will explore the best MMA organizations worldwide that are making their mark in combat sports history. From iconic promotions like the Ultimate Fighting Championship (UFC) to trailblazing newcomers such as ONE Championship and Bellator MMA, these elite organizations offer unparalleled entertainment and unforgettable experiences to fans around the globe.
Top MMA Organizations in The World
There are numerous MMA organizations in the world, but the top ones include Caged Steel, Cage Warriors, M-1 Global, Pancrase, Invicta Fighting Championships, Eagle Fighting Championship (EFC), KSW, Rizin Fighting Federation (Rizin FF), AMC Fight Nights (Formerly Fight Nights Global), Absolute Championship Akhmat, Professional Fighters League (PFL), ONE Championship, Bellator MMA and Ultimate Fighting Championship (UFC).
14. Caged Steel
Caged Steel, a top-tier MMA organization known for its high-quality events and talented roster, has quickly gained popularity among enthusiasts worldwide.
Based in the United Kingdom, this promotion offers an exceptional platform for up-and-coming fighters to showcase their skills and make their mark in the world of mixed martial arts.
One notable aspect of Caged Steel is their focus on nurturing homegrown talent while also attracting international competitors to ensure diverse and compelling matchups.
This unique approach has led to exciting fights featuring a mix of styles and techniques rarely seen elsewhere. Notable alumni from this organization include Scott Askham, who later went on to compete in both UFC and KSW.
13. Cage Warriors
Cage Warriors is one of the premier MMA organizations that has consistently churned out top-notch talent and events since its inception in 2001. With a reputation for developing future stars, this UK-based organization has produced numerous high-caliber athletes who have gone on to shine in major promotions like the UFC.
As an elite MMA organization, Cage Warriors focuses on producing high-quality events with captivating match-ups tailored to engage their dedicated fan base. This commitment to production quality and entertainment value is evident through their live streaming partnerships with platforms such as UFC Fight Pass, ensuring fans worldwide can access their thrilling bouts.
12. M-1 Global
M-1 Global has made a significant impact on the MMA scene since its inception in 1997, earning a spot among the best MMA organizations worldwide. As one of Russia's premier mixed martial arts promotions and boasting an impressive history of talented fighters, M-1 has established itself as a major player in the world of combat sports.
Some notable athletes who have fought under the M-1 Global banner include Alexander Shlemenko and Fedor Emelianenko – often regarded as one of the greatest heavyweight fighters in MMA history.
The organization's commitment to nurturing upcoming talent can be seen through their M-1 Selection tournament series which features promising prospects from around the globe.
In addition to great fighter rosters and match-ups, fans can also enjoy professional production quality that brings excitement and entertainment value during each event.
11. Pancrase
Pancrase is a mixed martial arts organization based in Tokyo, Japan. Founded in 1993, it is one of the oldest MMA promotions and has played a significant role in shaping the sport's development globally.
Pancrase features some of the top fighters from around the world who compete in various weight classes. The promotion is known for its unique ruleset that allows for both open-hand strikes and closed fists to be used on certain parts of the body.
Throughout its history, Pancrase has produced numerous notable fighters like Bas Rutten and Ken Shamrock, who went on to have successful careers in other well-known promotions such as the UFC and PRIDE Fighting Championships.
10. Invicta Fighting Championships (IFC)
Invicta Fighting Championships is a top MMA promotion that focuses exclusively on women's mixed martial arts. Founded in 2012, the organization has quickly gained recognition as one of the best MMA promotions globally.
Invicta Fighting Championships has produced some of the top female fighters in the sport, including Cris Cyborg and Rose Namajunas.
One thing that sets Invicta Fighting Championships apart is its commitment to showcasing women's fighting at a high level. This focus serves both fans and athletes by legitimizing women's fighting as essential to the future of combat sports while providing unique opportunities for talented female fighters who might not have had them otherwise.
9. Eagle Fighting Championship (EFC)
Eagle Fighting Championship (EFC) is a top MMA organization based in China. Established in 2014, it has quickly gained popularity throughout Asia and beyond with its high-quality events and talented roster of fighters.
One of the things that sets EFC apart from other MMA organizations is its commitment to promoting Chinese martial arts traditions such as Sanshou and Sanda into its events.
This emphasis on traditional fighting styles appeals to die-hard MMA fans while allowing EFC to stand out in an increasingly crowded market.
Overall, Eagle Fighting Championship continues to be a rising star within the world of mixed martial arts promotions and organizations.
8. KSW
KSW, or Konfrontacja Sztuk Walki, is a mixed martial arts organization based in Poland. Founded in 2004, KSW has quickly become one of Europe's most popular MMA promotions.
In recent years, KSW has gained worldwide recognition for its stacked roster and high-quality events.
KSW stands out for its impressive production value and entertainment factor. Its shows are known for their spectacular entrances, elaborate stage design, and stunning visual effects.
Moreover, KSW is renowned for hosting epic battles between some of the best fighters from around the world.
7. Rizin Fighting Federation (Rizin FF)
Rizin Fighting Federation (Rizin FF) is a Japanese mixed martial arts organization that has made a significant impact on the MMA world. Founded in 2015, Rizin FF has quickly gained popularity due to its unique ruleset and entertaining events.
One of its most notable features is allowing fighters to compete in both ring and cage fights. Additionally, they have held special exhibition matches featuring retired legends such as Fedor Emelianenko, Mirko Cro Cop, and Kazushi Sakuraba.
Rizin FF also places emphasis on Japanese martial arts traditions with opening ceremonies that often include elaborate performances by fighters dressed in samurai gear or kabuki-style makeup.
6. AMC Fight Nights (Formerly Fight Nights Global)
AMC Fight Nights, formerly known as Fight Nights Global, is a Russian-based MMA organization that has produced some of the best fighters in the world. The promotion was founded in 2010, and since then, it has held over 90 events featuring both local and international fighters.
AMC Fight Nights offers a wide range of weight classes for men and women across all levels of experience.
What sets AMC Fight Nights apart from other MMA organizations is its focus on developing young talent into future stars. The promotion hosts numerous amateur fights alongside its professional events to give up-and-coming fighters a chance to showcase their skills on a big stage.
AMC Fight Nights also places great emphasis on production quality, making use of top-notch lighting and sound systems to create an unforgettable experience for fans watching live or at home.
5. Absolute Championship Akhmat
Absolute Championship Akhmat (ACA) is a Russian-based MMA organization that has been making waves in the sport. With events held across Europe and Asia, ACA boasts some of the most talented fighters in the world.
One example of a top fighter who has found success in ACA is Ali Bagov. The Chechen-born fighter has an impressive record of 29 wins and just two losses and currently holds the ACA welterweight title.
In addition to their impressive roster of fighters, ACA also places emphasis on production quality with visually stunning events featuring light shows and pyrotechnics.
4. Professional Fighters League (PFL)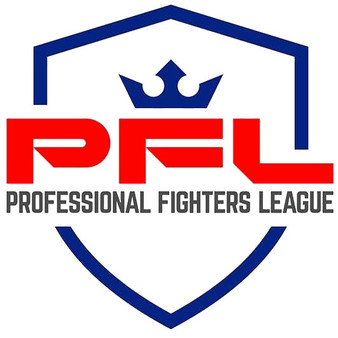 Professional Fighters League (PFL) is a top-tier MMA promotion that features an innovative league format, where fighters compete for a $1 million prize in each weight division.
PFL has quickly risen to prominence since its inception in 2018 and attracts some of the most elite athletes from around the world. One notable fighter from PFL is Kayla Harrison, who won two Olympic gold medals in judo before transitioning to MMA.
Apart from offering substantial cash prizes, PFL stands out for adhering to strict safety standards and providing exceptional production quality during fights.
3. ONE Championship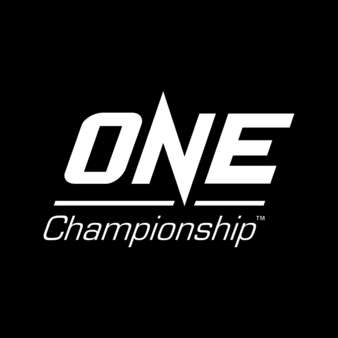 ONE Championship is a Singapore-based MMA organization that was established in 2011. It is one of the fastest-growing promotions globally, with events staged across Asia, Europe, and the Middle East.
Unlike many other organizations that focus only on MMA competitions, ONE prioritizes values like discipline and respect among its fighters. They also promote athletic excellence by bringing together some of the most talented martial artists worldwide for exceptional matchups.
Some notable fighters who have competed in ONE include Angela Lee and Bibiano Fernandes.
2. Bellator MMA
Bellator MMA is one of the top mixed martial arts organizations globally, with a roster that boasts some of the most talented fighters in the sport. Founded in 2008, Bellator has quickly risen to become UFC's closest competitor for prominence and fan base.
The promotion features several weight classes and hosts fights all around the world.
One notable fighter on Bellator's roster is Michael Chandler, who held their lightweight title multiple times before signing with UFC in 2020. In addition to its impressive talent pool, Bellator also attracts fans with its high-production value events and exciting fight cards.
Read also UFC Vs Bellator: What Is The Difference Between UFC And Bellator?
1. Ultimate Fighting Championship (UFC)
The Ultimate Fighting Championship, or UFC for short, is widely regarded as the premier MMA organization in the world. Founded in 1993, the UFC has become a global phenomenon with events held all over the world featuring some of the best fighters on the planet.
With hundreds of fighters from around the globe, their roster includes stars like Conor McGregor, Amanda Nunes and Khabib Nurmagomedov. The UFC sets itself apart from other promotions with its high production values and ability to bring fans closer to their favorite athletes through unique content and behind-the-scenes access.
Related: UFC Weight Classes: Understanding UFC Weight Divisions
What Sets These Organizations Apart
These MMA organizations stand out for their fighter talent, production quality, global reach, fan engagement, and financial stability – find out which one is the best fit for you!
Fighter Talent And Roster
The level of fighter talent and roster is critical in differentiating the best MMA organizations. Top promotions like UFC, Bellator MMA, and ONE Championship boast some of the most talented fighters worldwide.
These organizations sign elite athletes from around the world with impressive fight records, unique fighting styles, and exceptional skills in various disciplines like Brazilian Jiu-Jitsu, Muay Thai, Boxing, kickboxing among others.
For instance, Conor McGregor's name has become synonymous with the UFC due to his impressive record-breaking feats inside the octagon. Similarly, Kayla Harrison ranks as one of PFL's top fighters owing to her two consecutive championship titles.
Professional fighting promotions often scout the amateur circuits or other smaller promotions in search of fresh talents who will add value to their rosters while up-and-coming fighters use these smaller events as a platform for exposure on a professional level aiming at getting signed by major organizations such as Invicta Fighting Championships which feature dozens of highly skilled female fighters globally.
Fostered by sponsors and media networks that help grow these leagues further through coverage promotion across global regions backing up talented fighters leads into growing fan base interactions that improve more growth opportunities leading into financial stability hence Ultimate Fighting Championship (UFC) high revenue margins above all other MMA Organizations according to [IMPORTANT FACTS].
Production Quality And Entertainment Value
The production quality and entertainment value of MMA promotions play a significant role in attracting fans worldwide. The top MMA organizations invest heavily in creating high-quality productions that make an impact on their fan base.
Similarly, the ONE Championship has revolutionized the way combat sports are presented by incorporating elements of traditional martial arts such as storytelling and theatrical displays into their productions.
In conclusion, MMA promotions with outstanding production quality coupled with entertaining fighters can create unforgettable experiences for both die-hard fans and newcomers alike.
Global Reach And Expansion
One of the key factors that differentiate top MMA organizations from the rest is their global reach and expansion. The best promotions and leagues within MMA are those that have been able to make a name for themselves not just in their home country but across borders.
For example, ONE Championship, which is based in Singapore, has expanded throughout Asia and now holds events in countries such as Japan, China, and the Philippines.
Another organization with impressive global reach is Bellator MMA, which regularly hosts fights in Europe and South America. Absolute Championship Akhmat (ACA), a Russian-based promotion, also has an extensive roster of fighters from different parts of the world.
This kind of diversity allows fans from all over to tune in and support athletes they can relate to on a personal level.
Fan Base And Engagement
One of the most crucial elements that sets MMA organizations apart is the fan base and engagement they have. The best MMA organizations recognize their fans' importance and make efforts to engage with them at all times.
For example, ONE Championship has a dedicated mobile app that provides fans with access to exclusive content such as behind-the-scenes footage and interviews with fighters.
Bellator MMA hosts meet-and-greet sessions before each event where fans can interact with their favorite athletes. UFC's post-fight press conferences provide valuable insights into an upcoming match card or in-fight moments.
The success of any MMA organization ultimately depends on its ability to win over new audiences while retaining existing ones through active engagement efforts inside or outside the octagon.
Financial Stability And Management
A crucial aspect of any MMA organization is its financial stability and management. A successful promotion should be able to manage its finances effectively while also ensuring that the fighters are compensated adequately.
The UFC, for instance, reportedly generated over $600 million in revenue in 2020 alone.
However, not all promotions have the same financial backing as the UFC or Bellator MMA. Absolute Championship Akhmat (ACA) is an emerging promotion from Russia that has been gaining a reputation as one of the best organizations globally despite starting with limited resources.
In conclusion, an organization's financial stability plays a significant role in determining its success within MMA's highly competitive landscape. Budgets play a pivotal role in fighter recruitment and retention as well as staging events often enough to keep fans engaged.
Notable Fighters From Each Organization
From Conor McGregor in the UFC to Kayla Harrison in the PFL, each MMA organization has produced top-tier athletes that have made a significant impact on the sport.
Conor McGregor (UFC)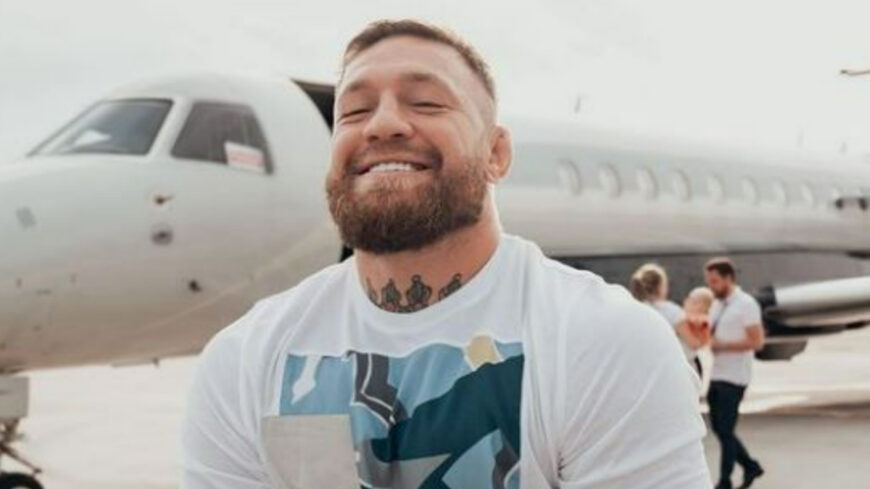 Conor McGregor is one of the most famous MMA fighters in history. He became widely known after winning the UFC Featherweight Championship and then went on to become the first fighter in history to hold titles in two weight divisions simultaneously by winning the Lightweight Championship.
McGregor has also been involved in several high-profile fights that have garnered widespread attention, including his rematch against Nate Diaz and his bout with Floyd Mayweather Jr.
outside of MMA. His achievements have helped propel the UFC into becoming the leading organization within mixed martial arts.
Michael Chandler (Bellator MMA)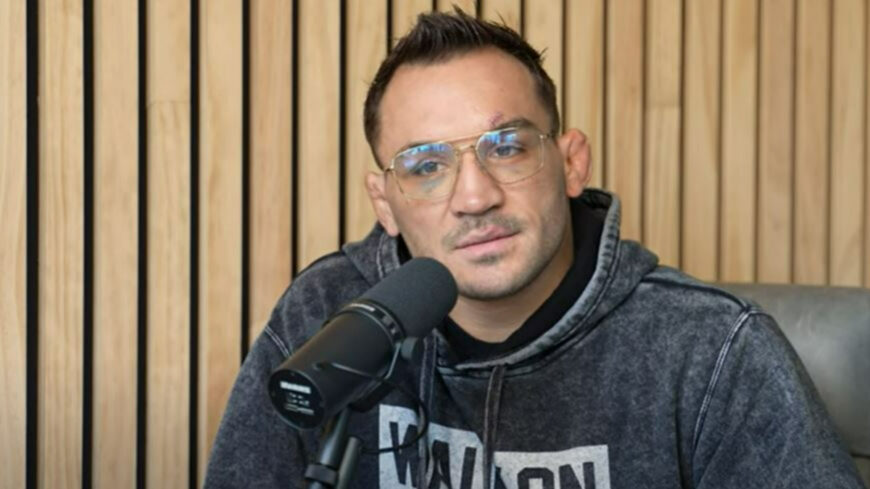 Michael Chandler is a well-known name in the mixed martial arts world, particularly in Bellator MMA. He is considered one of the best lightweight fighters and has been with the organization for almost a decade.
What sets Chandler apart from other fighters is his powerful striking skills combined with excellent wrestling abilities. This combination allows him to control fights both on his feet and on the ground.
In addition to his fighting prowess, he is also known for his sportsmanship attitude outside of the cage.
Angela Lee (ONE Championship)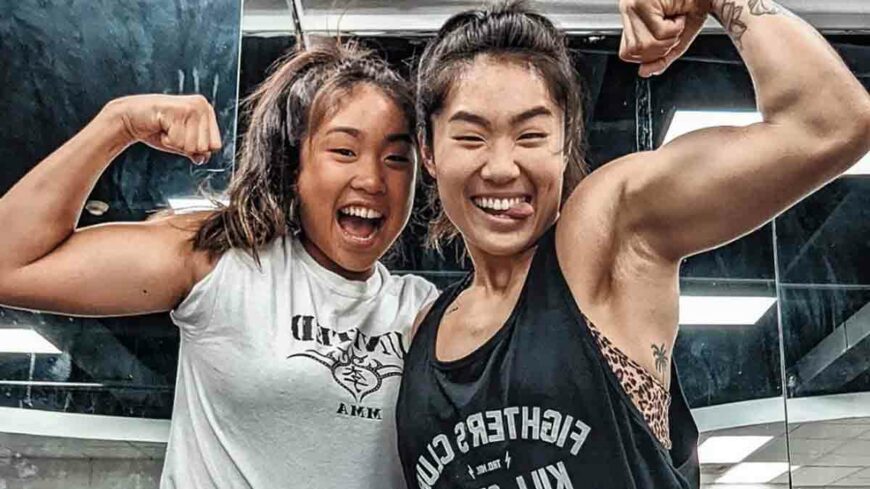 Angela Lee is a Singaporean-American mixed martial artist who competes in the ONE Championship Women's Atomweight division. She is widely considered to be one of the best female MMA fighters in the world and holds an impressive record of 10 wins and only two losses.
Lee has since successfully defended her title several times against top-level opponents such as Istela Nunes, Jenny Huang, and Mei Yamaguchi in their rematch.
Along with her excellent grappling skills, Lee also possesses a powerful striking game that makes her highly unpredictable inside the cage.
Kayla Harrison (PFL)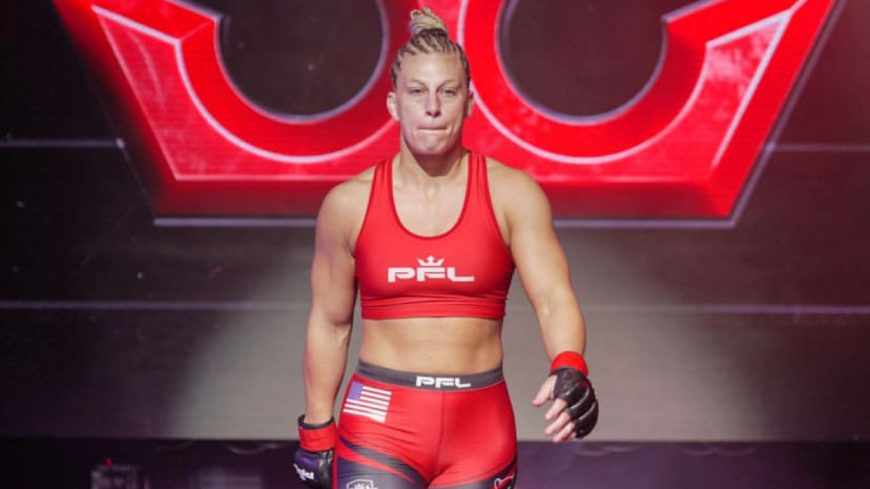 Kayla Harrison is one of the most successful female MMA fighters in recent years, and she has made a name for herself as part of the Professional Fighters League (PFL).
The American fighter won gold medals in judo at the 2012 and 2016 Olympic Games before transitioning to MMA. She has since compiled an impressive record of 8-0 in her professional career and won the PFL Women's Lightweight Championship in both 2019 and 2021.
Harrison has also faced stiff competition from top-level opponents like Larissa Pacheco and Sarah Kaufman.
Jack Shore (Cage Warriors)
Jack Shore is a Welsh mixed martial artist who competes in the bantamweight division. He is widely regarded as one of the best prospects in European MMA and has an undefeated record of 13-0.
Shore made his professional debut with Cage Warriors and has since become their bantamweight champion, defending his title multiple times.
Cage Warriors, where Jack Shore fights, is recognized as one of the top-tier MMA organizations globally. It has produced some of the sport's biggest stars, including Conor McGregor and Michael Bisping.
The organization boasts a robust roster that showcases diverse fighting styles from all over Europe.
The Importance Of Fighter Talent And Roster
Fighter talent and roster are critical factors that MMA organizations must consider. Fans pay to see their favorite fighters, and in turn, it's the fighter's responsibility to deliver exciting fights.
A great example of this was when ONE Championship signed Demetrious Johnson and Eddie Alvarez from UFC back in 2018. Both fighters had a massive following globally, and their addition significantly boosted ONE Championship's fan base and viewership numbers.
Moreover, having a talented fighter roster can provide valuable leverage for an organization when negotiating sponsorship deals with brands looking to associate with top-performing athletes.
In conclusion, having top-notch fight talent on an organization's roster can not only attract fans but also bring home hefty financial rewards for both promoters and fighters alike.
Production Quality And Entertainment Value
One of the things that sets MMA organizations apart is their ability to put on high-quality productions and provide excellent entertainment value.
Fans expect to be entertained, not just by the fights themselves but also by the overall experience.
For example, promotions like ONE Championship and Rizin Fighting Federation are known for their elaborate stage setups and intricate choreography during fighter entrances.
UFC's "Ultimate Fighter" reality TV series is another example of an organization going above and beyond when it comes to production value.
Another aspect that adds value in terms of entertainment is having knowledgeable commentators who can provide insight into each fight while also keeping viewers engaged with interesting anecdotes or stories about fighters' backgrounds or training regimens.
Overall, production quality and entertainment value play a vital role in making each fight night memorable for fans around the globe.
Global Reach And Expansion
MMA organizations that have a global reach and expansion strategy are able to attract talent from all corners of the world, giving them an advantage in terms of diverse fighter pools.
One example of an MMA organization with a strong global presence is ONE Championship. Based in Singapore, they've expanded across Asia into countries such as China, Indonesia, and Thailand.
With over 40 live events annually, they're able to tap into local sports cultures while also appealing to a wider international audience.
A well-established global reach not only expands the potential fanbase for these organizations but also opens up opportunities for partnerships with major brands looking to leverage on this expanding market.
Fan Base And Engagement
The fan base and engagement of an MMA organization is a crucial factor in its success. The popularity of an organization can soar to new heights with a passionate following filled with dedicated fans who support their favorite fighters and tune in for every event.
Organizations such as the UFC have built a massive global fan base through various marketing strategies that create buzz around upcoming events. They use social media platforms like Twitter, Instagram, and Facebook to interact with fans directly while promoting their brand worldwide.
Moreover, creating opportunities for fan interaction outside of fights generates excitement that helps build loyal audiences over time.
In conclusion, the level of fan engagement plays a critical role in building successful mixed martial arts promotions worldwide.
FAQs
1. What are the best MMA organizations in the world?
The top MMA organizations are UFC, Bellator, ONE Championship, and PFL. These organizations feature some of the most talented fighters from around the globe and consistently offer high-quality fights.
2. What makes a great MMA organization?
A great MMA organization offers competitive matches featuring highly skilled fighters, has fair rules and regulations to ensure fighter safety, and provides exciting events that draw in fans both at home and in-person.
3. How can I watch fights from different MMA organizations?
You can watch fights from various MMA organizations through streaming services like ESPN+, DAZN or even directly on their websites by purchasing pay-per-view access to their live events.
4. Can amateur fighters compete in these top-tiered professional mixed martial arts leagues?
Many major mixed martial arts promotions have minor league systems that act as stepping stones for up-and-coming fighters looking to join elite-level competition; One example would be UFC's "Contender Series". Amateur athletes may also participate in regional circuits before moving onto larger platforms once they gain more experience or exposure within those circuits as well!
Conclusion
In conclusion, the world of MMA is filled with countless promotions and organizations vying for recognition and prestige. While the UFC remains atop the rankings, there are numerous other top-tier organizations such as Bellator MMA, Absolute Championship Akhmat (ACA), Fight Nights Global (FNG), One Championship, and Rizin Fighting Federation.
These leading promotions boast talented fighters, high-quality production value, a global reach, strong fan engagement, and sound financial management.