Well, this Weekly Special experiment was fun, but like the Oracle in The Matrix said, 'All things come to an end.' This limited-edition shirt will be our FINAL Weekly Special shirt offered on World Over Easy. That is until we launch our NEW World Over Easy site!
As you've heard, MMA ref Josh Rosenthal was caught with $6 million worth of marijuana plants and faces an insane amount of prison time.
In order to show your support, scoop up this limited edition 'FREE JOSH ROSENTHAL' shirt!
This shirt will be offered from April 18th – April 26th. Shirts will be shipped May 6th!
The 'FREE JOSH ROSENTHAL' shirt is a limited-edition print, they will never be made again! Once they're gone, they're gone!
Update on our previous Weekly Special shirts: All 'I Am Beat You' and the 'Black MiddleEasy Shirts' have been shipped! Some of you international people may have to wait a couple more days to receive your Black MiddleEasy shirt. Our Joe Rogan Podcast shirts were super difficult to make, but we finally got them completed and we're picking those up along with the Wolf Ticket shirts this week and they will ship Monday. We've stopped taking orders on our Team RusFighter shirt and we're going to use Mike Swick's company to produce those shirts, so look for them to ship whenever Mike Swick finishes them (Hey, they call him 'Quick' — let's see if he lives up to it!).
Also, if we sell more than a handful of these shirts — there will be a 100% chance a NEW Sunday Morning Rumor Mill this weekend. Amazingly juicy stuff!
Get a FREE JOSH ROSENTHAL Shirt NOW!

{jcomments off}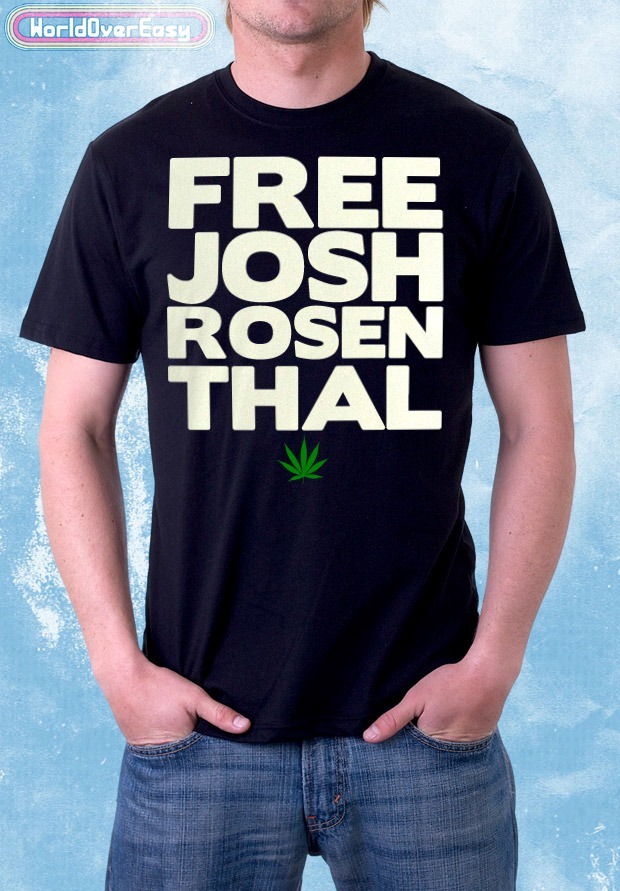 {source}
<div align="center">
<form action="https://www.paypal.com/cgi-bin/webscr" method="post" target="_top">
<input type="hidden" name="cmd" value="_s-xclick">
<input type="hidden" name="hosted_button_id" value="XU3A5HMV4E8TE">
<table>
<tr><td><input type="hidden" name="on0″ value="Sizes">Sizes</td></tr><tr><td><select name="os0″>
<option value="XXXL">XXXL $20.00 USD</option>
<option value="XXL">XXL $20.00 USD</option>
<option value="XL">XL $20.00 USD</option>
<option value="L">L $20.00 USD</option>
<option value="M">M $20.00 USD</option>
<option value="S">S $20.00 USD</option>
</select> </td></tr>
</table>
<input type="hidden" name="currency_code" value="USD">
<input type="image" src="https://www.paypalobjects.com/en_US/i/btn/btn_buynowCC_LG.gif" border="0″ name="submit" alt="PayPal – The safer, easier way to pay online!">
<img alt="" border="0″ src="https://www.paypalobjects.com/en_US/i/scr/pixel.gif" width="1″ height="1″>
</form>
</div>
{/source}