Nate Diaz always go down with his ship. A man of principles and values, even though Diaz was on the business end in atleast two rounds at UFC 202 he still stood by a long held personal mantra; fuck all of you.
In round five, fighting in the center of the cage with Conor McGregor, Diaz gave the UFC featherweight a clear and concise fuck you salute. Yes, in the middle of the biggest fight of his life Nate Diaz paused for station identification. But did you catch Diaz flip off McGregor's entire corner of coaches in the third round?
After McGregor is posted up in his corner and after his coaches heave at him some sound MMA advice, Diaz interrupted to give them all the middle finger and a verbal "fuck you". 100 % Diaz always and forever, amen.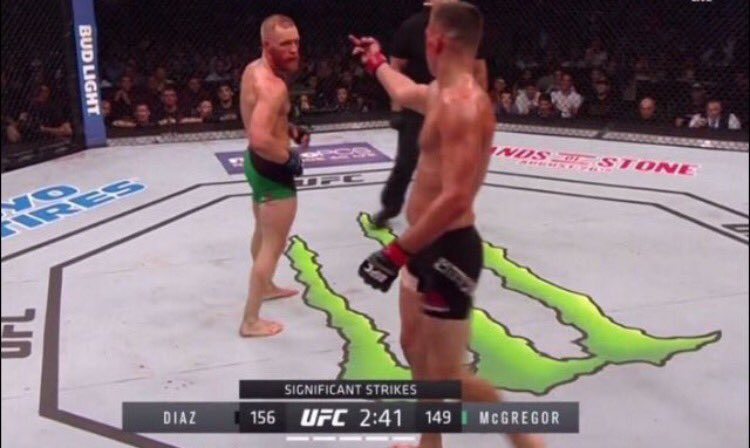 H/T to @LegKickTKO for the vine