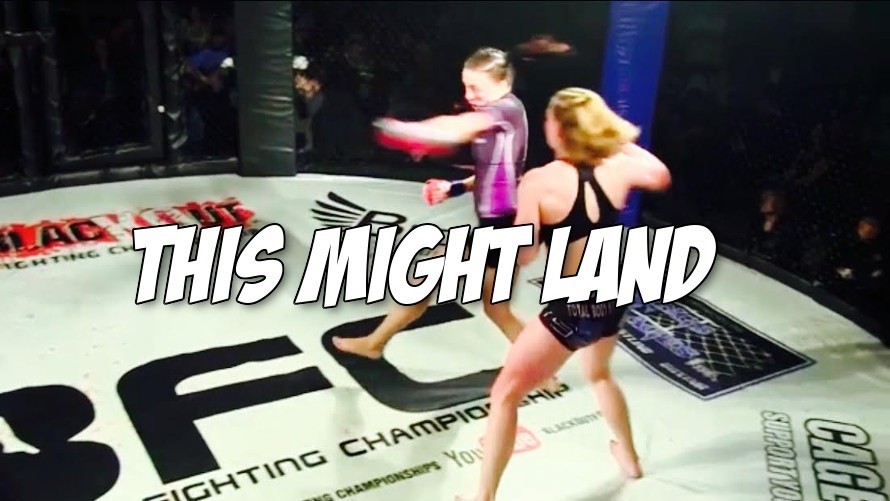 The evolution of violence in women's mixed martial is increasing at a rapid rate. With offensive striking techniques on the rise, women's defenses will have to improve to keep pace. According to this GIF spinning strike attempts are the cheat code that tears down all defenses and techniques you've trained for over the past six to eight weeks.
Right on the go to sleep button, this spinning backfist ends the fight before the losing combatant can even land firmly on the mat. With her opponent arms light as a feather, stiff as aboard, watch on as the victorious fighter hovers over foe with a closed fist. Laying unconscious with your arms stiff is no defnse for one more punch to the face.
If MMA had a mercy rule this would be a good time to enact it.