Some things are bigger than the MMA bubble in which we operate in. UFC bantamweight and former Cyborg challenger Leslie Smith sees the bigger picture. When athletes protest for a cause the reactions are always mixed to an almost 50/50 split.
Stick to sport? Or yes, use your celebrity platform to aid in the causes that are close to you?
It's rare to see UFC fighters get socially active, so when they do we take notice. Leslie Smith has taken a stand and dropped her management company after she found out they invested and supported the Dakota Access Pipeline.
What is the Dakota Access Pipeline and why is it important to so many? Let upstart news outlet CNN explain the current struggle that is going on between protesters, police, the US government and Native American advocates.
"It's a $3.7 billion project that would cross four states and change the landscape of the US crude oil supply. And depending on who you ask, the results could be an economic boon that makes the country more self-sufficient or an environmental disaster that destroys sacred Native American sites."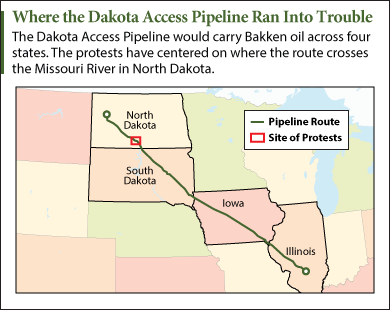 "Pro: The pipeline wouldn't just be an economic boon, it would also significantly decrease U.S. reliance on foreign oil, the developer Energy Transfer Partners said. The pipeline would also help free up railways to transport "crops and other commodities currently constrained by crude oil cargos."

Con: Construction for the pipeline will "destroy our burial sites, prayer sites and culturally significant artifacts," the Standing Rock Sioux tribe said. Opponents also cite environmental concerns, including possible contamination due to breaches and eventual greenhouse gas emissions."
With the U.S Thanksgiving holiday happening this week and violent interactions between protesters and police on the rise, Leslie Smith has taken a stand for her cause and she will even be joining the protest after her December 17th fight versus Irene Aldana at UFC on Fox 22 in California.
I left my management company last Saturday night at #UFC205 after founding out they were invested in the Dakota Access Pipeline. #NoDAPL

— Leslie Smith (@LeslieSmith_GF) November 21, 2016