Yes, that headline is correct. We have nothing else to add to this Bryce Mitchell story. Excuse us while we go home and reflect on what we just read, alone….maybe in a dark room.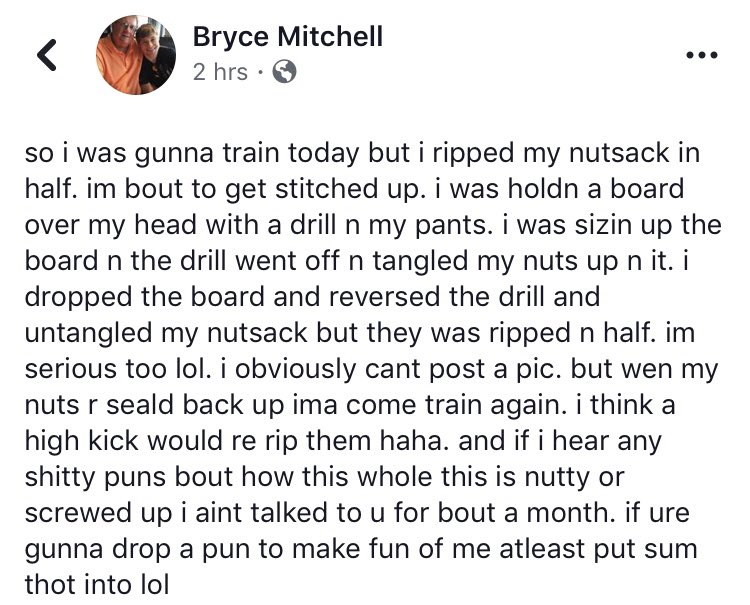 Important Update: Oh God no….
— Bryce Mitchell (@ThugnastyMMA) August 21, 2018
Yeah, we're done. No more Internet-ing today.