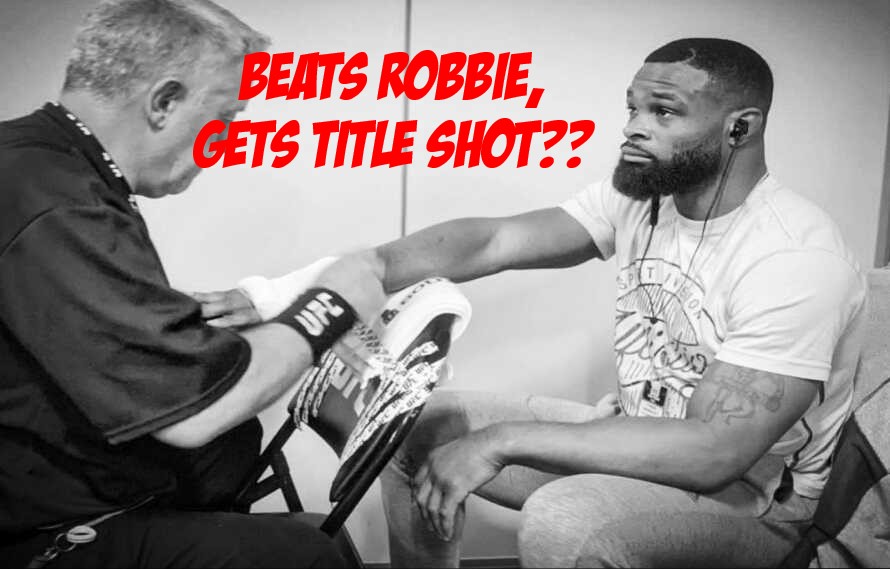 Tyron Woodley Is Calling For A Title Shot If He Beats Robbie Lawler
Former UFC Welterweight Champion Tyron Woodley is looking to get back into title contention. He will be taking on another former welterweight champ in the form of Robbie Lawler, at UFC Minneapolis.
This bout is a rematch, as Woodley knocked out Lawler in 2016 to win the title. Since then, Tyron Woodley went on to defend the belt five times, before losing to Kamaru Usman at UFC 235. The dominating decision loss has some questioning whether Tyron Woodley will ever get another crack at UFC gold. According to an interview given during an open workout at the Mall of America (via ESPN), Woodley believes with a win over Lawler he will be fighting again for the title.
"I don't feel like I should have had to have a path [back to the belt]. I feel like I should have been able to fight [for a title shot]. The fact that I defended my belt [five times] against true No. 1 contenders — I'm not crying over spilled milk. I know my path is going to be different. But I'm not going to fight two or three fights. I'm going to fight Robbie, and then I'm fighting for the title."
Tyron Woodley would go on to discuss distractions he faced leading up to his bout with Usman. Attempting a rap career, and an acting career took a lot out of "The Chosen One."
"Those are things I know they're going to be there, but I have to do a better job of maintaining them. At the end of the day, I just lost."
Tyron Woodley is set to face Robbie Lawler at UFC Minneapolis on June 29th at teh Target Center.