MMA is not for the faint of heart. If baseball is a game of inches then MMA is game of micro-inches. One second Stipe Miocic is the greatest UFC ever the next Daniel Cormier is crumbling him with punches.
Daniel Cormier won everything at UFC 226 and Stipe Miocic lost it all. A zero-sum game played out with a few knockout punches on the inside.
No imagine better personifies the ending of UFC 226 then this one. Miocic's unconscious head pressed against the mat, Cormier punching him with all of his force.
MMA is not a sport, MMA is fighting and it's both beautiful and horrifying at the same time.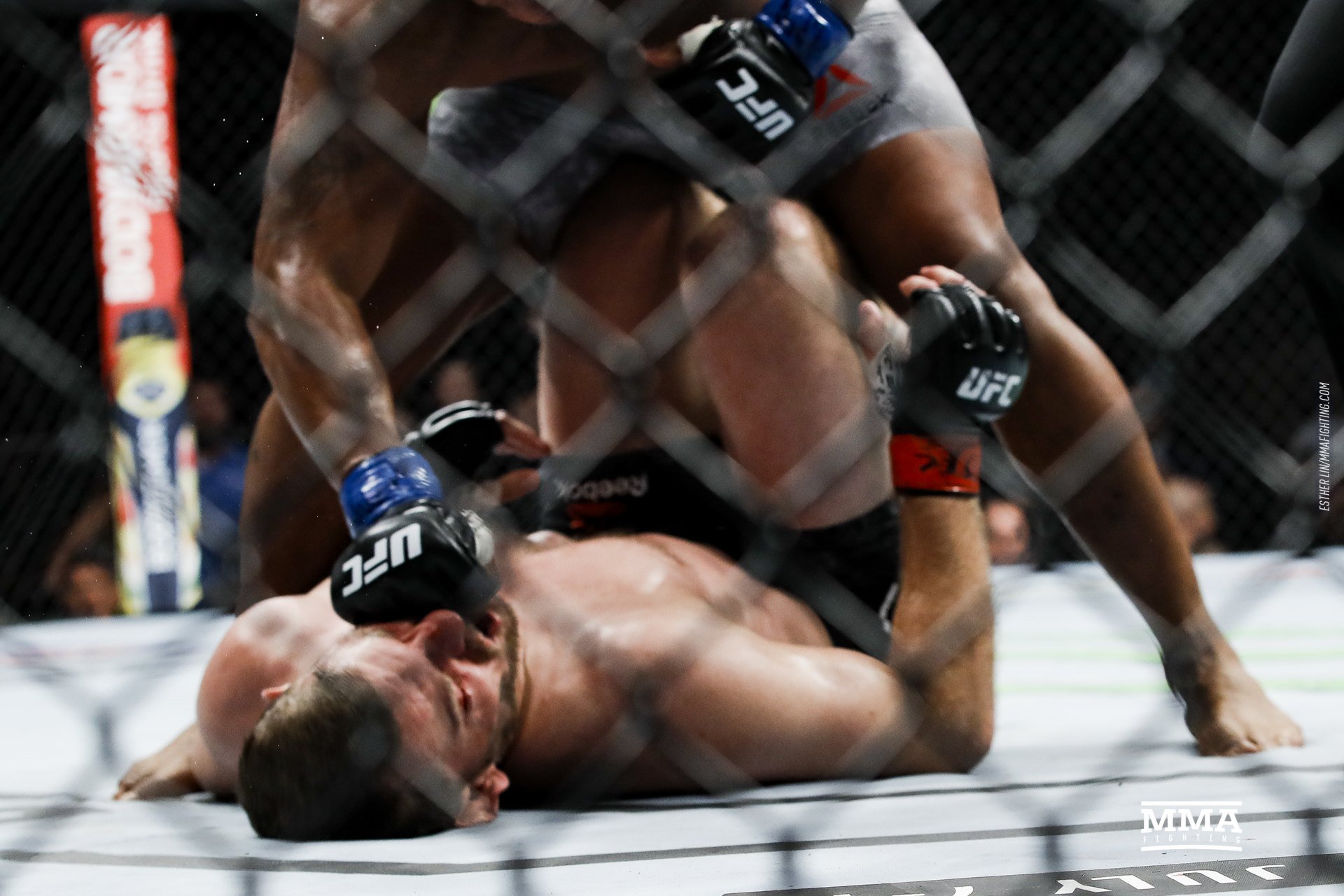 H/T to the best combat sports photographer in the game @allelbows for the pic