In case there was still a question if MMA fighters were the toughest humans on the planet, we give you the nose of Miesha Tate. Even in retirement the life of MMA athlete is a grind. For the most part retirement from MMA has been good for Tate, with her new gig as a Fox Sports analyst the former UFC champion has found at least one post-MMA career outlet for her talents.
After anchoring the Fox Sports news desk for their UFC 207 coverage, Tate elected to have surgery to fix an old fighting injury. To uncurve her nose and fix her septum, Tate got facial surgery then immediately posted the results on her Snapchat account. Thanks social media!
Possibly high on pain meds, here is a picture of Miesha Tate post-facial surgery.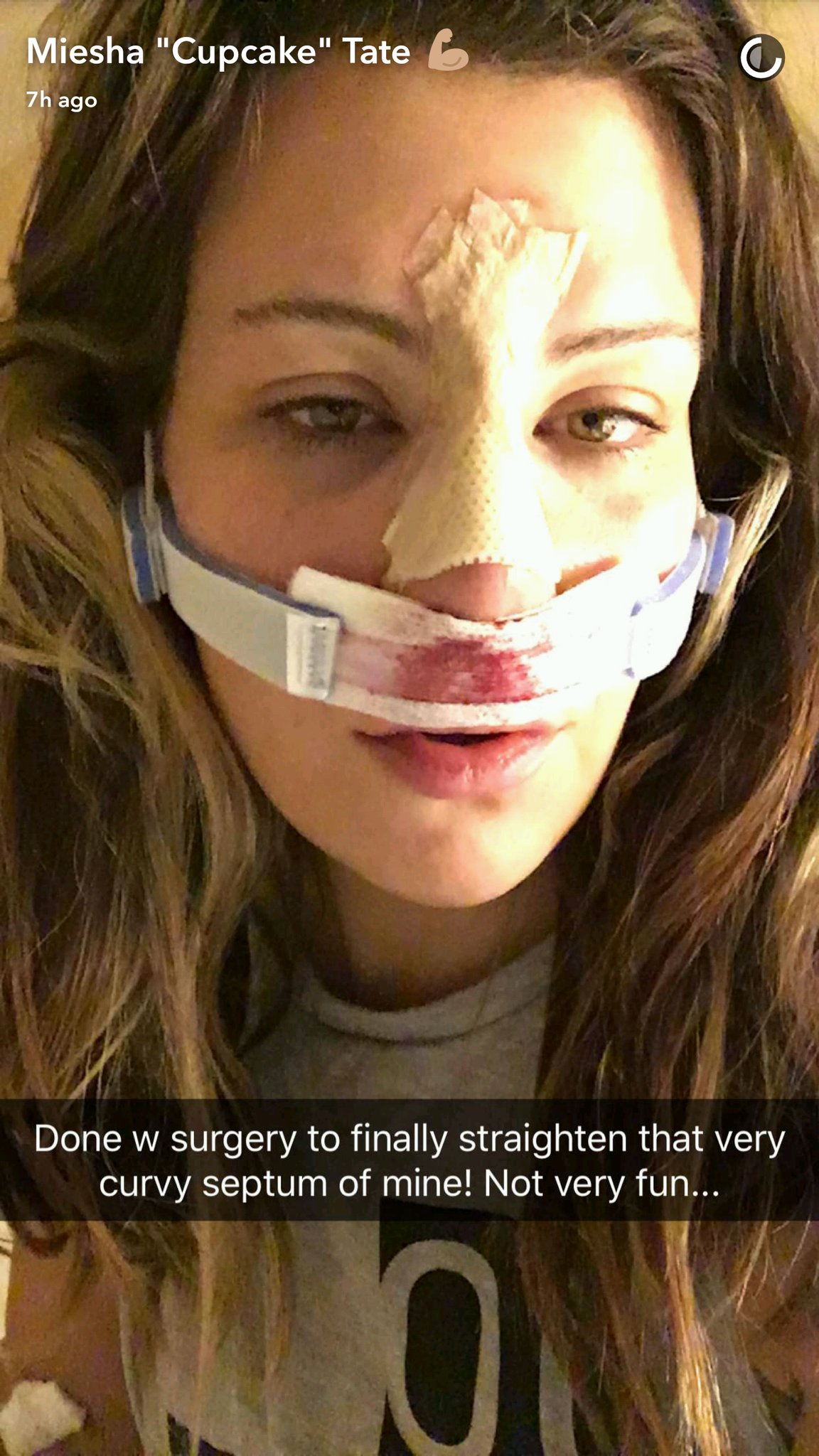 At least we think that's Tate because her face is bloody, bandaged up and possibly run through a paper shredder. Get well soon Cupcake.