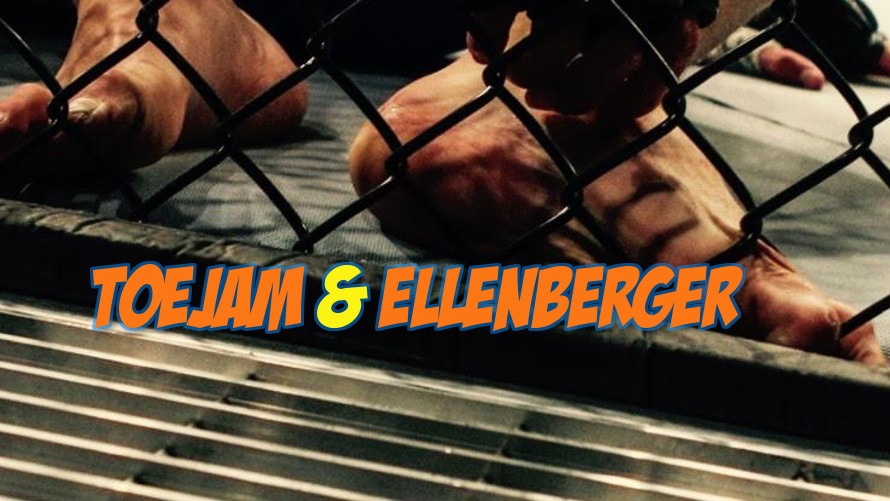 Sorry Jake Ellenberger, the UFC cage monster is still alive and very hungry. The Octagon's thirst for fighter flesh knows no bounds and doesn't care if you're trying mount a comeback on a UFC Fight Night main card.
During his first round fight Jake Ellenberger was attacking Jorge Masvidal and went for a strike attempt. Masvidal slide out of the way and Ellenberger fell to the canvas. Only this time Ellenberger didn't land on his ass or back, he landed with his toe jammed between the cage fencing; a one in a million shot.
Not only was this position likely extremely painful for Ellenberger but the referee watching the fight went to break up the action then allowed Masvidal to wail away on his stuck opponent. The fight was called a TKO for Masvidal and Ellenberger was pissed. Thanks to the cageside camera of USA Today Sports, we have the exact moment Ellenberger was left with his toe stuck inside the mouth of the cage monster.
Tough break all in the name of Octagon mid-fight snack.