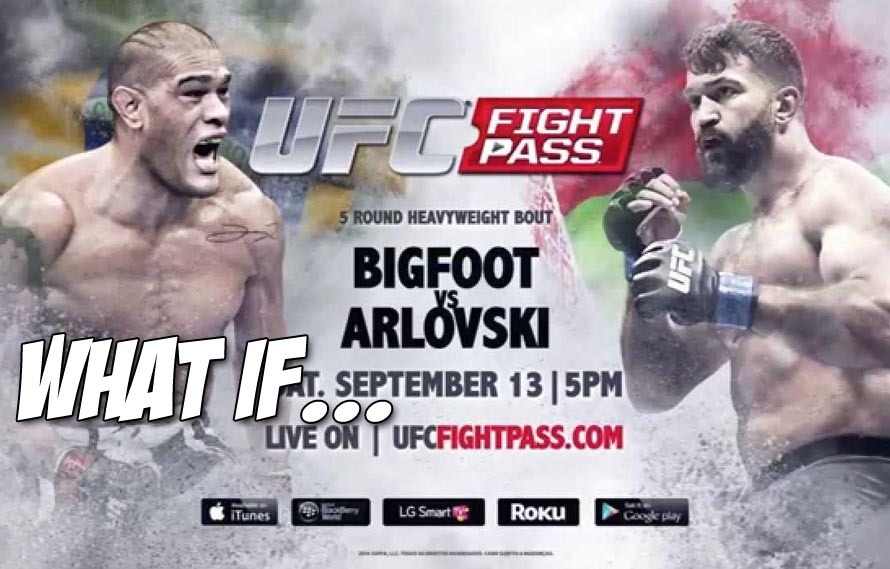 Since Fox Sports released the TUF 20 promo "Beauty and Strength" that highlighted that not only are the girls on TUF 20 beautiful, but they can bust up your face as well, there has been controversy. It has caused quite a stir among the MMA community, with some seeing it as kind of sexist and others thinking that there is nothing wrong with it. Hell, we interviewed Bec Rawlings this week and she saw no problem in it. So clearly there is a divide among the MMA world on how to view this. At least it's a conversation, right?
https://www.youtube.com/watch?v=DhHCRVUtmMY
Ben Fowlkes had a hot take on the whole ordeal, which has kept the conversation flowing as to if this was the right or wrong move on Fox and the UFC's part, which has inspired one fan to do something different. So what happens when Jonas decides to take some of the audio for the TUF 20 promo and pair it up with a promo for Andrei Arlovski vs. Bigfoot Silva? Hilarity. Pure, unadulterated hilarity. Find the statement in it if you wish, ignore it if you want, but enjoy it no matter what.
I think that we can all agree that this is ripe for parody! This is RIPE!
{source}
<center><iframe width="512″ height="288″ src="http://www.hulu.com/embed.html?eid=ydlc3pgdfszdfalpytnl6w&partner=dailymotion&url=http%3A%2F%2Fwww.dailymotion.com%2Fvideo%2Fx7mkzd_arrested-development-ripe-for-parod_fun" frameborder="0″ scrolling="no" webkitAllowFullScreen mozallowfullscreen allowfullscreen></iframe></center>
{/source}