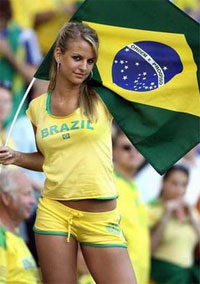 Team Brazil vs. Team USA by M1 Global is airing free on HDNet at 8pm eastern tonight. All the more reason to steal all of my functional alcholic neighbor's cats and thrown them in a tub of…fun(Hey PETA)! By now you've probably realized that HDNet is like a magical channel filled with non-stop mma action. If you're a true MMA fan, there's no reason for you not to have this on your channel lineup. Completely unacceptable.
If you're not familiar with M1-Global, imagine the world cup soccer tournament. Except replace soccer players with…mma fighters. Its not rocket science, seriously. Team USA is in Group B, probably the toughest group of squads in this entire tournament. Not only do you have Brazil to put up with but also South Korea. If you remember Raphael Davis from the now defunct (bring it back!) IFL, he's one of the five fighters representing the USA. There's actually a lot of fighters you'll probably remember from other organizations, click here to read more. 
Join our list
Subscribe to our mailing list and get interesting stuff and updates to your email inbox.