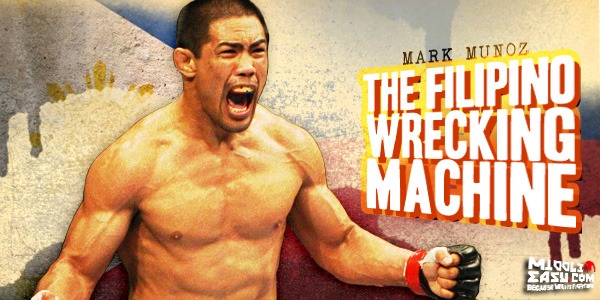 Mark Munoz let the world know that after the Weidman loss, he ate. A lot. He ate because he was sad and he was sad because he ate. And now, we hear from Munoz's own mouth that he began his training camp for Tim Boetsch at damn near the heavyweight limit at 260 pounds. Now, we love Mark. There is little chance you can find a nicer guy than him in MMA, but maybe he eats when he's happy, angry, hungry, laughing and training, because dude — you're a middleweight! Wow!
It's cool now though, Mark is a svelte 215 about six weeks away from his matchup, and as always, he's all smiles.
Rick Lee took his fancy and no doubt expensive camera into Reign training center to document Mark's camp, and ran into plenty of familiar faces like Jake Ellenberger, Uriah Hall and our favorite multiverse surfer, Matt Horwich.