It Looks Like Brock Lesnar Has Some Serious Teeth Issues!
At the first place, it looked like someone was trolling Brock Lesnar with his amazing Photoshop skills. I mean, those strange marks are similar to dark chocolate loads but superstars usually give thousands of dollars for perfect teeth. Something is happening!
https://twitter.com/JustBleedMMA/status/1016549148013690880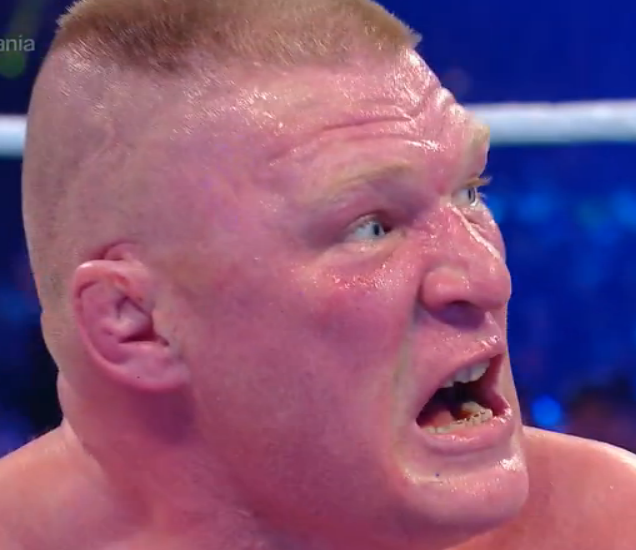 If you take a closer look at his WWE matches the same shortcoming can be seen! We can't be sure what the heck is going on. Maybe a good dentist should share his thoughts. Do you have any idea which kind of problem this could be?
Be sure Daniel Cormier will be calling The Conqueror for his extraterrestrial teeth if they ever collide. Don't forget Brock Lesnar skipped the line and trash-talked DC after his magic knockout victory at UFC 226 over Stipe Miocic.