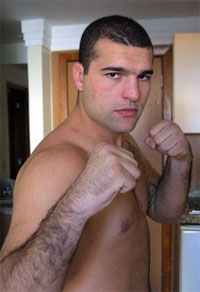 We're not going to sit here and tell you how Shogun Rua landed more strikes than Machida at UFC 104 or how Cecil Peoples said if you don't like the decision you 'can go to hell'. We're just here to tell you that tonight, all trash-talking, unpaid bets, crushed egos, hurt feelings, stolen socks, bruised ribs, busted lips, broken noses and inconsequential title robberies was just settled in an octagon in Montreal, Canada.
Shogun Rua has now become the first person in MMA history to beat Lyoto Machida…twice.
After connecting with a grazing hook on Machida's temple in the first round, Shogun quickly mounted Machida and delivered a ground and pound beating that would even make Pride FC Shogun Rua blush. Within seconds, Shogun KOd Machida and became the new UFC Light Heavyweight champion. Now all that's left is Rampage vs. Evans at UFC 114, which will go down approximately the same time as The A-Team's world premiere. Coincidence? Not at all, it's called counter programming folks.