Get it? Mount Werdum, like Mount Doom…since Roy Nelson hails from the mining cities located deep below Middle Earth?
Last night Fabricio Werdum showed us a new and refined bag of tricks as he absolutely decimated Roy Nelson on the feet, opening up a nasty womb that looks like it's about to give birth on Roy's Dwarvenly bearded face with dare I say it, Uberknees. Big Country took to Twitter to snap a shot of his busted dome that will be greeting you at the top of MiddleEasy.com throughout the evening and up until much of the world awakens tomorrow. Hello from the past.
Notice how Roy is looking at you no matter where you are in the room.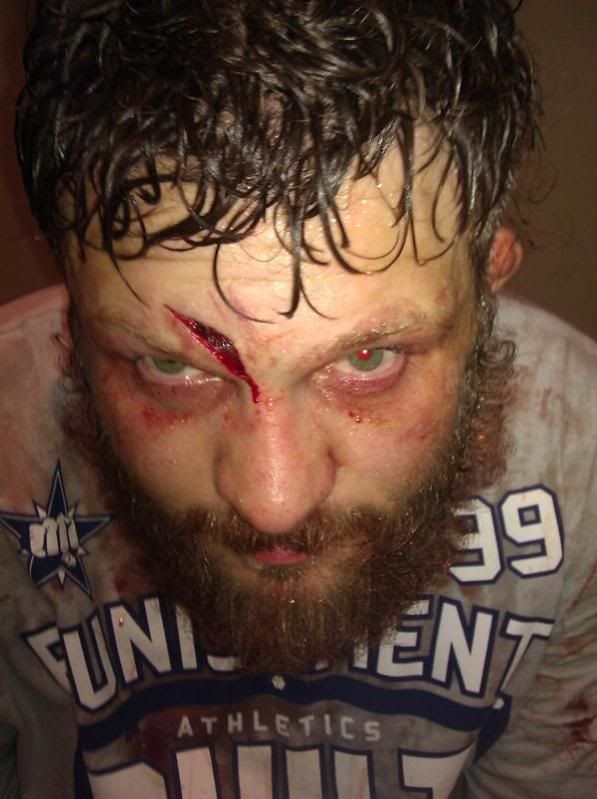 Huge thanks to Tracy Lee for the incredible banner pic.
[Source]