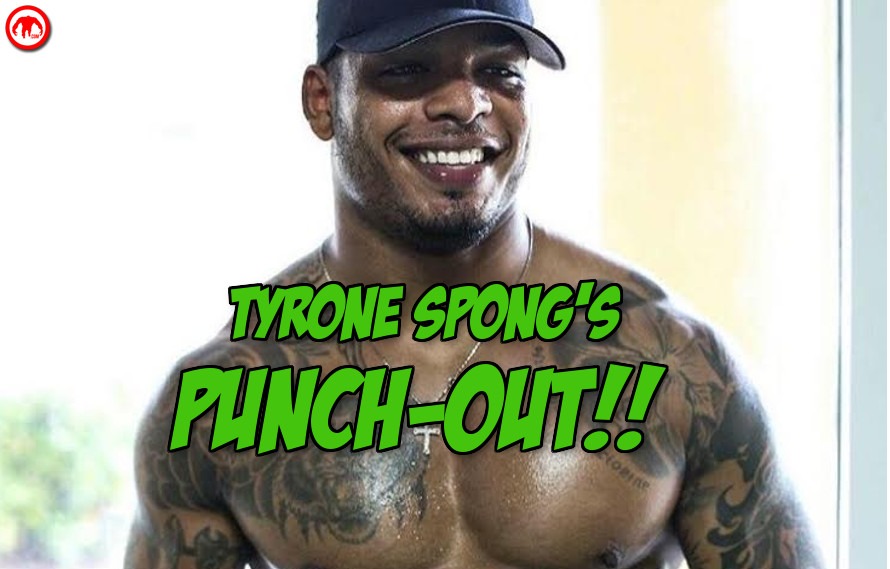 Tyrone Spong's new boxing career is following the path of 8-bit prize fighting legend Mr. Dream. After accumulating 74 wins in kickboxing, two wins for the World Series of Fighting, Spong tossed his hat into the ring as a professional boxer in 2015. Now 6-0 in fisticuffs only, Spong is a mega boss on the regional boxing circuit with all of his attributes cranked up to 99.
If you are a local boxer with less than ten fights and do not have access to Internet you may not know about Tyrone Spong. When you are entered into the Spong circuit as an up and coming boxer, very bad things happen and you lose all your quarters trying to even touch the six foot two 231 pound Surinamese-Dutch heavyweight.
From a Spong fight in Mexico on Sunday night, we have Hugo Leon getting knocked the fuck out courtesy of a Spong right hand. Sorry Leon, next time pop in the Konami code and then maybe you'll have a shot versus Video Game Boxing Boss Tyrone Spong.