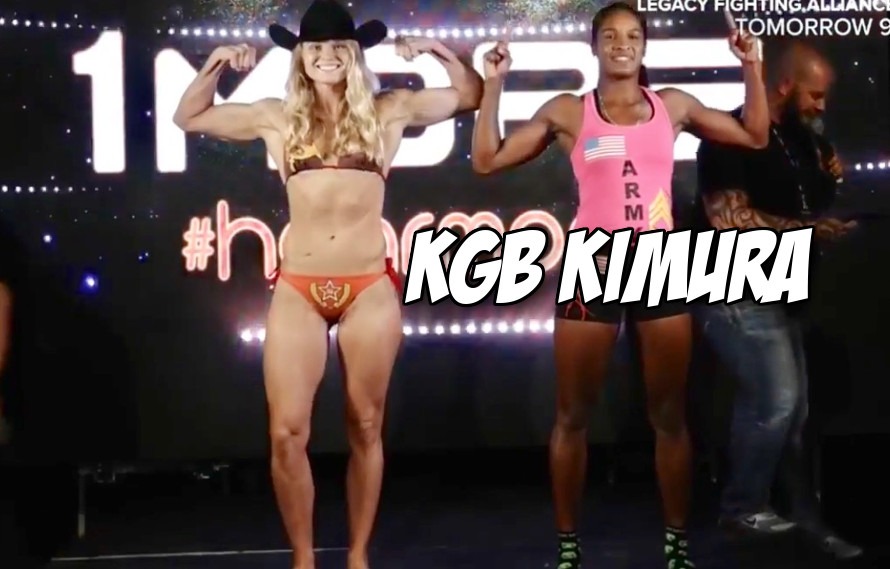 When Andrea Lee fights for the UFC flyweight title at a to be determined date, remember this fight. One of the best female flyweights not in the TUF house, Lee put her Legacy Fighting Alliance 125 pound strap on the line on Friday night and proceeded to dominate.
Ping ponging between the LFA and Invicta for her last five fights, Lee was matched with relative unknown Jamie Thorton after her previous two title defenses were canceled. Lee's frustrations were put at ease by both out-striking her foe on the feet then bullying Thorton when the fight hit the mat.
Check out Andrea Lee keep her belt in round two with a power kimura lock.
.@AndreaKGBLee scoring some big shots in the first round! 👊 #LFA23 @LFAfighting pic.twitter.com/yPIM6CyPyY

— AXS TV Fights (@AXSTVFights) September 23, 2017
And the submission
Andrea KGB Lee was deadly on the feet and on the ground
submitted (kimura) Jamie Thorton in 2R. A brilliant performance – HL (LFA) pic.twitter.com/5bFwMN6lUN

— Jolassanda (@Jolassanda) September 23, 2017
#AndStill the Flyweight champion, @AndreaKGBLee!! 💯 #LFA23 @LFAfighting pic.twitter.com/11xDGXny1W

— AXS TV Fights (@AXSTVFights) September 23, 2017