God dammit MMA fighters, stop injuring yourselves in new and entertaining ways. From the ACB Fight League in Russia, we have a gruesome toe cut that may need amputation. The thing is lightweight prospect Eduard Vartanyan didn't wait for the fight to badly hurt himself, he decided to save everyone the trouble and mangle the fuck out his big toe on the day of weigh-ins.
The 17-3 Vartanyan was slated to the the co-main event of ACB 61, in a title fight and was heavily promoted prior to the event. But who cares about that when Vartanyan is out here jumping off the ceremonial weigh-in stage platform, dropping a scale on his toe and or kicking a giant cement block frustration.
Eat your entire lunch, mid-afternoon snack or breakfast then check out Vartanyan and the bloody toe you will never be able to unsee.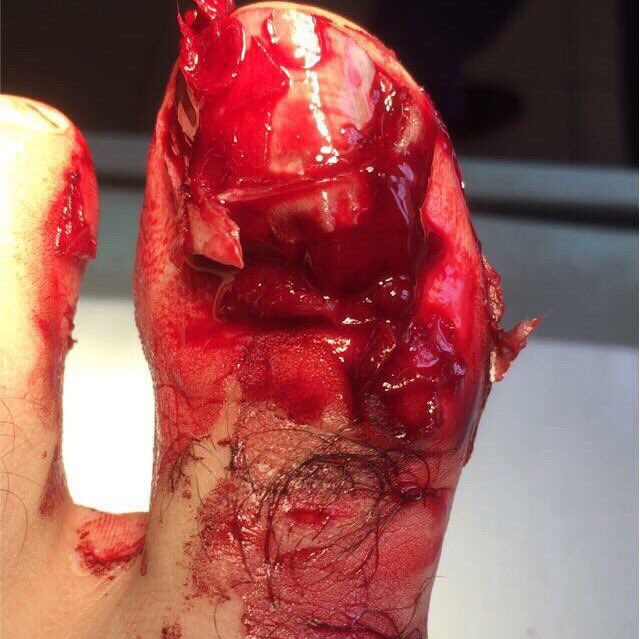 Ed Vartanyan cut off from @ACB_League Saint P, bad injury @MUNCHmma @Jolassanda @Grabaka_Hitman @ZPGIFs @from_safonov @theScoreMMA pic.twitter.com/pL9GziVzUW

— Igor Lazorin (@BraveIgor) May 19, 2017