Reebok you have failed us again. Yet another infamous Reebok wardrobe malfunction happened on the UFC 218 Fight Pass prelims.
The UFC's deal with their Reebok overlords is going on two years now and yet female fighters like Amanda Cooper and Angela Magana still have to worry about ill fitting uniforms.
This time the 'nip slip' happened on the ground in the first round. With Cooper working from top control and Magana looking to defend, Reebok's sports bra once again failed. The Reebok wardrobe malfunction occurred while Cooper was advancing position and Magana tried to mount a comeback.
The Fight Pass replay has already been edited to knock off the 15 seconds of action that was stopped and the subsequent restart.
Maybe by 2018, female UFC fighters won't have to worry about their uniforms as well as their opponents attacking them? SMH Reebok.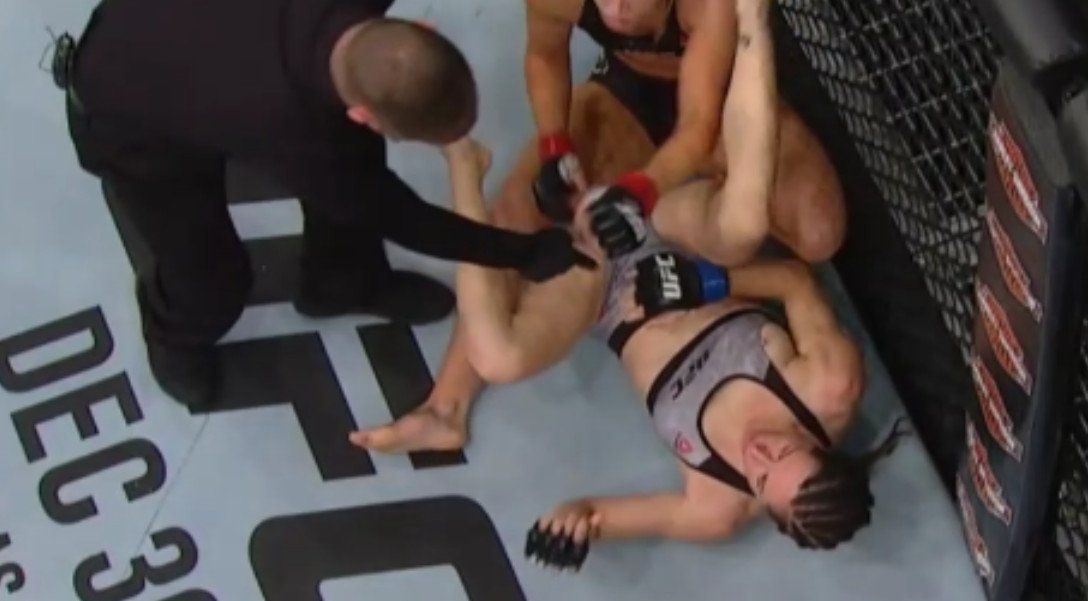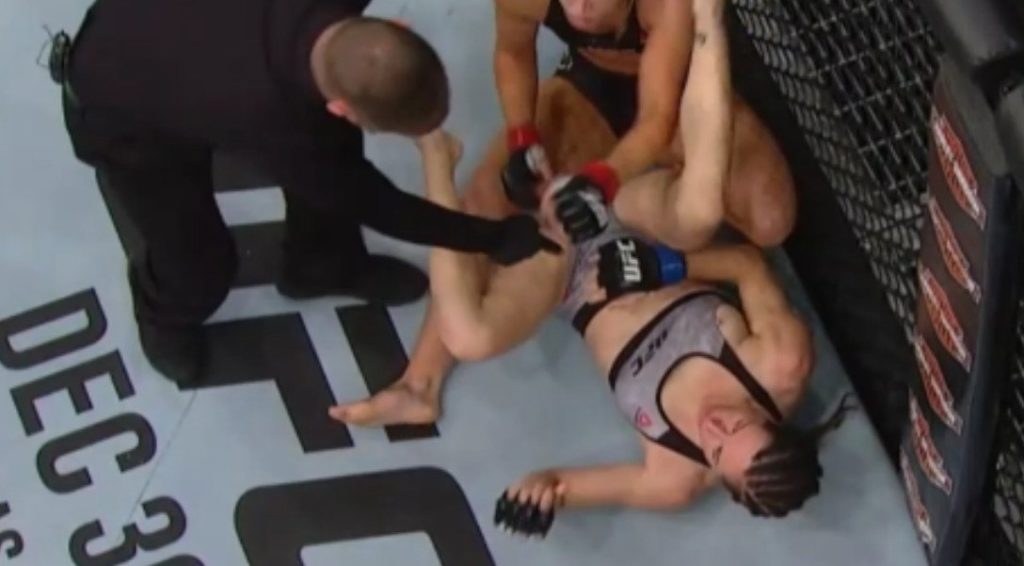 Amanda was fucking bashing me & overpowering me, I wasnt rocked still moving was completely aware I immediately sat back & bitched at ref. Heard my corner yell out I had less than 30 seconds. I was thugging it out hoping for a 3rd & have a chance back on my feet again. #ufc218

— Angela Magana (@AngelaMagana1) December 3, 2017
In no way by wanting another round am I taking anything from Amanda, in fact her dominance of me could have been far worst I just wanted that opportunity to let that transpire and have another go #ufc218

— Angela Magana (@AngelaMagana1) December 3, 2017
Sometimes cameras make you look worst or maybe lots of times. This time it's making me look better you can't appreciate the swelling as much. #battlewounds #mma #ufc pic.twitter.com/4NHyA1pduD

— Angela Magana (@AngelaMagana1) December 3, 2017
(Pic courtesy of SportsJoe.ie)
Join our list
Subscribe to our mailing list and get interesting stuff and updates to your email inbox.