UFC Fight Pass out here juts not giving a fuck. This is how big Floyd Mayweather vs. Conor McGregor was, stories about how many fans illegally streamed the event and how many fans had their stream crash are still dominating the headlines.
First up, stories of fans across social media having their apps crash, time out or simply not give them the ability to even purchase the pay-per-view on Saturday night.
"The main event was delayed due to what Showtime, the fight's primary broadcaster, described as "scattered outages," but the majority of the problems appeared to be with UFC's app that runs on several different platforms and not the outages referenced by Showtime."
"But the UFC and NeuLion have yet to address how they will handle refund requests for customers who purchased the fight directly on the UFC.tv website."
Then the massive amount of sports fan who asked around for those "links" on Saturday night.
"The Aug. 26 match from Las Vegas yielded 239 illegal live-streamed rebroadcasts online, reaching an estimated 2.93 million viewers worldwide, according to content-security vendor Irdeto. Of those, 67 were hosted on well-known piracy streaming websites. Pirates also used services including Facebook, YouTube, Twitter's Periscope, Amazon-owned Twitch and media-player platform Kodi to illegally redistribute the highly anticipated event, according to Irdeto."

"Some fight fans may have turned to piracy after the official live stream of the fight suffered technical issues Saturday, which delayed the start time of the Mayweather-McGregor main event. Customers who had paid for the fight through UFC's Fight Pass were directed to Showtime's website; on Twitter, angry users posted info indicating that UFC told them it would not issue refunds."
Which leads us back to MMA fan's default favorite streaming service AKA UFC Fight Pass. UFC FP turned into a tire fire on Saturday night and their customer service reps were not prepared for the ensuing May-Mac-apocalypse.
On social media news quickly spread of UFC Fight Pass customers getting refused refunds, have their chats abruptly disconnected and even some reps telling them to go seek out their own highly illegal streams of the fight.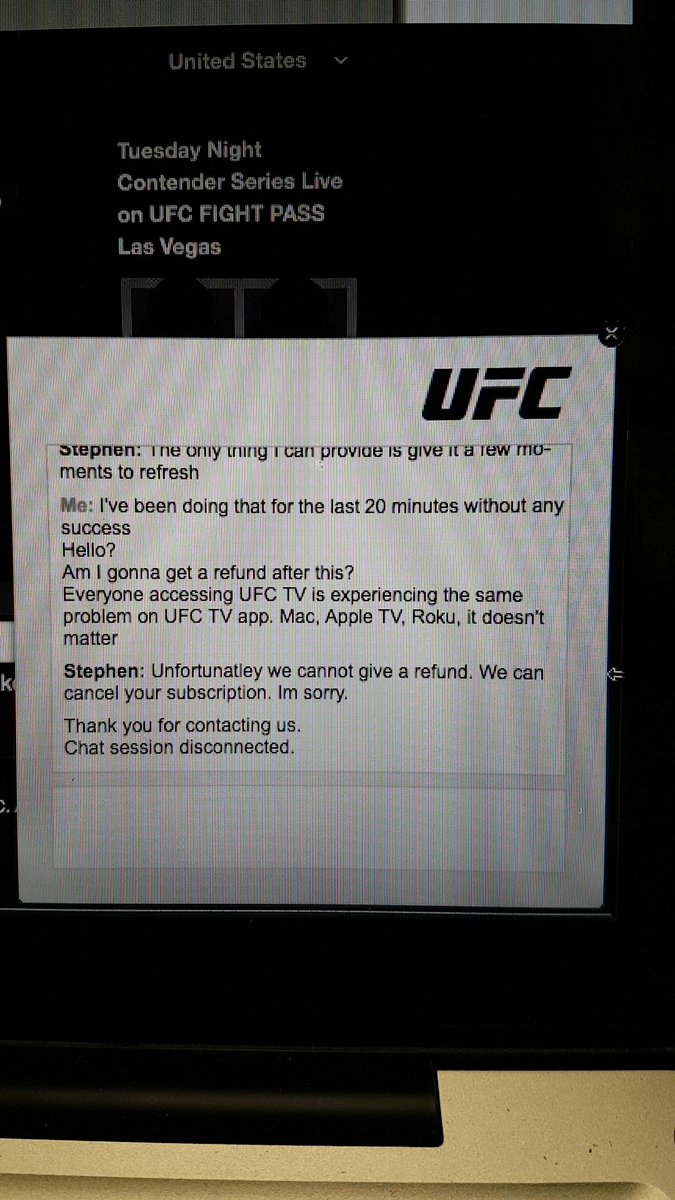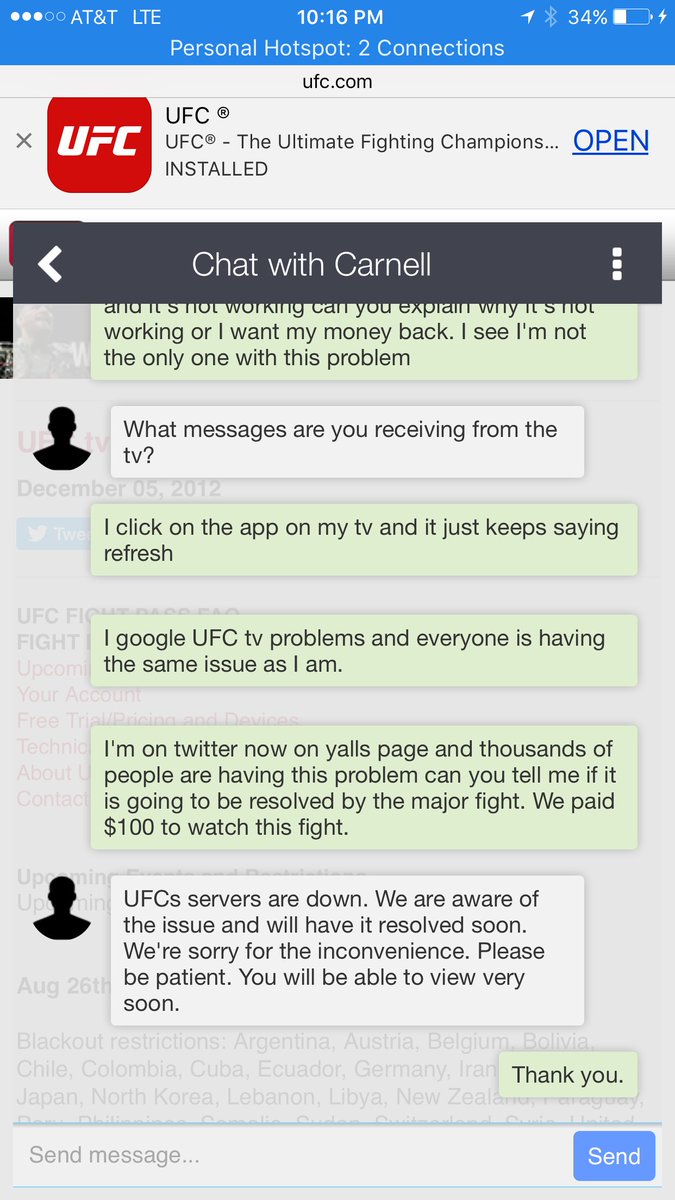 Unfortunately I didn't get screen shots of my chat with a rep. But my email to the support, as suggested, failed to be delivered! Haha pic.twitter.com/7zLxuLcQF3

— El Burrito (@_El_Burrito_) August 27, 2017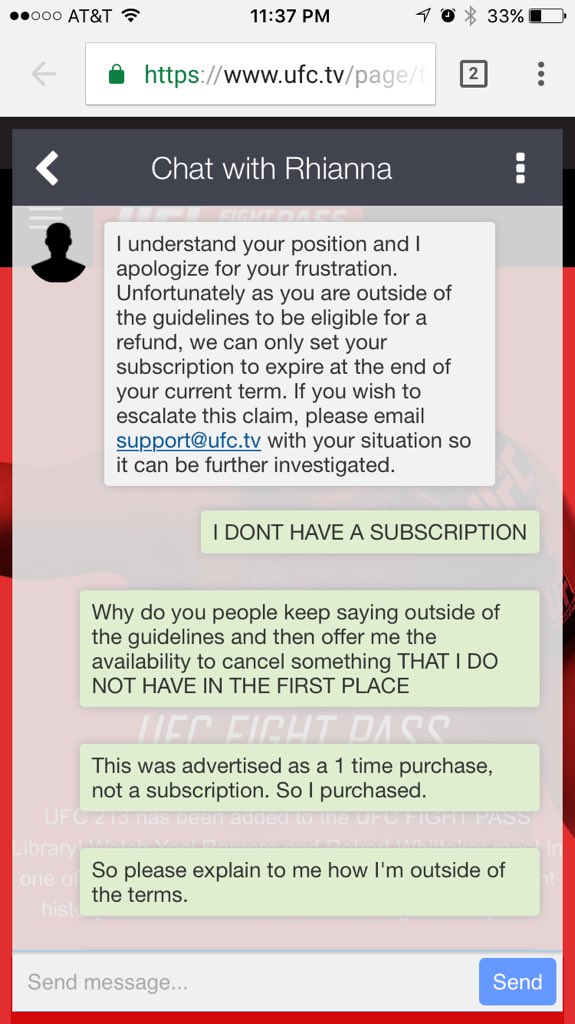 "If you can't get a refund, just steal that shit" UFC Fight Pass actually
PATHETIC! Even a #UFC Rep suggests illegally watching the #fight! #MayweathervMcgregor #UFCrefund pic.twitter.com/3vn7J1Thix

— Trevor Sarver (@trevorsarver) August 27, 2017