Pic: The first images of War Machine's attack on Christy Mack are released and it's horrible
The saga of former MMA fighter War Machine is coming to a close. Before War Machine likely goes away to prison for a very long time, his criminal trial for his August 2014 assault on adult film star Christy Mack must conclude. The trial began this week in Las Vegas and every single horrifying detail of the night Jonathan Koppenhaver broke into Mack's home and attacked her and her boyfriend are now being retold.
The first pictures released of Mack and her ex-boyfriend Corey Thomas have been released to the public and it pretty much confirms every single assumption you ever had about the former MMA fighter. Fuck Jonathan Koppenhaver. Fuck War Machine.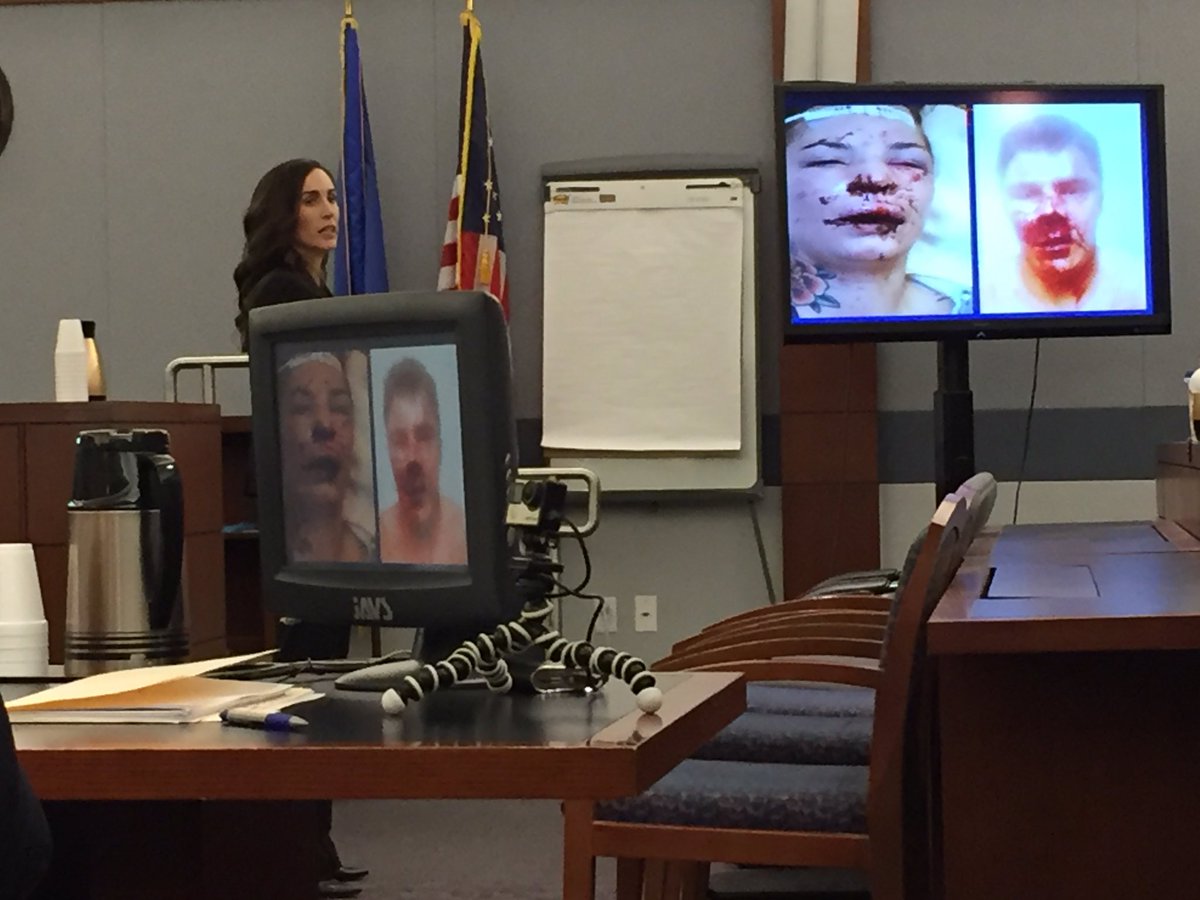 Update: Also fuck this person
This is weird: One of the prospective jurors, who ended up having to be excused for a broken wrist, left a gift for #WarMachine. @FOX5Vegas

— Adam Herbets (@AdamHerbets) March 7, 2017