He dead. An Internet story in five parts. Eddie Alvarez has never been known for his trash talk but he just killed a man via screenshot.
We've warned people before what happens when trolling goes wrong because by it's nature trolling always goes wrong. Don't come at celebrities or athletes via social media, it never ends well.
Sometimes people's attempts at getting their 15 seconds of fame, or simply yelling into the void at public figures, gets them a reaction.
So here is Eddie Alvarez reacting to an unknown Internet Troll who wanted attention about a fight that took place eight months ago.
Guy gets rocked by @DustinPoirier, uses illegal knees to get out of fight, and instead of running it back(which every MMA fan wanted) he ducks the diamond?!? @ufc get this clown that named himself "Most Violent" off of Twitter, he's obviously drunk… https://t.co/ylkkoVAZ8x

— Dean Simmons (@PokerDean) January 29, 2018
Then Alvarez destroyed him with his own tweet.
Coming from a guy who once tweeted this …… 😂😂😂 Come on Bro !!! I'm disappointed in You pic.twitter.com/EjU1dNfZ9q

— Eddie Alvarez (@Ealvarezfight) January 30, 2018


Just look at it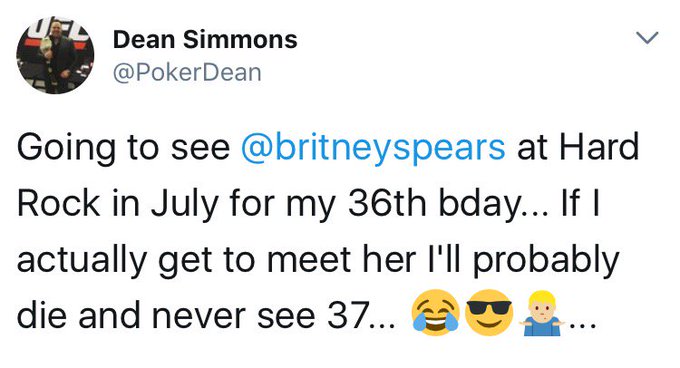 An response troll?
Im actually now hoping she sees this, takes pity on this internet mauling and meets me 😂😎🤷🏼‍♂️ cmon @BritneySpears look at what I'm going through for you 😂😂😂

— Dean Simmons (@PokerDean) January 30, 2018
Bless up Alvarez, thank you for this.