We hate this but we also love this. Remember when Daniel Cormier was singing about being overweight while loving cake and chicken? Now DC is 21-1 in our sport and the most dad dude on the planet has inserted himself into the GOAT conversation.
The only honor left to bestow upon DC is to have his entire face tattooed on another man's body. Welp, wait no more because that day has come.
UFC heavyweight champion. UFC light heavyweight champion. Possible MMA GOAT. DC's super stardom has reached levels where random fans want to get his face tattooed on their body? Yup.
There are levels to this and Daniel Cormier has reached the level where MMA fans want his face somewhere on their body FOR-EV-VER. Congrats DC?
We still don't know who DC is going to fight next in the UFC before he retires but we do know this guy with the champ's face on his arm will be watching. Is it Brock Lesnar? Is it Jon Jones? Is it Stipe Miocic? Who could it be? No, matter. Even if Cormier loses the final two fights of his career, his legacy in the sport is already written in permanent ink.
For now just check out the pic of DC's face on that dude's arm. It's there forever. One day this guy will have to explain to his wife, kids, grandchildren and future employers why he has another dude's face all over his body.
God, we hope day he runs into a guy with Jon Jones' face tatted all over his arm.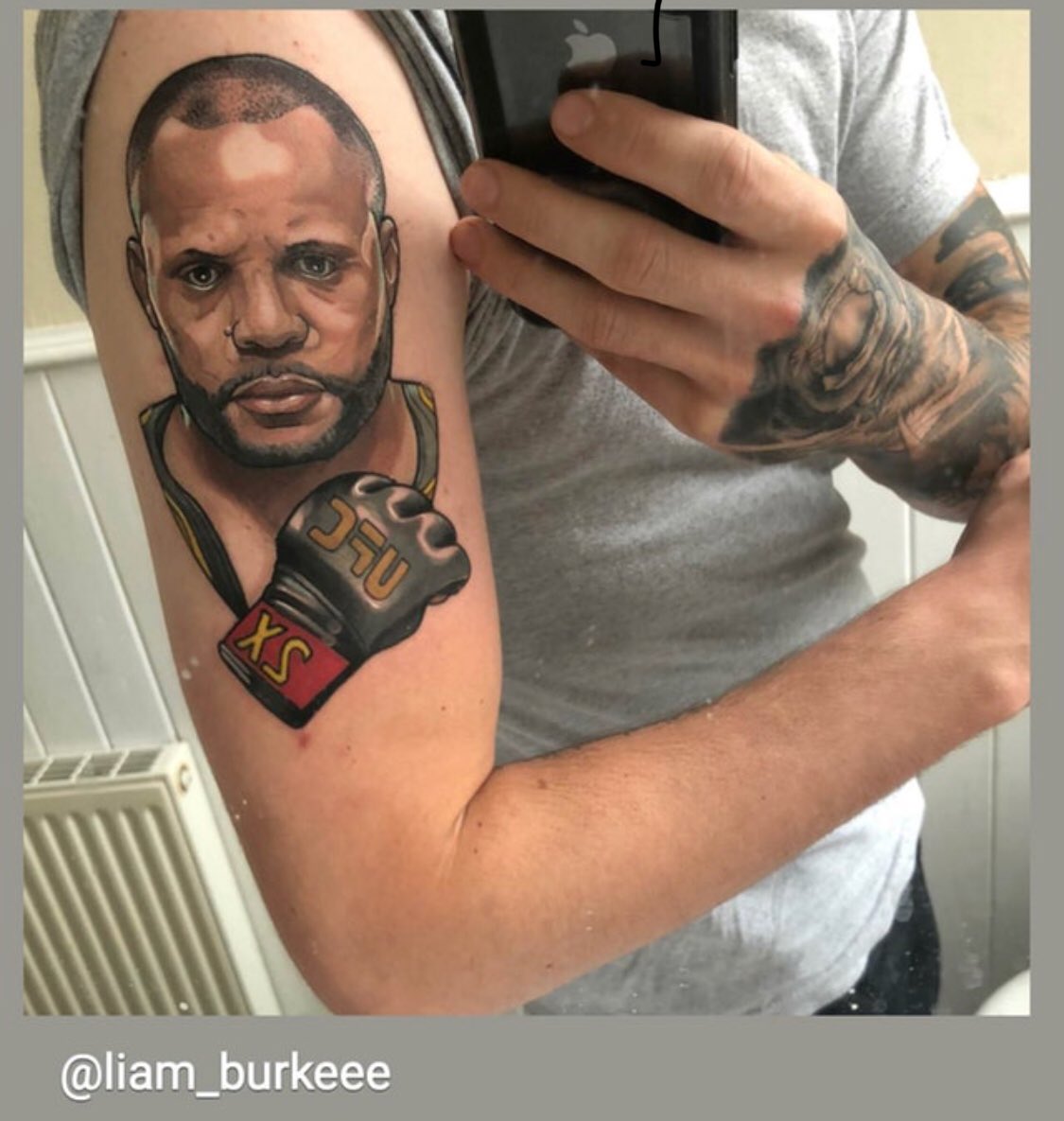 H/T for the crew at @FloCombat for the epic find