There is the phrase "never stop going all in", then there is whatever the hell Paul Malignaggi is doing on social media right now. Over a month after Conor McGregor lost to Floyd Mayweather in the craziest crossover fights this world has ever seen, Malignaggi is still talking about Mystic Mac.
Nearly two months since Dana White dropped sparring footage of McGregor literally dropping Malignaggi in practice, the former boxing world champ is still yapping about it to anyone who will listen.
Paulie, you are doing way too much here. A fight between built in loudmouths and rivals is easy to sell but Malignaggi is just repeating the same joke over and over again while he pauses for the laugh track to come in.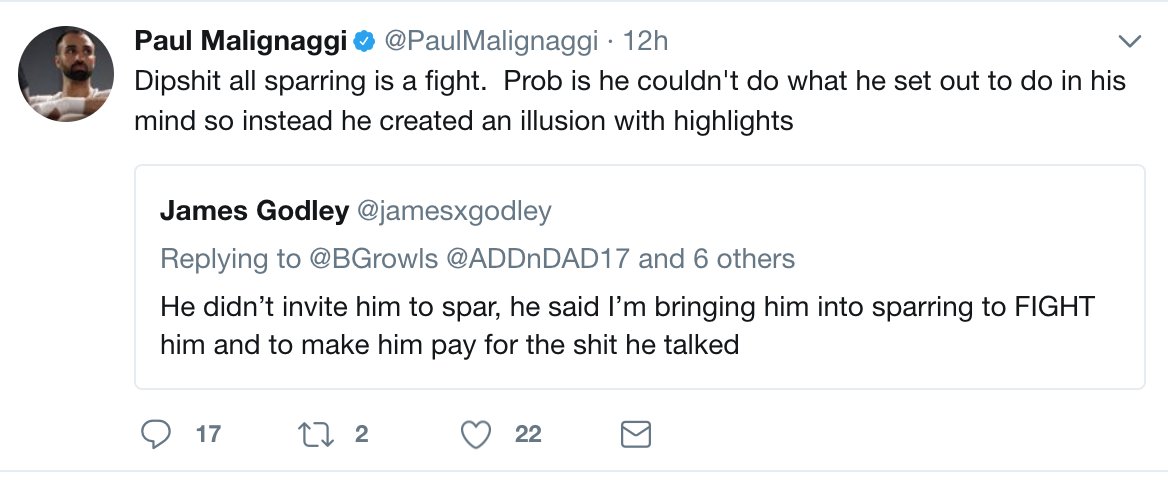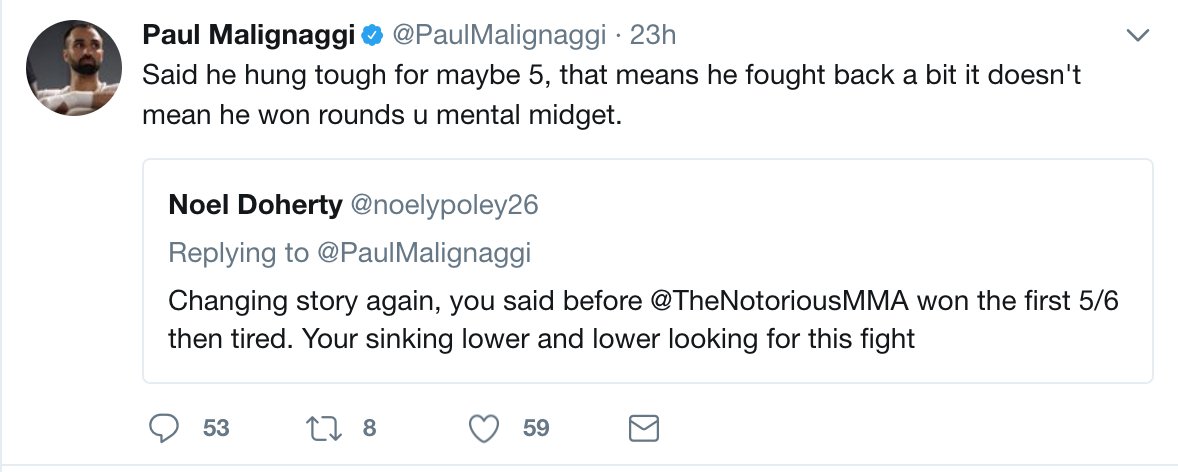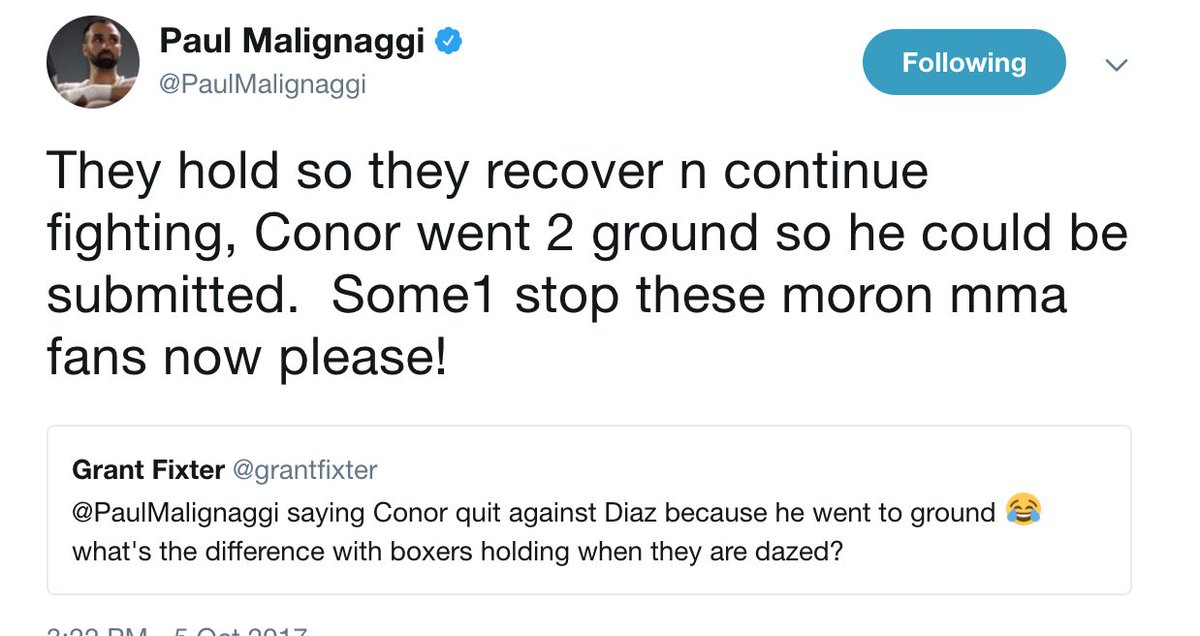 You're killing promoting this fight Paulie and not in a good way.
H/T to @DamonMartin for the screenshots