The Diaz Brothers have come full circle. Yes, the circle is more of a smoke ring but all things considered Nate and Nick Diaz had a pretty good 2016. Nate Diaz had not one but two big money fights while Nick Diaz finally was cleared to fight again by the Sith overlords that run the Nevada Athletic Commission.
To put a nice cap on the "Year of Diaz", the Diaz Brothers now have their own official brand of rolling papers. California legalized recreational marijuana use, the Diaz Brothers get their own rolling papers and pretty much this will all lead to Nate and Nick opening up a dispensary in 2017.
The final chapter of the Diaz Saga shall be written in green ink.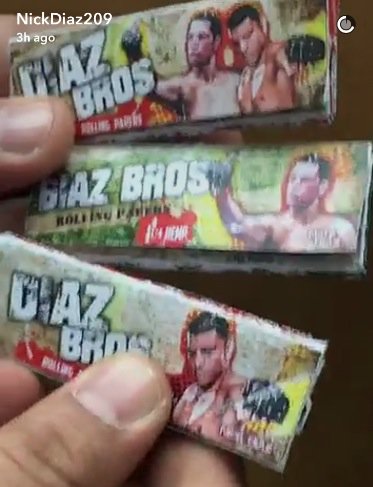 H/T to @MikeBohnMMA for the find